Ethics
Jonathan Purtle
According to an online test developed by Harvard psychologists, I have a moderate preference toward white people.
I—a liberal white male who deeply cares about racial equity—was quicker to assign positive words (e.g., joy, love, peace) to faces of white people and negative words (e.g., awful, failure, hurt) to faces of African Americans. I feel shock, shame, and disgust. The fact that 27 percent of the 732,881 people who took the test had the same result, while another 27 percent had a "strong preference" toward white people, provides some consolation but not much.
Welcome to the world of implicit bias research—an emerging field that is illuminating how real and pervasive discrimination is. The gist of implicit bias is this: we have opinions that lie beneath our consciousness, beyond our control, and that influence our decision-making process. We (inaccurately) ascribe traits to an individual on the basis of the social group we associate them with. Our decisions are often biased because they are based on these implicit associations, not evidence.
Michael Yudell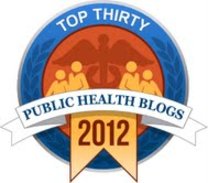 What interests you: Disease sleuthing? Global bioethics? Protecting the food supply? Protecting yourself when you travel?
A new ranking of the top 30 public health blogs places The Public's Health at No. 14. The complete list is below. Lots of interesting stuff.
And if you want to go beyond reading about public health, join us at 6 p.m. Friday for "Blogging and Beer: Public Health in Philadelphia." Also with us will be our editor at the Inquirer, public health writer Don Sapatkin, and some of our regular contributors. There is no cover charge for what we hope will be a lively discussion at Rembrandt's Restaurant in Fairmount, one of several health offerings at the Philadelphia Science Festival that we mentioned last week.

Best Public Health Blogs
Michael Yudell
I am of two minds on the court decision Monday striking down the New York City Board of Health's ban on the sale of sugary drinks over 16 ounces one day before it was to kick in. I applaud both the judge's ruling and the mayor's resolve.
The ban was declared "arbitrary and capricious" by New York State Supreme Court Judge Milton Tingling, whose ruling called attention to the ban's loopholes, which "effectively defeat the stated purpose of the Rule." Judge Tingling was referring to the fact that the ban limited sales at some locations (restaurants, movie theaters, and food trucks) and not others (corner convenience stores and supermarkets), that some sugary drinks were included and not others, and that there were no limitations on refills of smaller cups. The judge also ruled that the city Board of Health exceeded its powers in passing the ban. That power, Tingling argued, should lie with New York's City Council.
Mayor Bloomberg has promised to appeal, calling the ruling "totally wrong."
Michael Yudell
By Michael Yudell
Whether you are rooting for Anne Hathaway's gritty performance as mother-turned-prostitute-turned martyr Fontine in Les Misérables, or Bradley Cooper's breakout performance in Silver Linings Playbook, you should also be thinking about something else while watching Sunday's 85th annual Academy Awards — the Academy's "Best Picture" nomination of the deeply troubling and historically inaccurate Zero Dark Thirty, Katherine Bigelow's cinematic exploration of the hunt for Osama bin Laden.
From senators to famed Hollywood actors, critics have pounded the film for its glorification of torture and for suggesting that torture played a critical role in finding bin Laden, when the evidence suggests it did not. Does this film really deserve the Academy of Motion Picture Arts and Sciences' "recognition of the highest level of achievement in moviemaking"? Let's review.
Jon Kole
Jon Kole is in his fourth and final year of a combined MD and Masters of Medical Ethics program at the University of Pennsylvania.
By Jon Kole
What do Cleveland Clinic, the World Health Organization, and Geisinger Health System in central Pennsylvania have in common? They all reject new job applicants who use cigars, cigarettes or other tobacco products. And here in Philadelphia the University of Pennsylvania Health System recently announced that it too, effective July 1, "will cease hiring tobacco users in our efforts to improve the overall health of our workforce while reducing health care benefit costs."
Esther Chernak
Esther Chernak is a physician and director of the Center for Public Health Readiness and Communication at Drexel University School of Public Health, where she is an associate research professor.

By Esther Chernak
One of the fundamental challenges in the practice of public health – the work that keeps populations and communities healthy and safe – is balancing the rights of the individual with the rights of the public. We work hard to make sure that a person with active tuberculosis who refuses treatment has access to due process before they are deprived of their civil liberties and required to take medications and confined so they don't infect others.
Michael Yudell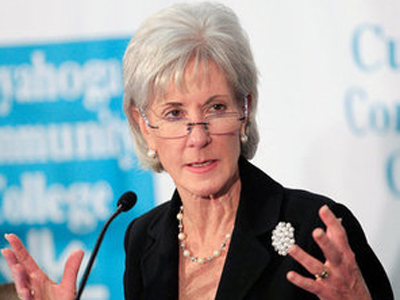 By Michael Yudell
In a move sure to rankle anti-birth control activists, the American Academy of Pediatrics, one of the nation's foremost expert groups on child and adolescent health, recommended Monday that its members provide emergency contraception to "teenagers in immediate need" and also write prescriptions, in advance, for emergency contraception "for teenagers to have on hand in case of future need." The move seeks to skirt a federal ban on over-the-counter sales of emergency contraception to girls under 17 and to educate physicians on the use, safety and efficacy of these pills.
This is good public health.
Michael Yudell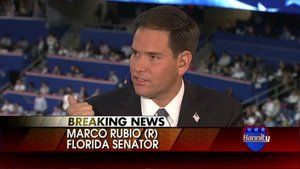 By Michael Yudell
Sen. Marco Rubio of Florida was in Iowa over the weekend reminding us, less than two weeks after Election 2012, that Election 2016 (less than 48 months away!), is off and running. Sigh.
Just when you thought we'd get to live a few moments of our lives safely out of the blast zone of a presidential campaign, here comes Rubio, whose carefully combed hair and pandering positions make him seem likely to inherit the moniker "Mitt Romney the Younger" or perhaps "Mitt Rubio."