Ethics
Michael Yudell, Associate Professor, Drexel University School of Public Health
By Michael Yudell
Whether you are rooting for Anne Hathaway's gritty performance as mother-turned-prostitute-turned martyr Fontine in Les Misérables, or Bradley Cooper's breakout performance in Silver Linings Playbook, you should also be thinking about something else while watching Sunday's 85th annual Academy Awards — the Academy's "Best Picture" nomination of the deeply troubling and historically inaccurate Zero Dark Thirty, Katherine Bigelow's cinematic exploration of the hunt for Osama bin Laden.
From senators to famed Hollywood actors, critics have pounded the film for its glorification of torture and for suggesting that torture played a critical role in finding bin Laden, when the evidence suggests it did not. Does this film really deserve the Academy of Motion Picture Arts and Sciences' "recognition of the highest level of achievement in moviemaking"? Let's review.
Jon Kole
Jon Kole is in his fourth and final year of a combined MD and Masters of Medical Ethics program at the University of Pennsylvania.
By Jon Kole
What do Cleveland Clinic, the World Health Organization, and Geisinger Health System in central Pennsylvania have in common? They all reject new job applicants who use cigars, cigarettes or other tobacco products. And here in Philadelphia the University of Pennsylvania Health System recently announced that it too, effective July 1, "will cease hiring tobacco users in our efforts to improve the overall health of our workforce while reducing health care benefit costs."
Esther Chernak
Esther Chernak is a physician and director of the Center for Public Health Readiness and Communication at Drexel University School of Public Health, where she is an associate research professor.

By Esther Chernak
One of the fundamental challenges in the practice of public health – the work that keeps populations and communities healthy and safe – is balancing the rights of the individual with the rights of the public. We work hard to make sure that a person with active tuberculosis who refuses treatment has access to due process before they are deprived of their civil liberties and required to take medications and confined so they don't infect others.
Michael Yudell, Associate Professor, Drexel University School of Public Health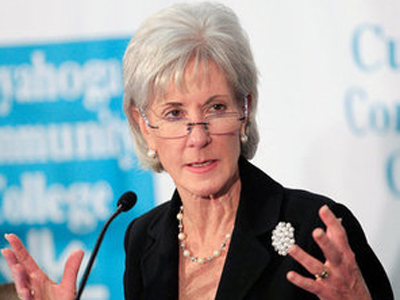 By Michael Yudell
In a move sure to rankle anti-birth control activists, the American Academy of Pediatrics, one of the nation's foremost expert groups on child and adolescent health, recommended Monday that its members provide emergency contraception to "teenagers in immediate need" and also write prescriptions, in advance, for emergency contraception "for teenagers to have on hand in case of future need." The move seeks to skirt a federal ban on over-the-counter sales of emergency contraception to girls under 17 and to educate physicians on the use, safety and efficacy of these pills.
This is good public health.
Michael Yudell, Associate Professor, Drexel University School of Public Health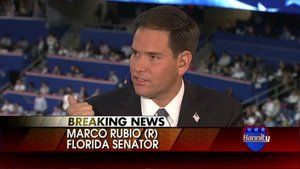 By Michael Yudell
Sen. Marco Rubio of Florida was in Iowa over the weekend reminding us, less than two weeks after Election 2012, that Election 2016 (less than 48 months away!), is off and running. Sigh.
Just when you thought we'd get to live a few moments of our lives safely out of the blast zone of a presidential campaign, here comes Rubio, whose carefully combed hair and pandering positions make him seem likely to inherit the moniker "Mitt Romney the Younger" or perhaps "Mitt Rubio."
Nan Feyler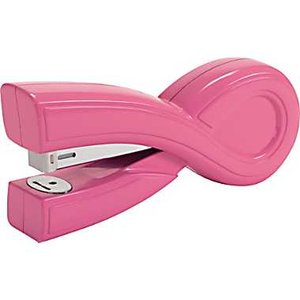 Nan Feyler, chief of staff for the Philadelphia Department of Public Health, is a member of an expert panel intended to expand the breadth of The Public's Health.

By Nan Feyler
Since 1985, October has been designated a month to promote breast cancer awareness, share information on the disease, and provide greater access to related services. For some, it is a time to reflect on family members and friends who have died from breast cancer; an opportunity to raise money for breast cancer research and treatment, or a chance to join in solidarity in the fight against breast cancer. For others it is a month of endless pink – pink water in public fountains, buildings awash in soft pink lighting, pink-adorned cheerleaders with pink pom poms and lots of merchandise emblazoned with a pink ribbon – that they see as evidence of the commercialization of a disease that science is still struggling to understand, and is far from preventing.
Michael Yudell, Associate Professor, Drexel University School of Public Health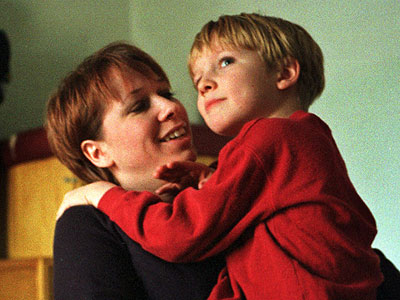 By Michael Yudell
Autism, the lifelong neurodevelopmental disorder marked by a range of social and communication impairments, has seen its share of reckless claims about causes and cures.
From the belief that the emotional coldness of the so-called refrigerator mother caused her child's autism to the fabricated science that vaccines were a trigger, such misbegotten ideas have, at best, offered only temporary hope to affected families, and, at worst, done incalculable harm to the public's health. Because scientists still know so little about autism's causes – almost certainly a complex combination of multiple factors – it should come as no surprise that claims based loosely or not at all on science continue to attract public attention.
Jonathan Purtle, Doctoral candidate in public health. Works at Drexel's Center for Nonviolence and Social Justice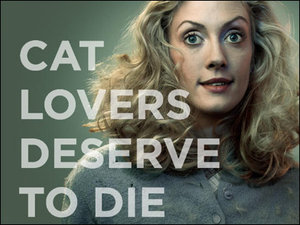 By Jonathan Purtle
There we stood in front of the bulletin board at the Old City coffee shop Fork:etc — perplexed, trying to decipher the meaning of the ad. Hipsters Deserve to Die, it said, over a picture of a young African American man wearing glasses and a scarf. My girlfriend works in marketing, I work in public health, and together we couldn't quite figure out the intention of the Lung Cancer Alliance's most recent social marketing campaign. The supplementary text — "lung cancer doesn't discriminate, neither should you" — wasn't particularly instructive. A visit to the organization's website provided some clarity.
The purpose of the No One Deserves to Die campaign is to "defeat the stigma and blame associated with lung cancer." The site makes that point that many people believe individuals with lung cancer did something (i.e., smoked cigarettes) to deserve their fate despite findings that a significant minority of people with lung cancer (the 2006 National Health Interview Survey puts it at 18 percent) have never smoked. An alliance fact sheet notes that lung cancer was the leading cause of cancer mortality in 2009 — responsible for 158,158 deaths, more than those caused by breast, prostate, and colon cancer combined. In terms of cancer incidence, or new cases, lung cancer was second to prostate cancer among men and second to breast cancer among women in 2008. Despite this, lung cancer is the focus of substantially less federal research than other cancers.