Ethics
Jonathan Purtle, Doctoral candidate in public health. Works at Drexel's Center for Nonviolence and Social Justice
According to an online test developed by Harvard psychologists, I have a moderate preference toward white people.
I—a liberal white male who deeply cares about racial equity—was quicker to assign positive words (e.g., joy, love, peace) to faces of white people and negative words (e.g., awful, failure, hurt) to faces of African Americans. I feel shock, shame, and disgust. The fact that 27 percent of the 732,881 people who took the test had the same result, while another 27 percent had a "strong preference" toward white people, provides some consolation but not much.
Welcome to the world of implicit bias research—an emerging field that is illuminating how real and pervasive discrimination is. The gist of implicit bias is this: we have opinions that lie beneath our consciousness, beyond our control, and that influence our decision-making process. We (inaccurately) ascribe traits to an individual on the basis of the social group we associate them with. Our decisions are often biased because they are based on these implicit associations, not evidence.
Implicit bias is a relatively new field of study, with many seminal works published in the 1990s. Project Implicit—founded in 1998 by scientists at the University of Washington, the University of Virginia, and Harvard—serves as a clearinghouse for implicit bias research and allows visitors to take various Implicit Association Tests (IATs). In addition to the race version described above, the tests can identify biases according to a variety of characteristics including: weight, ethnicity, skin tone, gender, sexuality, disability, religion, and gender. They work by assessing subconscious responses—measuring, for example, how much longer it takes you to sort positive and negative words by racial categories. An explanatory video is here.
Michael Yudell, Associate Professor, Drexel University School of Public Health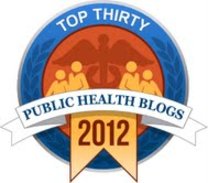 What interests you: Disease sleuthing? Global bioethics? Protecting the food supply? Protecting yourself when you travel?
A new ranking of the top 30 public health blogs places The Public's Health at No. 14. The complete list is below. Lots of interesting stuff.
And if you want to go beyond reading about public health, join us at 6 p.m. Friday for "Blogging and Beer: Public Health in Philadelphia." Also with us will be our editor at the Inquirer, public health writer Don Sapatkin, and some of our regular contributors. There is no cover charge for what we hope will be a lively discussion at Rembrandt's Restaurant in Fairmount, one of several health offerings at the Philadelphia Science Festival that we mentioned last week.

Best Public Health Blogs
1. The CDC Public Health Blogs are the primary blogs of the Centers for Disease Control and Prevention. The CDC blog serves the same purpose as the organization, to help keep people safe by educating them on potential risks and risk management not only to do with disease, but many other issues related to public health.
Highlight: Special Needs and Tornados, a Joplin Story
Michael Yudell, Associate Professor, Drexel University School of Public Health
I am of two minds on the court decision Monday striking down the New York City Board of Health's ban on the sale of sugary drinks over 16 ounces one day before it was to kick in. I applaud both the judge's ruling and the mayor's resolve.
The ban was declared "arbitrary and capricious" by New York State Supreme Court Judge Milton Tingling, whose ruling called attention to the ban's loopholes, which "effectively defeat the stated purpose of the Rule." Judge Tingling was referring to the fact that the ban limited sales at some locations (restaurants, movie theaters, and food trucks) and not others (corner convenience stores and supermarkets), that some sugary drinks were included and not others, and that there were no limitations on refills of smaller cups. The judge also ruled that the city Board of Health exceeded its powers in passing the ban. That power, Tingling argued, should lie with New York's City Council.
Mayor Bloomberg has promised to appeal, calling the ruling "totally wrong."
On the one hand, I applaud the court. The ban was public health at its worst — a potentially disaffecting policy that lacked compelling evidence of benefits that might justify it.
Yes, there is absolutely no nutritional reason for consumers to drink such an obscene amount of soda in one sitting. And, yes, there is strong evidence that soda consumption is playing a significant role in the obesity epidemic.
Michael Yudell, Associate Professor, Drexel University School of Public Health
By Michael Yudell
Whether you are rooting for Anne Hathaway's gritty performance as mother-turned-prostitute-turned martyr Fontine in Les Misérables, or Bradley Cooper's breakout performance in Silver Linings Playbook, you should also be thinking about something else while watching Sunday's 85th annual Academy Awards — the Academy's "Best Picture" nomination of the deeply troubling and historically inaccurate Zero Dark Thirty, Katherine Bigelow's cinematic exploration of the hunt for Osama bin Laden.
From senators to famed Hollywood actors, critics have pounded the film for its glorification of torture and for suggesting that torture played a critical role in finding bin Laden, when the evidence suggests it did not. Does this film really deserve the Academy of Motion Picture Arts and Sciences' "recognition of the highest level of achievement in moviemaking"? Let's review.
Unlike most historical films that begin with the qualification "Based on Real Events," Zero Dark Thirty ups the ante, introducing us into the world of CIA interrogations and Al Qaeda with much less qualification. It is "Based on Firsthand Accounts of Actual Events." By selling itself as something more than fictionalized history, Zero Dark Thirty suggests it's something it is not. As Steve Coll has written in the New York Review of Books, the film "aligns its methods with those of journalists and historians, and it appropriates as drama what remains the most undigested trauma in American national life during the last several decades" (referring, of course, to the attacks of Sept. 11, 2001).
Jon Kole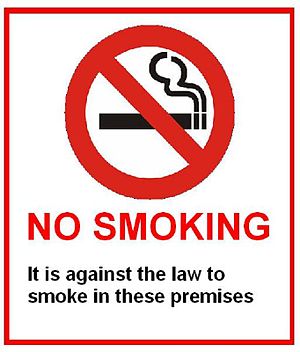 Jon Kole is in his fourth and final year of a combined MD and Masters of Medical Ethics program at the University of Pennsylvania.
By Jon Kole
What do Cleveland Clinic, the World Health Organization, and Geisinger Health System in central Pennsylvania have in common? They all reject new job applicants who use cigars, cigarettes or other tobacco products. And here in Philadelphia the University of Pennsylvania Health System recently announced that it too, effective July 1, "will cease hiring tobacco users in our efforts to improve the overall health of our workforce while reducing health care benefit costs."
But should smokers be prohibited from employment? Is this a just policy?
Esther Chernak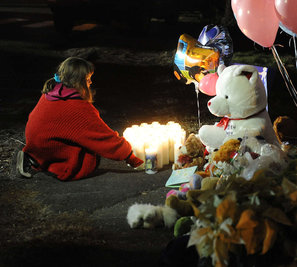 Esther Chernak is a physician and director of the Center for Public Health Readiness and Communication at Drexel University School of Public Health, where she is an associate research professor.

By Esther Chernak
One of the fundamental challenges in the practice of public health – the work that keeps populations and communities healthy and safe – is balancing the rights of the individual with the rights of the public. We work hard to make sure that a person with active tuberculosis who refuses treatment has access to due process before they are deprived of their civil liberties and required to take medications and confined so they don't infect others.
We are responsible for identifying restaurants that sell unsafe food and companies that sell unsafe medications. The public whose health we are committed to protecting expects that those businesses will be shut down until their products are no longer dangerous.
Michael Yudell, Associate Professor, Drexel University School of Public Health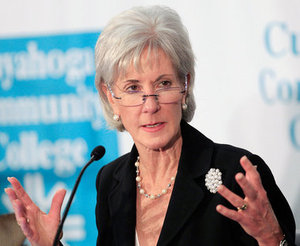 By Michael Yudell
In a move sure to rankle anti-birth control activists, the American Academy of Pediatrics, one of the nation's foremost expert groups on child and adolescent health, recommended Monday that its members provide emergency contraception to "teenagers in immediate need" and also write prescriptions, in advance, for emergency contraception "for teenagers to have on hand in case of future need." The move seeks to skirt a federal ban on over-the-counter sales of emergency contraception to girls under 17 and to educate physicians on the use, safety and efficacy of these pills.
This is good public health.
Why? Because it depends on science, mixed with compassion and understanding, to address two persistent and interrelated public health challenges: how to empower young women to prevent unwanted pregnancies and how to lower abortion rates that remain way too high in the United States.
Michael Yudell, Associate Professor, Drexel University School of Public Health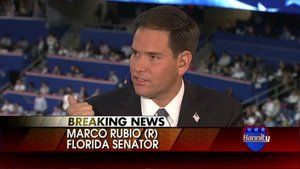 By Michael Yudell
Sen. Marco Rubio of Florida was in Iowa over the weekend reminding us, less than two weeks after Election 2012, that Election 2016 (less than 48 months away!), is off and running. Sigh.
Just when you thought we'd get to live a few moments of our lives safely out of the blast zone of a presidential campaign, here comes Rubio, whose carefully combed hair and pandering positions make him seem likely to inherit the moniker "Mitt Romney the Younger" or perhaps "Mitt Rubio."
Our primary concern about Rubio here at The Public's Health is that he's first out of the gate marketing himself as yet another Republican who feels comfortable dismissing science when it contradicts his party's ideology. One of his early tasks as a candidate seems to be confirming those creds, going as far as positioning himself as a creationist, or at least something close to that. When asked about the age of the earth in a recently published interview with GQ magazine Rubio said: "I'm not a scientist, man," and insisted "whether the Earth was created in 7 days, or 7 actual eras, I'm not sure we'll ever be able to answer that." He added: "It's one of the great mysteries."
Nan Feyler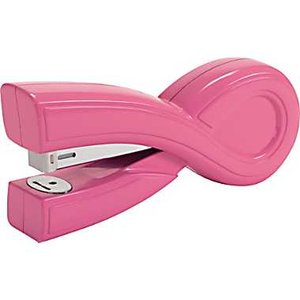 Nan Feyler, chief of staff for the Philadelphia Department of Public Health, is a member of an expert panel intended to expand the breadth of The Public's Health.

By Nan Feyler
Since 1985, October has been designated a month to promote breast cancer awareness, share information on the disease, and provide greater access to related services. For some, it is a time to reflect on family members and friends who have died from breast cancer; an opportunity to raise money for breast cancer research and treatment, or a chance to join in solidarity in the fight against breast cancer. For others it is a month of endless pink – pink water in public fountains, buildings awash in soft pink lighting, pink-adorned cheerleaders with pink pom poms and lots of merchandise emblazoned with a pink ribbon – that they see as evidence of the commercialization of a disease that science is still struggling to understand, and is far from preventing.
All agree about the seriousness of breast cancer, but opinions differ about the approach of Breast Cancer Awareness Month – and about the pink ribbon, its official symbol since 1992:
Some believe that the sea of pink ribbons every October – and increasingly year round – sugarcoats the harsh reality of breast cancer; an estimated 226,870 women in the U.S. will be diagnosed with breast cancer this year, and 39,510 women will die of it.
The upbeat spin focusing on hope and survival encourages some but offends others, who say it makes invisible the thousands of women who have the most serious and deadly types of breast cancer: 155,000 women in the United States are living with Stage IV breast cancer, which cannot be cured, necessitating life-long, often-grueling treatment.
Many survivors say they resent associating cancer with shopping for products garnished in pink.
Erika Lads, a breast cancer survivor, wrote recently in a Huffington Post column: "Pink, the supposed color of femininity, does not represent breast cancer to me. In fact, after losing my hair in six rounds of chemo, going through menopause at 28, being sick as a dog and having both of my breasts removed, I pretty much feel less feminine than ever. Breast cancer, like any other cancer, is a gnarly and wicked disease. Its treatments are arduous and painful, long and intense. They are invasive and, at times, humiliating."
Michael Yudell, Associate Professor, Drexel University School of Public Health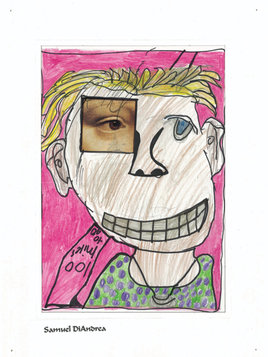 By Michael Yudell
Autism, the lifelong neurodevelopmental disorder marked by a range of social and communication impairments, has seen its share of reckless claims about causes and cures.
From the belief that the emotional coldness of the so-called refrigerator mother caused her child's autism to the fabricated science that vaccines were a trigger, such misbegotten ideas have, at best, offered only temporary hope to affected families, and, at worst, done incalculable harm to the public's health. Because scientists still know so little about autism's causes – almost certainly a complex combination of multiple factors – it should come as no surprise that claims based loosely or not at all on science continue to attract public attention.
At quick glance, a recent opinion article in the New York Times by writer Moises Velasquez-Manoff, claiming that "perhaps one-third, and very likely more" of autism cases look like a brain-damaging inflammatory disease caused by a parasite deficiency that "begins in the womb," offers interesting insight into the science of autism causation. Researchers around the world are hard at work trying to decipher the puzzle that is autism, and Velasquez-Manoff draws attention to some of their work.