Ethics
Kimberly M. Mutcherson, professor of law, Rutgers University-Camden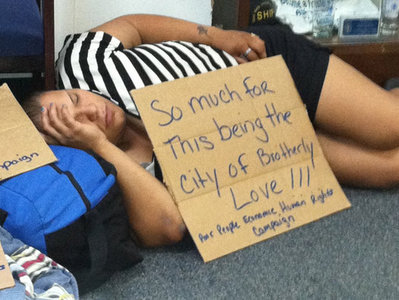 To avoid confusion, I want to make clear that this blog is not about abortion. Repeat: This is not a blog about abortion.
What I am interested in is a discussion about other issues that are very much a part of the modern day movement for reproductive justice and too often get short shrift in policy debates. Reproductive Justice is a movement founded by women-of-color activists who focus on the rights to have children, to not have children, and to parent children in safe and healthy environments. The roots of this framework are in the human right to make fundamental personal decisions related to having babies, forming families, and parenting. Importantly, the justice framework explicitly recognizes a societal and governmental obligation to support individual decision-making and create the conditions that allow individuals to carry out key life decisions, including choices about how, when, and with whom to become pregnant or raise a child.
On a national and global scale, laws and policies benefit and support some parents by, for example, giving tax breaks for child care and education costs, while they discourage procreation and parenting by others through devices like capping public benefits, failing to provide paid leave from employment, or even encouraging sterilization for some women. Beyond the legal system, societies tend to be less accepting of some people's choices of whether or how to bear and beget. For instance, an undocumented immigrant who gives birth to a child on American soil may be accused of giving birth to a so-called "anchor baby" – a pejorative term used to refer to children born in the United States to non-citizen mothers in order to create a pathway to citizenship for their parents. Young women who give birth while still in high school or college are subject to various penalties, including being asked to leave their schools or being forced to leave because of a lack of support. There are those who strongly believe that lesbian, gay, bisexual and transgender people should not have or raise children, and many state laws either fail to protect LGBT people from discrimination in access to the tools of assisted reproduction or fail to help create stability for families created by same-sex couples.
Andrea Segal and Dominic Sisti, Penn Department of Medical Ethics & Health Policy
Have you seen Netflix's new critically acclaimed series Orange is the New Black?
If you haven't, you should.
The series, based on the real life experiences of Piper Kerman, who served over a year in federal prison for her involvement in a drug trafficking scheme, offers a gripping look at life for women behind bars.
Michael Yudell, Associate Professor, Drexel University School of Public Health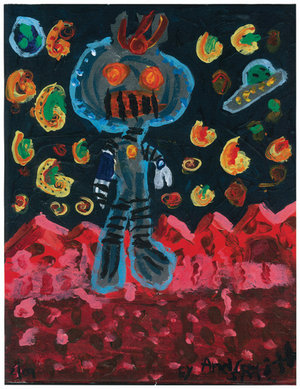 Every so often a science news story comes along proclaiming that we are on the cusp of a revolutionary new understanding of autism spectrum disorders. In the past few years, research showing that genes, environmental factors, or some combination of the two cause or contribute to the development of autism have cycled through the media. Yet today we still know so frustratingly little about what causes autism and what the best treatments for it are. Never mind that we have a long way to go in providing consistent and first-rate services for all autistics (both children and adults at all points on the spectrum) and their families.
I don't want to sound too cynical, because there are many researchers hard at work making progress in these areas. But I will say that the media still largely fails autistic people, their families, and the general public in reporting on autism. And although scientists do have a responsibility for how their research is communicated to the public, the presentation of that research also requires a deft pen, computer, tablet, or whatever your writing instrument of choice is.
Exhibit A: a story from Sunday's New York Times by veteran science writer Gina Kolata—"Autism's Unexpected Link to Cancer Gene"—which highlights research connecting the gene PTEN to a role in both the development of cancer and autism.
Nan Feyler
At its recent annual meeting, American Medical Association (AMA) delegates rejected the advice of their own Committee on Science and Public Health and voted to reclassify obesity as a disease rather than a condition or disease risk factor.
Proponents believe that this reclassification by the nation's largest physician organization will improve medical providers' attitudes toward obesity, increase funding for research and treatment and improve patient care. A substantial body of research has found overweight and obesity are associated with many serious health problems including: type 2 diabetes, coronary heart disease, and cancer. Rather than seen as a personal failure, obesity will be seen as a disease resulting in greater attention paid to its medical consequences by the medical profession
Others are concerned this will increase unnecessary and costly pharmacological and surgical treatments and will lead to overtreatment of people based on their Body Mass Index (BMI) rather than objective health indicators. While co-morbidities generally increase with increased BMI, there are many healthy overweight and obese individuals, who in some cases fare better than their lower weight counterparts. For example, in a study looking at cardiovascular risk based on BMI in 5,440 U.S. adults, 23.5 percent of normal-weight adults had cardiovascular abnormalities, while 51.3 percent of overweight adults and 31.7 percent of obese adults were metabolically healthy. Some critics are concerned that the disease label will further stigmatize a group of people who already face pervasive discrimination and will result in physicians overlooking other serious health conditions unrelated to a patient's weight.
Michael Yudell, Associate Professor, Drexel University School of Public Health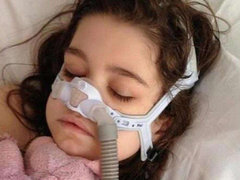 In back-to-back rulings this week, a federal judge decided that two children with end-stage cystic fibrosis—10-year-old Sarah Murnaghan on Wednesdayay and 11-year-old Javier Acosta on Thursday—should be eligible for a lung transplant from the adult donor list, rather than the under-12 list from which they are unlikely to receive new lungs in time. There are too few pediatric transplant donors to meet the demand. The transplants, if successful—if appropriate adult donors are found—would offer them new leases on their still very young lives.
Earlier this week Sarah's parents had appealed directly to U.S. Health and Human Services Secretary Kathleen Sebelius to make an exception for her. When Sebelius refused to intervene, the Murnaghans took their case to court; after U.S. District Court Judge Michael Baylson ruled in their favor, Javier's mother did the same and got a matching decision within hours. The rulings will be revisited at a June 14th hearing. Until then, Sarah and Javier, both at Children's Hospital of Philadelphia, are eligible for lungs from the adult transplant waiting list, increasing the chances that they may receive the life-saving operation.
Bioethicist Arthur Caplan, director of the division of medical ethics at NYU Langone Medical Center, said he is concerned about fairness. "It is not clear why everyone now waiting at the bottom of any transplant list would not seek relief in federal court," Caplan told NBC news Wednesday, before Javier's mother filed. "Unless the judge has reason to think the lung distribution rules are simply a product of age discrimination and nothing more—which seems highly unlikely—then this becomes a troubling instance of non-doctors deciding who is the best candidate to receive a lung or other scarce medical resource."
Jonathan Purtle, Doctoral candidate in public health. Works at Drexel's Center for Nonviolence and Social Justice
According to an online test developed by Harvard psychologists, I have a moderate preference toward white people.
I—a liberal white male who deeply cares about racial equity—was quicker to assign positive words (e.g., joy, love, peace) to faces of white people and negative words (e.g., awful, failure, hurt) to faces of African Americans. I feel shock, shame, and disgust. The fact that 27 percent of the 732,881 people who took the test had the same result, while another 27 percent had a "strong preference" toward white people, provides some consolation but not much.
Welcome to the world of implicit bias research—an emerging field that is illuminating how real and pervasive discrimination is. The gist of implicit bias is this: we have opinions that lie beneath our consciousness, beyond our control, and that influence our decision-making process. We (inaccurately) ascribe traits to an individual on the basis of the social group we associate them with. Our decisions are often biased because they are based on these implicit associations, not evidence.
Michael Yudell, Associate Professor, Drexel University School of Public Health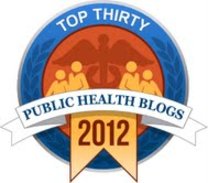 What interests you: Disease sleuthing? Global bioethics? Protecting the food supply? Protecting yourself when you travel?
A new ranking of the top 30 public health blogs places The Public's Health at No. 14. The complete list is below. Lots of interesting stuff.
And if you want to go beyond reading about public health, join us at 6 p.m. Friday for "Blogging and Beer: Public Health in Philadelphia." Also with us will be our editor at the Inquirer, public health writer Don Sapatkin, and some of our regular contributors. There is no cover charge for what we hope will be a lively discussion at Rembrandt's Restaurant in Fairmount, one of several health offerings at the Philadelphia Science Festival that we mentioned last week.

Best Public Health Blogs
Michael Yudell, Associate Professor, Drexel University School of Public Health
I am of two minds on the court decision Monday striking down the New York City Board of Health's ban on the sale of sugary drinks over 16 ounces one day before it was to kick in. I applaud both the judge's ruling and the mayor's resolve.
The ban was declared "arbitrary and capricious" by New York State Supreme Court Judge Milton Tingling, whose ruling called attention to the ban's loopholes, which "effectively defeat the stated purpose of the Rule." Judge Tingling was referring to the fact that the ban limited sales at some locations (restaurants, movie theaters, and food trucks) and not others (corner convenience stores and supermarkets), that some sugary drinks were included and not others, and that there were no limitations on refills of smaller cups. The judge also ruled that the city Board of Health exceeded its powers in passing the ban. That power, Tingling argued, should lie with New York's City Council.
Mayor Bloomberg has promised to appeal, calling the ruling "totally wrong."