Environment
Gerald Markowitz and David Rosner, authors of "Lead Wars: The Politics of Science and the Fate of America's Children"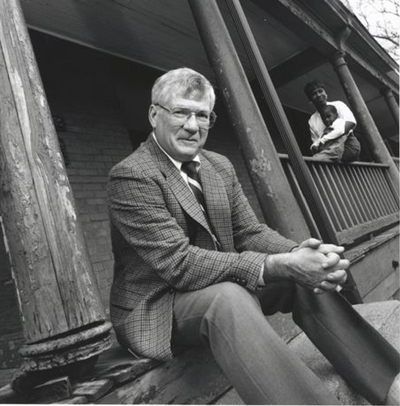 For much of the 20th century, America was plagued by a terrible lead poisoning epidemic that sent children into comas, convulsions, and even death. Lead paint covered the walls of homes throughout the nation, especially in the old, industrial cities, and poisoned hundreds of thousands of children. Philadelphia, it turns out, was the birthplace of a revolution in thinking about the impact of lead on children's development.
In the 1960s, as Civil Rights organizations, community groups and political activists turned the country's attention to poverty, lead poisoning became a symbol of the terrible price that children paid for absentee landlords who crowded families into poorly maintained and crumbling tenements.
But as health departments began assessing and addressing the worst conditions, they uncovered ever-more troubling facts. Huge numbers of children had blood lead levels above 40 micrograms per deciliter (µg/dL), then the amount that was considered dangerous in children, but did not show overt clinical symptoms.(Today, blood-lead levels above 5 µg/dL are considered the "reference level" above which the Centers for Disease Control and Prevention recommends action be taken.)
Jonathan Purtle, Doctoral candidate in public health. Works at Drexel's Center for Nonviolence and Social Justice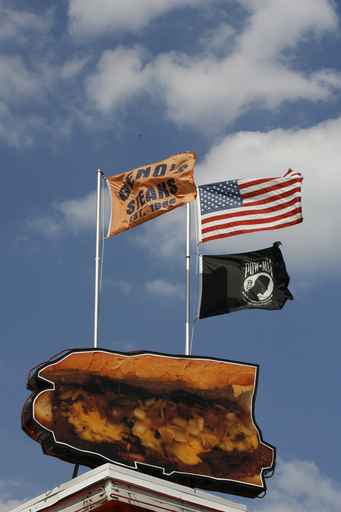 "Tempeh Whiz wit'!" "Vegan cheesesteak!'' Will these words soon be part of the cacophony of sizzling onion and clanking steel that echoes between Pat's and Geno's? Probably not, but recent activity in Philadelphia's City Council indicates that this may not be as far off as you might imagine.
Well, OK, it's pretty far off. But it has reached the highest levels of government. Earlier this month, the City Council of Philadelphia unanimously approved a resolution in support of "Meatless Mondays." The resolution, which is completely symbolic and includes no regulatory measures or spending, encourages residents and businesses across the City to curb carnivorous consumption on the first day of the work week. Simply put, the resolution is an attempt to raise awareness about healthy diet—a good thing from a public health perspective.
Councilman Bill Green (D-at large) was quoted in a press release from The Humane League stating: "I am happy to bring attention to this important issue. We can combat the epidemic of obesity, improve long-term health outcomes and potentially reduce the impact of livestock on global warming though this one, simple effort. And we can make our moms happy by eating our veggies and trying new things – a win-win-win!"
Janet Golden, professor of history, Rutgers University-Camden
Gesundheit, German for "health," typically is said to someone after they sneeze. The Gesundheit! Institute is a not-for-profit health care organization founded by Dr. Hunter "Patch" Adams, to create a new model of health care that is linked to community health, welcomes complementary medicine and is infused with fun and play. In the 1998 film Patch Adams, (a trailer is here) Robin Williams showcased some of how he conceived and implemented these principles. Fun, laughter, health care, and healing – how often do you experience those in the same place?
That place may soon be North Philadelphia, where citizens are planning a Patch Adams Free Clinic.They've got the site and the plans to make it happen. And now Patch Adams is coming to Philadelphia to give two public talks: Tuesday, July 23, at Drexel University near Center City and Wednesday, July 24, at Mercy Neighborhood Ministries in North Philly. Both are free and open to the public. You don't even have to wear your red clown nose to be admitted, although I'm pretty sure Dr. Adams would appreciate it if you did.
I interviewed Paul Glover, founding director of the Patch Adams Free Clinic, who is working with neighborhood leaders and activists to transform the five-acre vacant lot into North Philadelphia into the clinic site. They've reached out to form partnerships with businesses and organizations, including architects, designers and landscapers, and they've met with Philadelphia city planners and environmental officials. Paul tells me they are ready to get the permissions finalized with the city and the neighborhood, and have an option to purchase the land for their "health campus." Next up is the fundraising needed to purchase the land and then, let the building begin. A six-minute video (embedded below) explains their idea and how it would work.
Michael Yudell, Associate Professor, Drexel University School of Public Health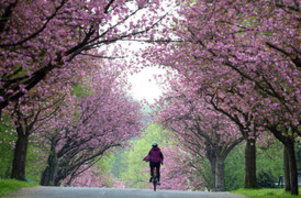 By the time we are adults, the role of trees in our lives is largely reduced to providing shade and making us grateful that there are enough of them around to pump oxygen into the air we breathe. Long gone, too, are the days when a good tree to climb was challenging fun – or when we carved the name of someone we loved into its bark.
But don't fret. There may be good reason to fall in love with trees all over again. Several new studies draw attention to the relationship between tree density and human health. My colleague at the Drexel University School of Public Health, Anneclaire De Roos, analyzes several new studies examining this relationship on her blog, Living With Health Risks. It makes for a very interesting read. Take a look. And hug a tree.
---
Read more about The Public's Health.
Janet Golden, PhD
Let's have a brief conversation about climate change.
How is climate change related to health?
Here is some of what the World Health Organization has to say: "Climate change affects the social and environmental determinants of health—clean air, safe drinking water, sufficient food and secure shelter." Global warming leads to excess deaths, and many major killers—diarrheal diseases, malnutrition, and malaria among them—are sensitive to climate and expected to worsen as it changes.
Michael Yudell, Associate Professor, Drexel University School of Public Health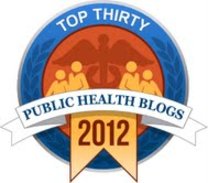 What interests you: Disease sleuthing? Global bioethics? Protecting the food supply? Protecting yourself when you travel?
A new ranking of the top 30 public health blogs places The Public's Health at No. 14. The complete list is below. Lots of interesting stuff.
And if you want to go beyond reading about public health, join us at 6 p.m. Friday for "Blogging and Beer: Public Health in Philadelphia." Also with us will be our editor at the Inquirer, public health writer Don Sapatkin, and some of our regular contributors. There is no cover charge for what we hope will be a lively discussion at Rembrandt's Restaurant in Fairmount, one of several health offerings at the Philadelphia Science Festival that we mentioned last week.

Best Public Health Blogs
Michael Yudell, Associate Professor, Drexel University School of Public Health
By Michael Yudell
"We will respond to the threat of climate change knowing that the failure to do so would betray our children and future generations," an emboldened President Obama declared in his inaugural address Monday. Following the disconcerting absence of climate change from campaign 2012 and limited climate policy action during his first term, the president has finally told us that not only will he act, but that we (and he) have an obligation to do so. What could be more important, after all, than acting on behalf of our children and future generations?
But the New York Times is already reporting that, even in the wake of the president's eloquence on the imperative to act now, his path forward will be a restricted one. Instead of focusing on comprehensive legislative change, Obama will use the power of his office to administratively "reduce emissions from power plants, increase the efficiency of home appliances, and have the federal government itself produce less carbon pollution." He can do this by directing the Environmental Protection Agency, for example, to issue regulations to decrease coal power plant emission, a move likely to face a litany of court challenges.
Nan Feyler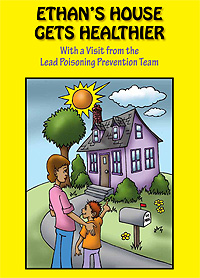 Nan Feyler is chief of staff for the Philadelphia Department of Public Health.
By Nan Feyler
Lead poisoning of children continues to be a serious health problem – and one that science has linked to lower and lower levels of exposure even as government has opted for greater and greater cuts in prevention programs.