Addiction
Jonathan Purtle, Doctoral candidate in public health. Works at Drexel's Center for Nonviolence and Social Justice
Two years ago, the American Journal of Preventive Medicine published results of a study that estimated how much money excessive alcohol consumption costs the United States each year. The tab came to $223.5 billion—a sobering statistic. While a national estimate can inform federal funding decisions about alcohol research and programing, however, the real legal authority to regulate alcohol consumption—and most health behaviors, for that matter—exists at the state level.
This week, another study in the same journal provided estimates of how much excessive alcohol consumption costs in each state—underscoring the economic imperative for individual states to take action. The tri-state area total: $15 billion.
Drawing from national standards, the study defined "excessive" alcohol consumption as having: 4 (woman) or 5 (man) drinks or more on at least one occasion in the previous 30 days or 1 (woman) or 2 (man) drink(s) per day, on average, or any drinks for someone who is under the age of 21 or pregnant. The researchers pulled from various data sources to estimate the numbers of adverse events (e.g., drunk driving accidents, fetal alcohol syndrome, alcohol-attributable deaths) caused by "excesses" in the amount of alcohol consumed in each state per year and multiplied them by estimates of the financial cost associated with each. The researchers then divided the totals by estimates, based on surveys of retail sales, of the number of alcoholic beverages consumed in each state. This yielded the "cost per drink"—an indication of how much the price of every drink would need to be increased to offset the economic consequences of excessive alcohol consumption.
Stacey Trooskin, Assistant Professor, Drexel University College of Medicine
What do you know about hepatitis C?
Did you know that it is the most common bloodborne infection in the United States? That it is five times more common than HIV, yet has a fraction of the government funding for prevention, care and research? That it is often called a silent killer, because infected people can live without symptoms of the virus for as long as two decades before showing signs of liver disease like cirrhosis or liver cancer? Did you also know that 50% to 75% of people living with hepatitis C don't even know they are infected? Or that, because hepatitis C often goes undiagnosed until significant liver damage has been done, it now kills more people a year in the United States than HIV?
As a clinician whose work focuses on hepatitis C, I see its impact every day. But how do I get the average Philadelphian to pay attention? With World Hepatitis Day on July 28th quickly approaching, I felt I needed a new strategy. So, I did what everyone else with a computer does when they don't know the answer – I Googled it. And among the things I found is a different, but increasingly effective way to draw the public's attention to this difficult issue: a dancing flash mob (for other Australian videos of a dancing liver, click here; he's cute!).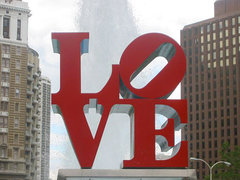 Michael Yudell, Associate Professor, Drexel University School of Public Health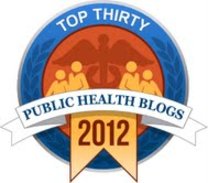 What interests you: Disease sleuthing? Global bioethics? Protecting the food supply? Protecting yourself when you travel?
A new ranking of the top 30 public health blogs places The Public's Health at No. 14. The complete list is below. Lots of interesting stuff.
And if you want to go beyond reading about public health, join us at 6 p.m. Friday for "Blogging and Beer: Public Health in Philadelphia." Also with us will be our editor at the Inquirer, public health writer Don Sapatkin, and some of our regular contributors. There is no cover charge for what we hope will be a lively discussion at Rembrandt's Restaurant in Fairmount, one of several health offerings at the Philadelphia Science Festival that we mentioned last week.

Best Public Health Blogs
Jon Kole
Jon Kole is in his fourth and final year of a combined MD and Masters of Medical Ethics program at the University of Pennsylvania.
By Jon Kole
What do Cleveland Clinic, the World Health Organization, and Geisinger Health System in central Pennsylvania have in common? They all reject new job applicants who use cigars, cigarettes or other tobacco products. And here in Philadelphia the University of Pennsylvania Health System recently announced that it too, effective July 1, "will cease hiring tobacco users in our efforts to improve the overall health of our workforce while reducing health care benefit costs."
Janet Golden
By Janet Golden
You wouldn't know it from the title, "American Spirits: The Rise and Fall of Prohibition," but this exhibit at the National Constitution Center has a public health theme. Sure, it is chock full of information about the political fight for a national prohibition amendment, the criminal underworld that developed to supply spirits to thirsty Americans, and the changing culture of the 1920s spurred by the rise of the speakeasy that brought women into underground drinking establishments. But, the exhibit also has a lot to say about a core principle of public health: harm reduction.
The "drys"—a popular term for prohibition supporters—pointed to the terrible effects of alcohol abuse on the health of drinkers and, very often, their families, who suffered from abuse, poverty, and neglect when a breadwinner's wages were spent in a saloon. Their solution was codified in the 18th Amendment to the Constitution in 1919, which prohibited the manufacture, sale, or transportation of intoxicating liquors. The Volstead Act, the enabling legislation for the amendment, went in to effect in 1920.
Jonathan Purtle, Doctoral candidate in public health. Works at Drexel's Center for Nonviolence and Social Justice
By Jonathan Purtle
Earlier this month, Pennsylvania State Sen. Daylin Leach (D., Montgomery-Delaware) announced plans to introduce a bill that would legalize marijuana — not just for medical purposes, as New Jersey recently did, but also for recreational use. The substance would be regulated by the state in a way similar to alcohol and tobacco. As Leach describes on his website, the bill is founded on the idea that marijuana is no more harmful, and less addictive (this is debatable), than both these substances and that the financial costs of keeping marijuana illegal are enormous. Citing data from the White House Office of National Drug Control Policy, Leach points out that 24,685 marijuana arrests were made in Pennsylvania in 2006 — translating into $325 million in criminal justice costs.
Leach's proposal follows referendums in Colorado and Washington that recently gave those states the green light for recreational marijuana use. And while the Pennsylvania bill will likely go up in smoke — Gov. Corbett has vowed to veto the bill if it reaches his desk — it seems high time to explore the potential pros and cons of legalizing marijuana from a public health perspective.
Michael Yudell, Associate Professor, Drexel University School of Public Health
By Michael Yudell
More than 3 million Americans are infected with the Hepatitis C virus, and half of them don't even realize it? You could be one of them.
Hepatitis C is a viral infection that attacks the liver, causing liver damage and sometimes liver failure or liver cancer. It is the most common cause of cirrhosis of the liver and the reason for most liver transplants. Fifteen thousand Americans die of the disease each year.
Michael Yudell, Associate Professor, Drexel University School of Public Health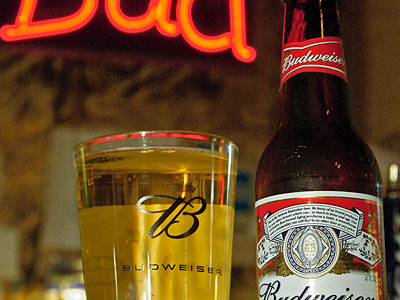 By Michael Yudell
In Sunday's New York Times, columnist Nicholas Kristof called for a boycott of Anheuser-Busch (maker of beers like Budweiser, Rolling Rock, and, for the fancier among you, Stella Artois) for its role in selling alcohol in the tiny Nebraska town of Whiteclay. According to Kristof, the stores in Whiteclay (population: about 10) sell more than four million cans of beer and malt liquor annually, most of it by Anheuser-Busch.
Almost all of that alcohol, it turns out, is consumed by individuals living on the Pine Ridge Indian Reservation, just across the border from Whiteclay, in South Dakota. The sale and consumption of alcohol is illegal on the Reservation, but Whiteclay is a few hundred yards away, just outside tribal jurisdiction.