Bette Begleiter
Across the country this Mother's Day 2013, moms will wake to pancakes and juice in bed and some assortment of cards, gifts and children sticky with syrup and ready (at least for an hour) to serve their mothers' every need. Missing from this familiar tableau will be the "gift" that would really make a difference for moms and families – comprehensive paid parental leave. While 163 countries provide paid maternity leave, the United States remains the only "developed" country missing this most basic benefit in support of family health (and family values) – the ability to take time off, with pay, to care for a new baby. How out of step is the U.S when it comes to parental leave? The only other countries that do not mandate paid parental leave are Liberia, Suriname and Papua New Guinea.
New Jersey, at least, is one of a handful of states that allows for partial salary through disability insurance.
The benefits of paid parental leave have been well documented. It is associated with lower infant mortality, increased breastfeeding, and better child and mother health outcomes. Parental leaves for dads have been shown to strengthen father/child relationships and increase the amount of time fathers spend with their children. Healthier children and healthier relationships don't just impact family well-being, they inevitably result in societal and economic benefits: fewer sick days, lower health care costs, and less need for family or child intervention.
Jonathan Purtle, Doctoral candidate in public health. Works at Drexel's Center for Nonviolence and Social Justice
According to an online test developed by Harvard psychologists, I have a moderate preference toward white people.
I—a liberal white male who deeply cares about racial equity—was quicker to assign positive words (e.g., joy, love, peace) to faces of white people and negative words (e.g., awful, failure, hurt) to faces of African Americans. I feel shock, shame, and disgust. The fact that 27 percent of the 732,881 people who took the test had the same result, while another 27 percent had a "strong preference" toward white people, provides some consolation but not much.
Welcome to the world of implicit bias research—an emerging field that is illuminating how real and pervasive discrimination is. The gist of implicit bias is this: we have opinions that lie beneath our consciousness, beyond our control, and that influence our decision-making process. We (inaccurately) ascribe traits to an individual on the basis of the social group we associate them with. Our decisions are often biased because they are based on these implicit associations, not evidence.
Regine Metellus
What does your race say about your health – or your health about your race?
Quite a bit. In the coming weeks and months, contributors to The Public's Health from diverse backgrounds and different communities will be exploring the interconnections between the two, and more generally the lived meaning of race for Philadelphians. The idea for this occasional series of posts grew, frankly, out of the outrageous recent cover story in Philadelphia Magazine, "Being White in Philly," a misguided attempt to start a conversation about race in Philadelphia.
Jonathan Purtle, Doctoral candidate in public health. Works at Drexel's Center for Nonviolence and Social Justice
I just got back from 10 days in France. Like John Travolta in Pulp Fiction, I was struck by all the little differences in Europe—how the toilets work, the way roads are designed, and the size of a meal. Wherever I went, the portion sizes seemed much smaller than what I was accustomed to in Philadelphia.
While visiting the École des Hautes Études En Santé (French School of Public Health) in the city of Rennes, I actually met a researcher who had empirically investigated my observation—he had walked around Philadelphia and gone to restaurants, not to eat, but to weigh the content of the food he was served. His efforts contributed to an interesting study, published a decade ago in the journal Psychological Science, which explored whether portion sizes are indeed larger in Philly than in Paris.
First, the researchers compared the weight of identical meals (e.g., pizza, chicken sandwich) at comparable restaurants in the two cities. On average, they found that portions were 25 percent larger in Philadelphia than in Paris. (Their data suggest that the Royale with Cheese in Paris was actually the same size as a Quarter Pounder in Philly, but a "medium" fries was 72 percent bigger).
Janet Golden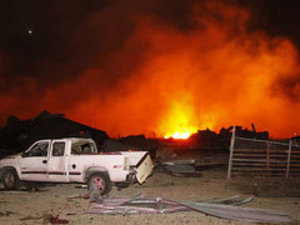 The horrifying explosion at a fertilizer plant in West, Texas is a painful reminder that workplace safety is a crucial part of public health. As former U.S. Labor Secretary Hilda Solis noted in a Memorial Day speech in 2012 "Every day in America, 12 people go to work and never come home. Every year in America, nearly 4 million people suffer a workplace injury from which some may never recover. These are preventable tragedies that disable our workers, devastate our families, and damage our economy."
In 1911, a fire at the Triangle Waist Factory in New York City, took the lives of 146 people in a mere 18 minutes, a horrific tragedy that is documented in news reports, survivor interviews, photos and documents compiled by Cornell University.. The victims suffocated or burned inside or jumped to their deaths to escape the flames. "They hit the pavement like rain" recalled a fire chief. In the wake of this tragedy, New York State created a Factory Investigating Commission. The owners of the factory were charged in criminal court. The full transcript of the trial is here. But rather than read it, why not listen to poet Robert Pinsky read his moving poem about the fire, "Shirt."
States enacted factory inspection laws before and after the Triangle Fire, although safety enforcement was not always rigorous and small workplaces often escaped from regulation or avoided inspection. Widespread federal oversight of workplaces did not begin until 1971, with the creation of the Labor Department's Occupational Health and Safety Administration (OSHA) following passage of the Occupational Safety and Health Act of 1970.
Michael Yudell, Associate Professor, Drexel University School of Public Health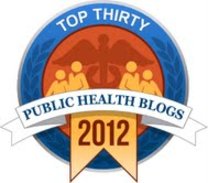 What interests you: Disease sleuthing? Global bioethics? Protecting the food supply? Protecting yourself when you travel?
A new ranking of the top 30 public health blogs places The Public's Health at No. 14. The complete list is below. Lots of interesting stuff.
And if you want to go beyond reading about public health, join us at 6 p.m. Friday for "Blogging and Beer: Public Health in Philadelphia." Also with us will be our editor at the Inquirer, public health writer Don Sapatkin, and some of our regular contributors. There is no cover charge for what we hope will be a lively discussion at Rembrandt's Restaurant in Fairmount, one of several health offerings at the Philadelphia Science Festival that we mentioned last week.

Best Public Health Blogs
Michael Yudell, Associate Professor, Drexel University School of Public Health
Despite slowly declining teen birth rates in the United States, more than 367,000 young women and girls ages 15-19 had babies in 2010, according to a recent vital statistics report from the Centers for Disease Control and Prevention. This number accounted for almost 10% of all births that year. Making matters worse, nearly 1 in 5 of those teen births was a repeat birth, meaning it was at least the second time that teen mother had had a baby. Most of those repeat births were for a second child, but over 12% of them were for births of a third child or more.
Teenagers having babies can have negative consequences for mother and child alike. According to a study by E. Ruedinger and J.E. Cox at Children's Hospital in Boston and Harvard Medical School, outcomes for both are worsened by the social and economic factors affecting the women independently of their status as teen mothers.
Having a child can limit a teenage mom's ability to attend school or get a job. Teenage mothers also experience high rates of depression, substance abuse, and higher levels of intimate partner violence. They also, compared to their peers, have higher rates of poverty.
Michael Yudell, Associate Professor, Drexel University School of Public Health
In just a few weeks, the City of Brotherly Love will welcome the third annual Philadelphia Science Festival — a 10-day-long, citywide celebration of science that features lectures, debates, hands-on activities, special exhibits, and a host of other science-related programming coming to a museum, bar, or random space near you.
We here at The Public's Health will be participating in two events this year. On Friday, April 19 at 6 p.m. we will be hosting a discussion called Blogging and Beer: Public Health in Philadelphia. Our editor at the Inquirer, Don Sapatkin, will be joining us, as will some of our regular contributors. We expect to have a lively conversation at Rembrandt's Restaurant in Fairmount. If you want to participate and enjoy good food and drink, please come! There is no cover charge.
On Thursday, April 25 at 7 p.m. I will also be participating in a wacky evening that is appropriately titled Sounds Made Up: Tales from the History of Science. It brings historians and comedians together at The Chemical Heritage Foundation at the edge of Old City to dramatize, in the silliest way possible, absurdities from the histories of science, medicine and public health. Last year's rather risque event — the video above is from the year before — saw discussions of a medieval women birthing a cat, zombies, the history of the banana, and a discussion of Alfred Kinsey's toothbrush.