Jonathan Purtle, Doctoral candidate in public health. Works at Drexel's Center for Nonviolence and Social Justice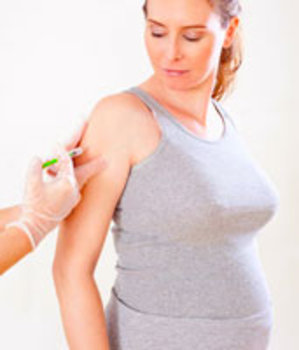 In a Psych. 101 class many years ago, I remember learning that some mental disorders were more common among people born in winter and spring. The reason was unclear. I pretty much forgot about this interesting factoid until reading about a recent study that found evidence of a link between some mental illness and the seasons: the flu.
The new study, published online this month in the journal JAMA Psychiatry, found that in utero exposure to maternal influenza was associated with a four-fold increase in the likelihood of developing bipolar disorder. The disorder, once known as manic depression, causes dramatic shifts in mood and energy, and can inhibit the ability to carry out day-to-day tasks. It affects an estimated 2.6 percent of American adults each year.
The research analyzed data from the Child Health and Development Studies, a large cohort of 19,044 people born in Alameda County, Calif., between 1956 and 1966. All of the study participants' mothers were members of the Kaiser Permanente insurance plan when they gave birth—providing the researchers with fairly comprehensive data on maternal health and information on whether or not they had the flu while pregnant.
To test the hypothesis that in utero exposure to maternal influenza is associated with developing bipolar disorder as an adult, the researchers first had to identify all members of the Child Health and Development Study who developed the disorder after childhood. To do this, they reviewed Kaiser's medical database and records from Alameda County Behavioral Health Care Services, and sent questionnaires to all study participants and their mothers. After all possible cases were identified, a structured clinical interview was conducted with each person to independently confirm bipolar disorder. There were 92 cases of the disorder.
Oni Richards-Waritay
Today we have another important and interesting contribution to our ongoing series on race and health in Philadelphia. Oni Richards-Waritay, executive director of the African Family Health Organization (AFAHO) discusses how cultural and linguistic barriers can lead to poor health outcomes.
-- Michael Yudell
Research indicates that the health of immigrants to the United States worsens the longer they are here. For example, many members of Philadelphia's African and Caribbean immigrant and refugee community are healthier than other residents upon arrival in the U.S. But their health deteriorates the longer they stay here.
Cynthia Figueroa
We continue our series on race and health in Philadelphia today, joined by Cynthia Figueroa, president and CEO of Congreso de Latinos Unidos, who shares her expert insight into the state of health in Philadelphia's Latino community.
- Michael Yudell
Health disparities are differences in health outcomes as a result of demographic, social, or environmental attributes. In the Latino community, cultural and linguistic barriers can compound disparities and lead to unfavorable and unhealthy outcomes. Poverty also exacerbates health issues, creating inequities in health-care access and treatment. At Congreso de Latinos Unidos, a multiservice non-profit organization that focuses on well-being of Philadelphia's Latino community, we see the impact of disparities in health every day.
For example, the 19133 zip code, where the majority of Congreso's clients reside, had the highest percentage of people in poverty (56.4%) in 2011–nearly double the citywide rate (28.4%), which itself was the highest recorded in Philadelphia in years.
Kristen A. Feemster, M.D., M.P.H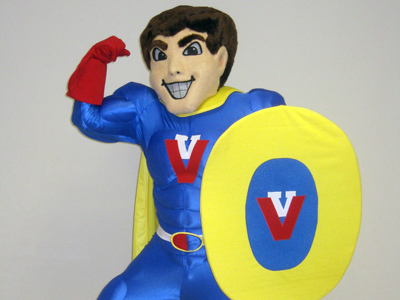 Almost 50% of children have not received all the recommended vaccines at some point before their second birthday, according to a study of 300,000 children that was recently published in JAMA Pediatrics. While some cases of skipped vaccines may be due to missed opportunities or difficulty accessing healthcare services, one in eight children in this study were undervaccinated due to parental choice to either delay or refuse vaccinations.
Here are some questions I hear about alternative vaccine schedules:
Why do parents veer from the recommended vaccination schedule?
Parents ask their pediatricians to delay giving one or several vaccines for a variety of reasons. The current routine immunization schedule includes 24 vaccines before age 2 years and up to six vaccines at one time. It is difficult for parents to see their infant or young child receive multiple injections in one sitting, and it causes many to wonder if exposure to so many vaccines at the same time might overwhelm a child's immune system-- particularly for an infant.
Bette Begleiter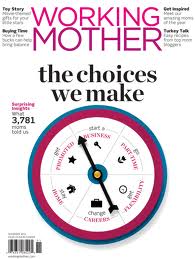 Across the country this Mother's Day 2013, moms will wake to pancakes and juice in bed and some assortment of cards, gifts and children sticky with syrup and ready (at least for an hour) to serve their mothers' every need. Missing from this familiar tableau will be the "gift" that would really make a difference for moms and families – comprehensive paid parental leave. While 163 countries provide paid maternity leave, the United States remains the only "developed" country missing this most basic benefit in support of family health (and family values) – the ability to take time off, with pay, to care for a new baby. How out of step is the U.S when it comes to parental leave? The only other countries that do not mandate paid parental leave are Liberia, Suriname and Papua New Guinea.
New Jersey, at least, is one of a handful of states that allows for partial salary through disability insurance.
The benefits of paid parental leave have been well documented. It is associated with lower infant mortality, increased breastfeeding, and better child and mother health outcomes. Parental leaves for dads have been shown to strengthen father/child relationships and increase the amount of time fathers spend with their children. Healthier children and healthier relationships don't just impact family well-being, they inevitably result in societal and economic benefits: fewer sick days, lower health care costs, and less need for family or child intervention.
Unfortunately, most parents are forced to return to work quickly because they simply cannot afford to lose the income. Under current law, the Family and Medical Leave Act guarantees only 12 weeks of unpaid leave, and only for those working in companies with more than 50 employees, leaving almost half of American women without even this inadequate benefit. It is not uncommon to find women returning to work within four weeks of birth, long before mother or baby are ready, and often before both are getting regular, uninterrupted sleep or feeding patterns have been adequately established. While women lucky enough to work in larger companies can now enjoy breast-pumping breaks protected by the Affordable Care Act, many others work in companies or industries where pumping milk is neither a protected right nor a realistic option (think bus driver, corner grocery store, fast food worker).
Jonathan Purtle, Doctoral candidate in public health. Works at Drexel's Center for Nonviolence and Social Justice
According to an online test developed by Harvard psychologists, I have a moderate preference toward white people.
I—a liberal white male who deeply cares about racial equity—was quicker to assign positive words (e.g., joy, love, peace) to faces of white people and negative words (e.g., awful, failure, hurt) to faces of African Americans. I feel shock, shame, and disgust. The fact that 27 percent of the 732,881 people who took the test had the same result, while another 27 percent had a "strong preference" toward white people, provides some consolation but not much.
Welcome to the world of implicit bias research—an emerging field that is illuminating how real and pervasive discrimination is. The gist of implicit bias is this: we have opinions that lie beneath our consciousness, beyond our control, and that influence our decision-making process. We (inaccurately) ascribe traits to an individual on the basis of the social group we associate them with. Our decisions are often biased because they are based on these implicit associations, not evidence.
Implicit bias is a relatively new field of study, with many seminal works published in the 1990s. Project Implicit—founded in 1998 by scientists at the University of Washington, the University of Virginia, and Harvard—serves as a clearinghouse for implicit bias research and allows visitors to take various Implicit Association Tests (IATs). In addition to the race version described above, the tests can identify biases according to a variety of characteristics including: weight, ethnicity, skin tone, gender, sexuality, disability, religion, and gender. They work by assessing subconscious responses—measuring, for example, how much longer it takes you to sort positive and negative words by racial categories. An explanatory video is here.
Regine Metellus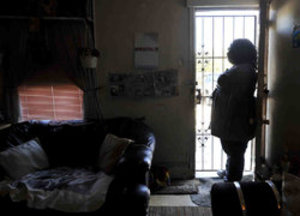 What does your race say about your health – or your health about your race?
Quite a bit. In the coming weeks and months, contributors to The Public's Health from diverse backgrounds and different communities will be exploring the interconnections between the two, and more generally the lived meaning of race for Philadelphians. The idea for this occasional series of posts grew, frankly, out of the outrageous recent cover story in Philadelphia Magazine, "Being White in Philly," a misguided attempt to start a conversation about race in Philadelphia.
We kick off a different kind of conversation today with the following piece from Regine Metellus, senior vice president and chief operating officer for The Urban League of Philadelphia.
– Michael Yudell

Later posts in the series:

Last month, the National Urban League released its annual State of Black America report. The report quantifies the difference between being Black in America and being white in America by focusing on five areas that speak to one's quality of life: economics, health, education, social justice and civic engagement. It takes all of the narratives, explanations and theories about race relations and disparities between the races and boils them down to a simple equality index.
Jonathan Purtle, Doctoral candidate in public health. Works at Drexel's Center for Nonviolence and Social Justice
I just got back from 10 days in France. Like John Travolta in Pulp Fiction, I was struck by all the little differences in Europe—how the toilets work, the way roads are designed, and the size of a meal. Wherever I went, the portion sizes seemed much smaller than what I was accustomed to in Philadelphia.
While visiting the École des Hautes Études En Santé (French School of Public Health) in the city of Rennes, I actually met a researcher who had empirically investigated my observation—he had walked around Philadelphia and gone to restaurants, not to eat, but to weigh the content of the food he was served. His efforts contributed to an interesting study, published a decade ago in the journal Psychological Science, which explored whether portion sizes are indeed larger in Philly than in Paris.
First, the researchers compared the weight of identical meals (e.g., pizza, chicken sandwich) at comparable restaurants in the two cities. On average, they found that portions were 25 percent larger in Philadelphia than in Paris. (Their data suggest that the Royale with Cheese in Paris was actually the same size as a Quarter Pounder in Philly, but a "medium" fries was 72 percent bigger).
To obtain a more macro-level perspective of the food ecologies of the two cities, the researchers also systematically reviewed the Zagat guides for Paris and Philadelphia with an eye toward mentions of portion size. They found that the reviews of Philadelphia restaurants were significantly more likely to mention portion size. And these comments were more likely to reference large portion sizes in Philadelphia than they were in Paris (88 percent vs 52 percent). While no Zagat reviews for Paris restaurants mentioned all-you-can eat buffets, 18 did for Philadelphia restaurants.
Janet Golden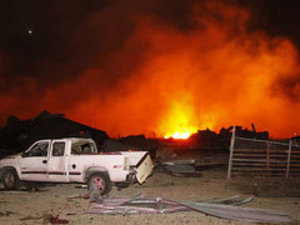 The horrifying explosion at a fertilizer plant in West, Texas is a painful reminder that workplace safety is a crucial part of public health. As former U.S. Labor Secretary Hilda Solis noted in a Memorial Day speech in 2012 "Every day in America, 12 people go to work and never come home. Every year in America, nearly 4 million people suffer a workplace injury from which some may never recover. These are preventable tragedies that disable our workers, devastate our families, and damage our economy."
In 1911, a fire at the Triangle Waist Factory in New York City, took the lives of 146 people in a mere 18 minutes, a horrific tragedy that is documented in news reports, survivor interviews, photos and documents compiled by Cornell University.. The victims suffocated or burned inside or jumped to their deaths to escape the flames. "They hit the pavement like rain" recalled a fire chief. In the wake of this tragedy, New York State created a Factory Investigating Commission. The owners of the factory were charged in criminal court. The full transcript of the trial is here. But rather than read it, why not listen to poet Robert Pinsky read his moving poem about the fire, "Shirt."
States enacted factory inspection laws before and after the Triangle Fire, although safety enforcement was not always rigorous and small workplaces often escaped from regulation or avoided inspection. Widespread federal oversight of workplaces did not begin until 1971, with the creation of the Labor Department's Occupational Health and Safety Administration (OSHA) following passage of the Occupational Safety and Health Act of 1970.
Workplace safety measures are attacked by critics of the "Nanny State," who assert that the federal government is trying to legislate private behavior. They point at warning labels on tools and decry the government effort to disseminate what they view as common sense. Businesses facing regulation claim that OSHA rules don't make workplaces safer and merely drive up costs for consumers.
Michael Yudell, Associate Professor, Drexel University School of Public Health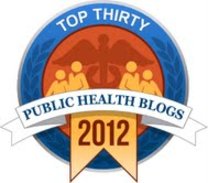 What interests you: Disease sleuthing? Global bioethics? Protecting the food supply? Protecting yourself when you travel?
A new ranking of the top 30 public health blogs places The Public's Health at No. 14. The complete list is below. Lots of interesting stuff.
And if you want to go beyond reading about public health, join us at 6 p.m. Friday for "Blogging and Beer: Public Health in Philadelphia." Also with us will be our editor at the Inquirer, public health writer Don Sapatkin, and some of our regular contributors. There is no cover charge for what we hope will be a lively discussion at Rembrandt's Restaurant in Fairmount, one of several health offerings at the Philadelphia Science Festival that we mentioned last week.

Best Public Health Blogs
1. The CDC Public Health Blogs are the primary blogs of the Centers for Disease Control and Prevention. The CDC blog serves the same purpose as the organization, to help keep people safe by educating them on potential risks and risk management not only to do with disease, but many other issues related to public health.
Highlight: Special Needs and Tornados, a Joplin Story