Nan Feyler, JD, MPH, chief of staff for the Philadelphia Department of Public Health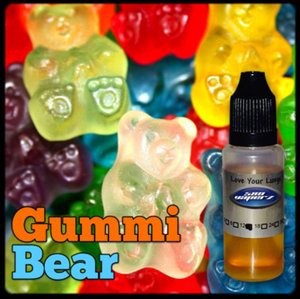 Here's a quick quiz: what do the following have in common?: Pink Bubble Gum, Peanut Butter Cup, Strawberry Shortcake, Gummi Bear, Mountain Dew Burst and Banana Split Dreams? Are they (A) an assortment of candy, gum and soda given out at children's birthday parties; (B) names of soaps, shampoos and body creams used by pre-teens; or (C) flavors of liquid nicotine used in the reusable types of e-cigarettes?

If you guessed (C) you are correct. These are flavors of liquid nicotine, sometimes called e-liquid or e-juice, which is heated to create a vapor. The e-cigarette user (a.k.a. "vaper") inhales a blend of water vapor and nicotine mixed with flavorings and other chemical additives. Liquid nicotine is sold legally in stores and online in hundreds of flavors and a range of nicotine concentrations, including very high potency in containers of various sizes.

Discussion of e-cigarettes naturally focuses on the effects of inhaling the vapor. But liquid nicotine can be harmful to the nervous system when accidentally ingested or absorbed through the skin. It can cause other harmful effects as well, including rapid heartbeat, elevated blood pressure, vomiting, abdominal cramping, dizziness and confusion. This concentrated liquid is significantly toxic even in very small doses, particularly for children. At higher doses it can cause seizures and death.
Janet Golden, PhD, Professor of history, Rutgers University-Camden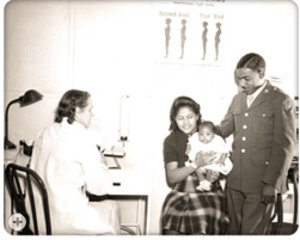 In 1943, the United States government began paying for medical, nursing, and hospital maternity and infant care provided to the wives of enlisted men in the lowest four military pay grades. The Emergency Maternity and Infant Care Act, known as EMIC, funded the care of about 1-1/2 million women and infants from 1943 to 1949. Although opponents questioned whether EMIC was a dangerous form of "socialized medicine," patriotism—and the fact that this was presented as an emergency measure—overrode their opposition. There was widespread legislative support.

EMIC answered a demonstrated need. After the attack on Pearl Harbor and the United States' entrance into World War II, the size of the military expanded rapidly. Over 16 million Americans saw service during the war. The wives of soldiers and sailors moved with them to military bases and lived far from home and family on low pay. Men in grade 7, for example, the lowest pay grade, earned only $50 a month, although base pay increased annually. Lacking the means to pay for medical care during and after their pregnancies or to cover the costs when their babies fell ill and needed services, families turned to state programs supported by the Social Security Administration and to local charities, but these did not underwrite the full costs of charitable care.

EMIC was the answer. Created and run by the United States Children's Bureau, the program sent funds to the states to pay physicians and hospitals for the services provided. Reimbursement for complete maternity services—at least five prenatal visits, delivery, care of the newborn, and postpartum examinations—ranged from $35 to a maximum of $50 depending on the state reimbursement rate. Cesaerean deliveries were paid at the same rate and there were no co-pays for any EMIC-supported services! Hospital stays—a minimum of 10 days after delivery—averaged $5.38 per day in 1944 and rose to $6.58 by 1946, again with variations by state. When the figures were tallied at the close of the program, families' cost for maternity care (including doctor and hospital) averaged $92.49.
Phoebe Jones, a Master of Public Health student at Drexel University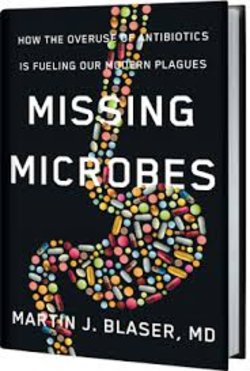 Just in case you were looking to add one more item to your list of Ways Humanity Threatens Itself, you'll want to dive right into Martin J. Blaser's Missing Microbes, out this month from Henry Holt and Co. As if it were not enough that overuse of antibiotics increases resistance to potentially deadly pathogens, Blaser gives us a new reason to worry: the destruction of helpful microbes that have been living inside humans for 100,000-plus years. By forming a part of the fragile ecosystem that allows our bodies to function smoothly, these microorganisms may be more critical than experts once thought.

Blaser argues that today's medical practices—particularly the overuse of antibiotics and Cesarean sections—are destroying the "microbiome,"the set of living microorganisms, including bacteria, within us that fosters human health.

Why should we care?
Jean C. Whelan, PhD, RN
For more than a century, nurses have served as the cornerstone of public health efforts in this country. Most Americans at some point in their lives have had contact with a public health nurse. It's hard to live for very long without meeting one. Remember the school nurse who made sure your vaccinations were up to date and bandaged the cuts and bruises you suffered during recess? She was a public health nurse. Have you or a member of your family ever needed the services of a visiting nurse to care for someone at home? She—and it was almost always a woman—was a public health nurse, too.
Public health nursing traces its roots back to the late 19th century, when huge numbers of immigrants came to America seeking a better life but failed to find an environment conducive to healthy living. Nurse Lilian Wald receives the main credit for establishing public health nursing. Wald was inspired by a visit to the lower east side of New York City, where she witnessed residents living in incredible poverty and unhealthy conditions. She reasoned that those in ill health possessed limited chances to achieve their full potential -- and believed that nursing offered a means of improving the lot of the poor. Wald opened the Henry Street Settlement House, which quickly became a major center of health care services for those without access to care. Henry Street nurses visited the sick in their homes, identified health hazards in the community, staffed clinics and schools, advocated for better housing conditions and worked in a multitude of other jobs that promoted the health of the community in general.
Wald's efforts were impressive. Yet she was not the first to organize public health nurses. Other large cities also set up public health/visiting nurse agencies similar to Henry Street. These agencies, often the only heath care services available to member of impoverished neighborhoods, employed public health nurses eager to take on the job of providing health care services to those unable to afford care. In 1886, a group of benevolent Philadelphian women established the District Nurse Society, later renamed the Philadelphia Visiting Nurse Service. The Visiting Nurse Service delivered care to those unable to afford or access health care services. Much of the early work of the Philadelphia Visiting Nurse Service revolved around maternal and infant services, with nurses assisting at home births and delivering follow up care after delivery. They also provided a variety of other services including care of the sick, clinic and school health work, and maintenance and promotion of health in community settings. For many, public health nurses were the connecting link to the health-care system, a position that public health nurses still hold today.
Karen Pollack and Bette Begleiter, Maternity Care Coalition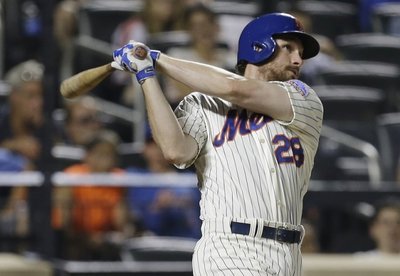 Last week the blogosphere was set on fire when former NFL quarterback and current WFAN commentator Boomer Esiason commented on the paternity leave of New York Mets' second baseman Daniel Murphy, who missed two games, including opening day, to be with his wife while she delivered their baby. "Quite frankly," Esiason said, "I would've said, 'C-section before the season starts. I need to be at opening day.'"
The response was quick and harsh, with much of the attention focused on the rights of any father, including a major league baseball player, to take time off to be with his family during the birth of a baby. Unfortunately, less attention has focused on the suggestion that it was okay for a woman to have a voluntary Cesarean delivery, scheduled for convenience. This is an important part of the conversation – research shows that early deliveries pose serious risks for both mother and baby.
An early elective delivery is a birth that takes place before the 39th week of pregnancy without a medical reason. Even for deliveries during the 37th and 38th weeks, healthcare providers are very careful to balance any risks of bringing the pregnancy to term against the risks of an early delivery. The last weeks can be very, very challenging. But they are critical for a baby's development Parents who would do anything for their child, including spending thousands of dollars on the right toys to stimulate her growing brain and demanding that family members never smoke around their baby, often have no idea that when they (or a sports commentator) push for an early scheduled C-section, the decision could seriously impact the development of the child's brain, lungs, and liver.
Jonathan Purtle, MPH, Doctoral candidate and Research Associate, Center for Nonviolence and Social Justice, Drexel University
Why do we die? The question is existential, scientific, and spiritual at the very least. It's also bureaucratic. Like voter registration cards and driver's licenses, death certificates relegate the cause of our physical demise to a discrete category that becomes a single data point in a sea of statistical information. And they are vitally important to the public's health.
In "Final Forms," an excellent article in the April 7 issue of The New Yorker, Kathryn Schulz tells the story of the death certificate: its history, its public health significance, its shortcomings.
Schulz traces the origins of the modern death certificate back to 1512. In London, Bills of Mortality were first issued to track the number of people who died from the plague, in addition to the number succumbing to non-plague causes. The Bills included no information about individual decedents, such as their name or what exactly killed them (other than the plague), and were only issued sporadically after the terror of the Black Death subsided. Things changed, however, in 1629 when King James I mandated that the Bills be issued on a regular basis, capture every death, and its cause. Years later, an actuarially-oriented haberdasher named John Gaunt reviewed 20 years worth of Bills and teased out 81 distinct causes of death across the four categories: chronic diseases, epidemic disease, conditions that killed children, and injuries.
Beverly Haberle, executive director, The Council of Southeast Pennsylvania, an addiction prevention and recovery organization
Dramatic increases in overdose rates now terrorize rural and suburban neighborhoods. Inner cities have long dealt with the quiet desperations of addiction, but now these new communities also are overrun. This clashes with our stereotypes of misuse and addiction.
My point isn't to criticize very real and merited terror over prescription drug and heroin epidemics. It is to ask: what can we learn from this about our attitudes toward addiction and those who suffer from it? Specifically:
Why are physicians inadequately prepared for medicating pain and screening for addiction? While pain and addiction are widespread, causing extraordinary human, health and economic harm, formal physician training short-shrifts both. Yet primary care and hospital emergency department physicians may have the most influence and leverage to initiate interventions. We need that influence and leverage to reach most of 1 in 7 Americans suffering from addiction. Another third engage in such risky substance use that contact with health care providers or law enforcement may result.
Given rising public concern as fatal drug overdoses have more than tripled since 1990, why is there such policymaker resistance in Pennsylvania to making naloxone more available? In the hands of first responders, clinics and even families, this safe, easy-to-administer drug (brand name Narcan) can prevent drug and alcohol poisoning (that's what overdose is) from killing. There is similar Pennsylvania resistance to allowing "good Samaritans" to call for medical help without fear of being investigated themselves. To see how much the inaction in Pennsylvania contrasts with progress in New Jersey, explore the Law Atlas, a compilation of laws affecting public health, including Good Samaritans and legal issues surrounding naloxone for overdose prevention. public health laws . Yet New Jersey has a lower drug overdose mortality rate than Pennsylvania (see page 12 for state-by-state comparisons).
Why isn't there more concern about what happens to overdose victims who survive and need to overcome stigma and discrimination, e.g., housing, employment, that create barriers to long-term recovery?
There is a common thread through all three questions: despite scientific certainty that addiction is a chronic disease, perhaps best compared to diabetes, 19th and 20th century imagery of immorality and criminality, of dissolute drunks and shooting galleries, still hold sway. The powerful, disparaging mindset that addiction is behavioral, that "addicts" should resist or simply throw off the shackles of the disease still dominates otherwise modern minds. This keeps us from acting compassionately and decisively.
Michael Yudell, PhD, MPH, Associate Professor, Drexel University School of Public Health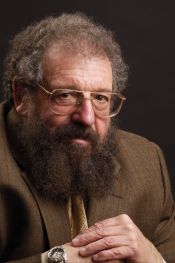 There are few issues in the public sector today that affect us all in the way that industrial animal agriculture does. We all eat, and almost all of the food we consume is produced by this system. Not only aren't most of us aware of the nature of the system that provides us with our food sources (for most Americans, it is as if food appears magically on our plates every day), but most of us certainly aren't aware of the impact that the system has on the public's health. From the pesticides that impact us and our environment, to the concentrated animal feeding operations (CAFO) that house many of the animals we eat, to the overuse of antibiotics throughout agriculture, our health and environment is ever at risk.
On Tuesday, renowned philosopher and ethicist Dr. Bernard Rollin from Colorado State University will be giving a lecture at the Academy of Natural Sciences on the history, ethics and public health impact of industrial animal agriculture. Dr. Rollin's free public lecture, which begins at 6 p.m., is entitled "This Ain't Agriculture: How Industrial Agriculture Hurts Animals and the Public's Health." The talk will examine the impact of industrial animal agriculture on animals, humans, and the environment, and proposes ways to improve this system and make it more sustainable. The event is co-sponsored by the Program for Public Health Ethics & History at the Drexel University School of Public Health (I am director of this program), the Center for Science, Technology and Society at Drexel, and the Academy of Natural Sciences.
Dr. Rollin is an expert in this area and has worked closely with both government and corporate interests with the goal of improving the current agricultural system. His 1982 book, Animal Rights and Human Morality, now in its third edition, is a classic in the field, and he has authored over 500 papers and 17 books, the most recent of which is the autobiographical Putting the Horse Before Descartes: My Life's Work on Behalf of Animals. Most recently, he served on the Pew National Commission on Industrial Farm Animal Production, which in 2008 released a series of landmark reports on the public health, environmental, social and animal welfare issues implicated in industrial animal agriculture.