To paraphrase the old chant:
Is that a college basketball venue?
Yes, that's a college basketball venue.
Or so the NCAA would like us to believe.
For the next few days, Cowboys Stadium in Arlington, Texas is hosting the NCAA tournament's South Regional.
It looks garish enough during football games. As for what it will look like during basketball games...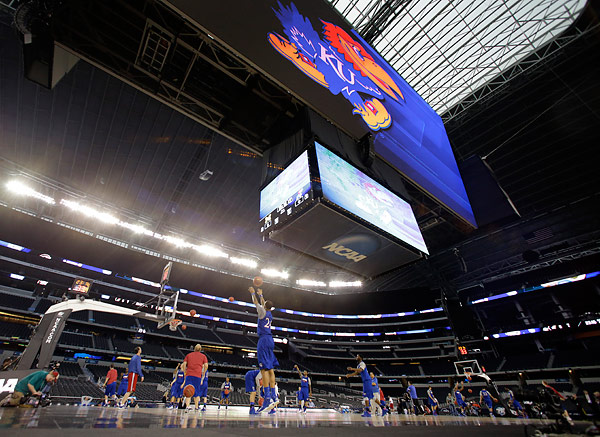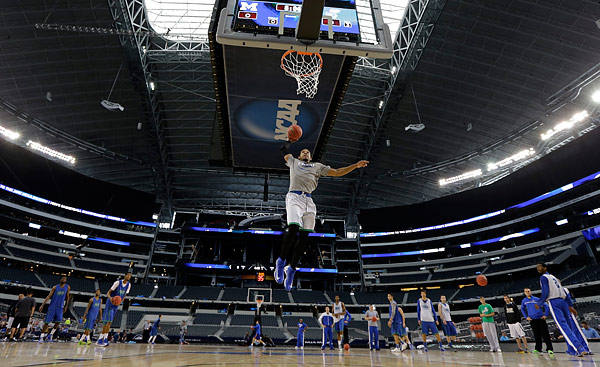 I know Cowboys Stadium is going to host the Final Four next year, and I know the NCAA makes a fortune off ticket sales from NCAA tournament games in football stadiums. Especially when the floor is laid out parallel with the gridiron, as is the case this week.
But come on. We're better than this.
Right?
Photos via the Associated Press.