Game 18: Kansas 84, Temple 52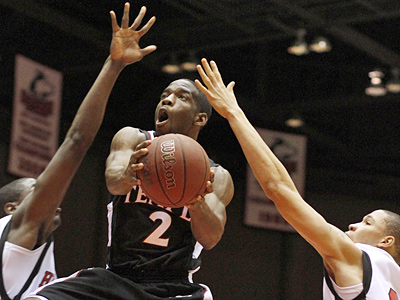 The Owls welcome the No. 1-ranked Jayhawks to the sold-out Liacouras Center.
Game 18: Kansas 84, Temple 52
Okay, so it's not quite the same today. The game is north of Market Street instead of south, and the snow is mostly gone. But KU lost to Villanova back in 2005, and by the end of that January the Eagles were headed to the Super Bowl.
I talked to Joe Lunardi before Princeton-St. Joe's tipped off, and he told me he thinks Temple has a shot today. Listen to the interview in the player below, and tell me what you think as we chat live from courtside at Liacouras.