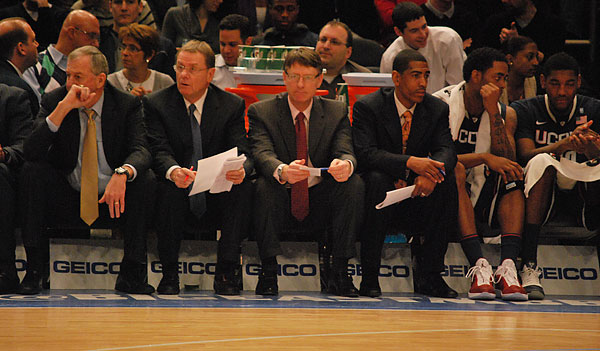 Glen Miller on Connecticut's bench during the Big East Tournament, along with Huskies assistant coach George Blaney and head coach Jim Calhoun. (Jonathan Tannenwald/Philly.com)
Here's a little something for all the Penn fans who will spend this Selection Sunday buried under the covers with their blinds drawn and their televisions off.
If you watched the Big East Tournament, you probably saw a familiar face on Connecticut's bench. As the Huskies made an epic five-game run to the title, former Penn coach Glen Miller was right in the middle of the action.