Archive: June, 2012
Jonathan Tannenwald, Philly.com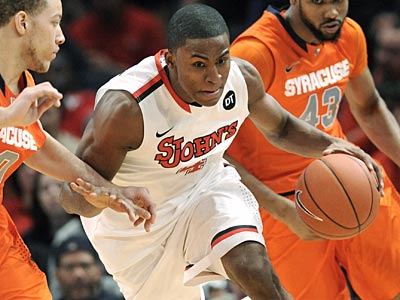 Three years ago, I took it upon myself to step over the line that divides college basketball from the pros, and wrote a post criticizing the 76ers' first-round selection in the 2009 NBA Draft.
"I was under the impression that the Sixers needed point guard help right now," I said at the time, and it was true. "If [the player the 76ers drafted] turns out to be as good as Deron Williams, that will be great... But if it was up to me, I would have chosen a more proven commodity."
And I concluded: "Perhaps [the player] will turn out to be a star, and he'll become the kind of leader the 76ers envision."
Jonathan Tannenwald, Philly.com
The Ivy League announced its slate of football games that will be nationally televised this coming fall on Thursday morning. Penn will be featured three times.
A total of seven Ancient Eight conference contests will air on the NBC Sports Network, and one non-conference game will air on CBS Sports Network.
NBC has not yet named its game announcers, but it has named its studio team: host Liam McHugh and analysts Doug Flutie and Hines Ward.