Archive: April, 2012
Jonathan Tannenwald, Philly.com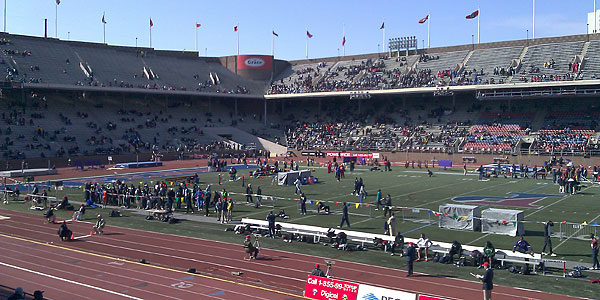 (Jonathan Tannenwald/Philly.com)
It's USA vs the World day here at Franklin Field, which means the stands will be packed to see some of the world's best runners.
Jonathan Tannenwald, Philly.com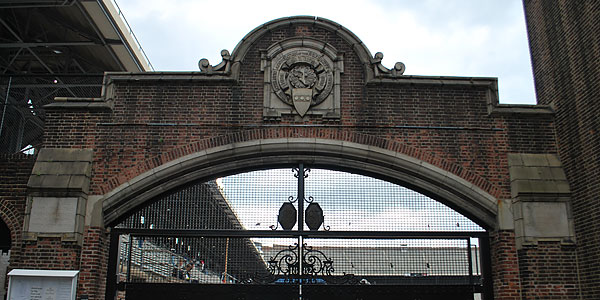 (Jonathan Tannenwald/Philly.com)
After the college women and high school girls took the spotlight yesterday, today the college men and high school boys will be on center stage.
Jonathan Tannenwald, Philly.com
Sheila Reid finally has her Penn Relays watch. Villanova's anchor leg in the college women's distance medley relay talks about what it took to lead the Wildcats to the Championship of America at the 2012 Penn Relays.
(Video by Joe Juliano/The Philadelphia Inquirer)
Jonathan Tannenwald, Philly.com
Joe Juliano and I got together for a quick chat Thursday afternoon to look at some of the major storylines for local college teams at the Penn Relays.
We discussed whether Villanova's Sheila Reid can finally add a Championship of America to her long résumé of success; whether Villanova's men can repeate as Distance Medley Relay champions; and how far Penn high jumper Maalik Reynolds, last year's Championship of America winner, can take his blossoming talents.
Jonathan Tannenwald, Philly.com
In past years, Ryann Krais and Leah Nugent made names for themselves in the high school girls competitions at the Penn Relays. This year, both runners are back to compete at the college level.
Krais won the 400-meter hurdles Championship of America four years ago when at Methacton High School. She originally went to UCLA for college, then transferred to Kansas State after her sophomore year. That move proved a success, as Krais won the 2011 NCAA heptathlon championship.
Nugent followed in Krais' footsteps as a high schooler, winning the 400m hurdles Championship of America in 2010 as a senior at Abington. Now she's at Virginia Tech.
Jonathan Tannenwald, Philly.com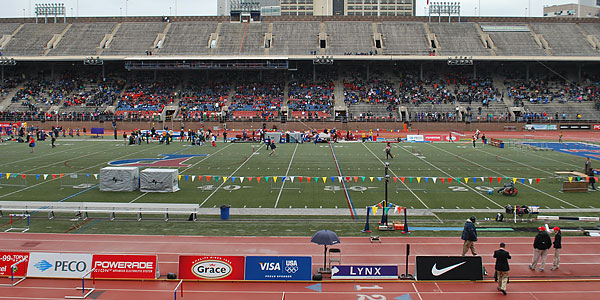 (Jonathan Tannenwald/Philly.com)
This time of year is always one of the most crowded on the Philadelphia sports calendar. With the NFL Draft, the Stanley Cup playoffs and the Phillies all in full swing, lots of other events are pushed to the back burner.
Jonathan Tannenwald, Philly.com
USA Track and Field announced some of the big names who will be coming to Franklin Field this weekend for USA vs. the World at the Penn Relays.
Although the sport's two biggest names - Jamaicans Usain Bolt and Asafa Powell - won't be here, there will be quite a few other people you've heard of.
On the men's side, the United States squad in the 4x100-meter relay will include Walter Dix, Angelo Taylor and Justin Gatlin.
Jonathan Tannenwald, Philly.com
When the news broke Wednesday afternoon that Pat Summitt was stepping aside from her duties as head women's basketball coach at Tennessee, my mind flashed back to the one time in my life that I met her.
Five years ago, I traveled to Knoxville for former Inquirer writer Mel Greenberg's induction into the Women's Basketball Hall of Fame. The day I arrived in town, Summitt hosted a welcoming party at her beautiful home on the banks of the Tennessee River.
At one point during the evening, Summitt sat down for a video interview with me and a few other freelance writers who contributed to Mel's blog at the time.