Archive: November, 2012
Jonathan Tannenwald, Philly.com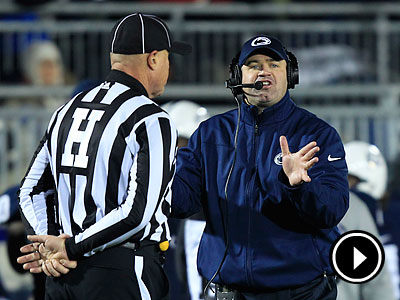 What has Bill O'Brien proven in his first season as Penn State's head coach? Mike Kern of the Daily News offers his view on the Nittany Lions, another wild week of conference realignment and the upcoming BCS title game in a video chat with Cinesport's Noah Coslov.
Jonathan Tannenwald, Philly.com
Do fans want Notre Dame in the BCS title game? If the Irish win at USC this weekend, they might not have a choice. Mike Kern of the Daily News previews all of Saturday's big games in a video chat with CineSport's Noah Coslov.
Jonathan Tannenwald, Philly.com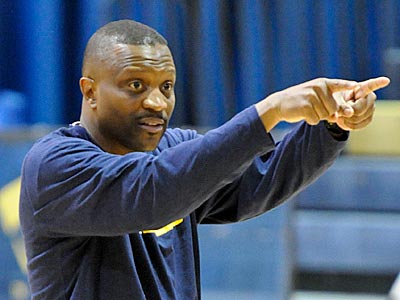 Here are some highlights from the postgame press conferences after Drexel's quite entertaining 61-59 win over Penn at the Palestra on Saturday.
You probably don't have to guess too hard as to which subject got Bruiser Flint the most animated, but I'll give you a little hint. There were 5,608 fans in the house to watch the game. That's more than double the capacity of the Daskalakis Athletic Center.
Drexel coach Bruiser Flint
Jonathan Tannenwald, Philly.com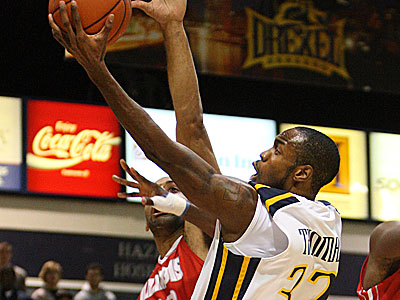 Time: 4:00 p.m.
Venue: The Palestra, Philadelphia, Pa.
Radio: WFIL 560-AM
After a one-year hiatus, the Battle of 33rd Street is back. Follow along below for live game updates throughout the afternoon.
If you're on a mobile device, click here.
Jonathan Tannenwald, Philly.com
Ahead of Saturday's Penn-Drexel game at the Palestra, the two schools' athletic departments got together with a few filmmakers in the DAC Pack to put together a promotional video. The result is quite entertaining: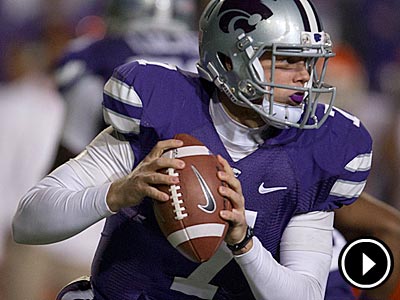 Video: Can QB Collin Klein win the Heisman if he misses Saturday's game vs. TCU? Who has the advantage in Penn St. vs. Nebraska? CineSport's Noah Coslov & the Daily News' Mike Kern discuss.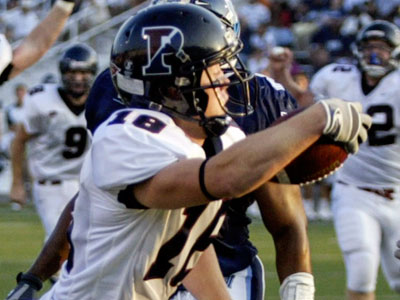 Follow along as the Inquirer's Kate Harman provides updates and commentary from Princeton Stadium as Penn and Princeton face off in college football action. Kickoff is set for 1 p.m. Saturday.
On a mobile device? Click HERE to join the chat.
Jonathan Tannenwald, Philly.com
Thanks to the National Hockey League's continuing lockout, the Harvard-Saint Joseph's game on November 20 at Hagan Arena has been picked up by NBC Sports Network. The start time of the game has also been moved back half an hour to 8:00 p.m. Eastern.
NBCSN had originally been scheduled to show a hockey game in that timeslot.
St. Joe's also announced that the December 31 game at Drexel and the February 13 home game agaisnt Richmond will air on The Comcast Network. The Hawks will now have 15 games televised this season.