Archive: November, 2011
Jonathan Tannenwald, Philly.com
Here's a little something from our partners at Cinesport. Noah Coslov - who you may know from his work calling Atlantic 10 games on local TV broadcasts - chats with PrepStars' Rob Harrington about two of Villanova's signees for the class of 2012, and the state of basketball in Philadelphia.
Jonathan Tannenwald, Philly.com
After Penn's 78-58 loss to Pittsburgh in front of a very pro-Panthers crowd at the Palestra, I asked a few questions of Jerome Allen and Jamie Dixon.
Here, Allen talks about the challenges and benefits of playing a team such as Pitt, and Jamie Dixon talks about Zack Rosen's evolution as a player. Dixon watched Rosen at St. Benedict's a few times, so he knows what he's talking about.
Jonathan Tannenwald, Philly.com
Marc Narducci of the Inquirer and Dick Jerardi of the Daily News recap Penn's 71-65 loss to Wagner at the Palestra. The matchup featured a reunion for Quakers guard Zack Rosen, who played for Seahawks head coach Dan Hurley at St. Benedict's High School.
(Video by Samantha Corrado/Philly.com)
Jonathan Tannenwald, Philly.com
I covered the Penn football game for Sunday's Inquirer, and I also wrote a story for the paper about the unveiling of the Chuck Bednarik statue at Franklin Field.
There were quite a few big names on hand for the occasion. I talked to Bednarik, Dick Vermeil and Ed Rendell. I'm pretty sure that I don't need to tell you what's on their resumés.
Here are some highlights of what they had to say about the unveiling of the statue, and what it means to give Bednarik a permanent place of honor at Franklin Field.
Jonathan Tannenwald, Philly.com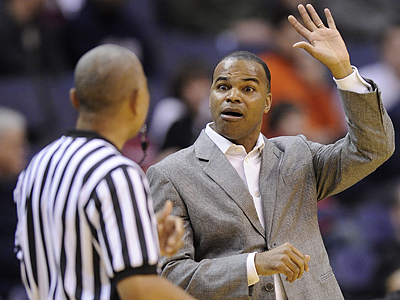 As those of you who saw Sunday's Inquirer know, I spent this past weekend in Boston for the Penn-Harvard football game. The night before the football game, Harvard's men's basketball team played a preseason exhibition against MIT, their neighbors down the subway line in Cambridge.
Even if you don't follow the Ivy League that closely, you may have heard some of the buzz about the Crimson this season. They came within a Princeton buzzer-beater of making the NCAA Tournament for the first time in decades last year, and did so with a roster that did not have any seniors.
Coming into this season, the Crimson were picked atop the Ancient Eight preseason poll for the first time ever this year - my vote included. That only added to the hype that has built up around the Harvard program in recent weeks.