Women's Basketball
Jonathan Tannenwald, Philly.com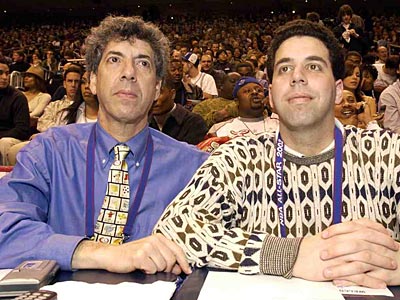 Legendary former Daily News basketball writer Phil Jasner and former Saint Joseph's backcourt standout Marvin O'Connor headline the 2013 Big 5 Hall of Fame class.
In addition to his many years covering the 76ers, Jasner also covered the local college basketball scene for a long time. He passed away in 2010, and it's too bad that he will be inducted posthumously. I'm sure the event will be a celebration of his life and career, though, and I'm also sure his son Andy - a talented writer in his own right - will help lead those celebrations.
Here's more information on O'Connor, Jasner and the rest of the Hall of Fame honorees, by way of the Big 5's media relations office:
Jonathan Tannenwald, Philly.com
When the news broke Wednesday afternoon that Pat Summitt was stepping aside from her duties as head women's basketball coach at Tennessee, my mind flashed back to the one time in my life that I met her.
Five years ago, I traveled to Knoxville for former Inquirer writer Mel Greenberg's induction into the Women's Basketball Hall of Fame. The day I arrived in town, Summitt hosted a welcoming party at her beautiful home on the banks of the Tennessee River.
At one point during the evening, Summitt sat down for a video interview with me and a few other freelance writers who contributed to Mel's blog at the time.
Jonathan Tannenwald, Philly.com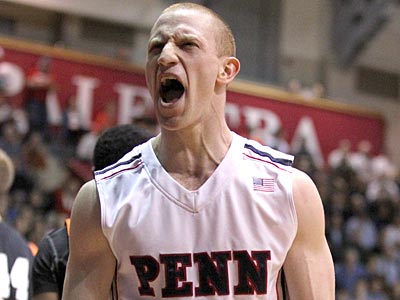 When Zack Rosen got to Penn four years ago, his potential as a program leader became clear almost right away.
But few people, if anyone, could have forseen at that point just how extraordinary Rosen's career on 33rd Street would be.
Rosen never made it to college basketball's version of the promised land, the NCAA Tournament. But he will graduate from Penn with as big an individual honor as any Quakers player can receive: Big 5 Player of the Year.
Jonathan Tannenwald, Philly.com
Since the resident women's basketball blogger left the building last year, there hasn't really been anyone around to cover that side of college hoops on Philly.com. So here's a little something that might stir some interest.
The Connecticut women are going to face Penn State in the second round of the NCAA women's tournament on Sunday in Kingston, R.I. One of the Huskies' top players, Germantown Academy product Caroline Doty, recently put together a spoof music video with her teammates that has gone viral pretty quickly.
Apparently the video has become such a big deal that the Associated Press' correspondent in Connecticut wrote a full-length feature about how it came together. You can read the story here, and watch the video below.
Jonathan Tannenwald, Philly.com
Note:

I originally posted this at the Inquirer's women's basketball blog, Women's Hoops Guru. I don't normally write about the women's game on here, but I do follow it and enjoy it. So I figured it would be nice to cross-post the story here and fill some time before Monday night's Temple-Villanova game. Remember that I'll be live-blogging it, and I invite you to join me for the 7 p.m. tipoff. Until then, enjoy what I think is a pretty interesting story from the local women's basketball scene.
There are 342 teams competing at the Division I level of college basketball this season. Between them, there are a total of three Romanian players.
Naturally, two of them play at schools located four blocks apart.
Jonathan Tannenwald, Philly.com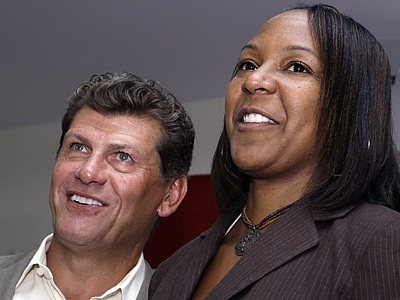 I'd been planning all along to attend the press conference this afternoon at which Temple introduced former Connecticut assistant Tonya Cardoza as its new head women's basketball coach.
I figured there would be a decent crowd from the media, given the lack of anything else going on in the city today, and that there would be the usual large assortment of Temple coaches and administrators.
But I did not expect at all to see Cardoza's old boss, Geno Auriemma, standing about three feet from the main door into the Fox Gittis Room at the Liacouras Center.