Temple
Jonathan Tannenwald, Philly.com
Georgetown at Villanova
Time: 7:00 p.m. EST
Venue: The Wells Fargo Center, Philadelphia, Pa.
TV/Radio: ESPN2 (Mike Patrick and LaPhonso Ellis)/WHAT 1340-AM
Temple at Fordham
Jonathan Tannenwald, Philly.com
So here we are in mid-February, and the pressure is really starting to build on local teams hoping to make the NCAA Tournament.
Right now, the city has three candidates: La Salle, Temple and Villanova. They've all had roller-coaster seasons, and there are lots of twists and turns yet to come.
We could end up with all three in the Big Dance, and we could end up with none. Anything's possible.
Jonathan Tannenwald, Philly.com
After Temple rallied past Penn for a 76-69 at the Liacouras Center, I got together with the Inquirer's Keith Pompey to discuss some highlights from the game. We also talked about what each team can take from the night as they head into conference play for the rest of the season.
Jonathan Tannenwald, Philly.com
Time: 7:00 p.m. EST
Venue: The Liacouras Center, Philadelphia, Pa.
Radio: WPHT 1210-AM
If you're on a mobile device, click here.
Jonathan Tannenwald, Philly.com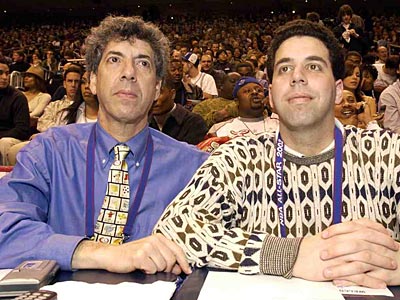 Legendary former Daily News basketball writer Phil Jasner and former Saint Joseph's backcourt standout Marvin O'Connor headline the 2013 Big 5 Hall of Fame class.
In addition to his many years covering the 76ers, Jasner also covered the local college basketball scene for a long time. He passed away in 2010, and it's too bad that he will be inducted posthumously. I'm sure the event will be a celebration of his life and career, though, and I'm also sure his son Andy - a talented writer in his own right - will help lead those celebrations.
Here's more information on O'Connor, Jasner and the rest of the Hall of Fame honorees, by way of the Big 5's media relations office:
Jonathan Tannenwald, Philly.com
Time: 12:00 p.m. EST
Venue: Madison Square Garden, New York, N.Y.
TV/Radio: ESPN2 (Bob Wischusen and Doris Burke)/WIP 610-AM (Harry Donahue and John Baum)
NEW YORK - For as poorly as Temple has played of late, this is the kind of game fans salivate over when the schedule comes out in late summer.
It's always fun come to Madison Square Garden on a Saturday in the heart of the holiday season. Manhattan is forever swarming with people, but it's even more so at this time of year. The Macy's across Seventh Avenue might have as many people in it this afternoon as the self-proclaimed World's Most Famous Arena.
Jonathan Tannenwald, Philly.com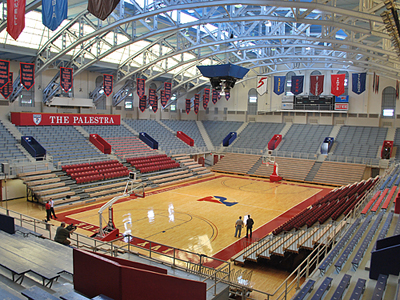 UPDATE: When I originally wrote this post Tuesday morning, I did not mean it to be entirely serious. It was just an idea to kick around.
But now ESPN.com's Andy Katz is reporting that the Atlantic 10 is in fact open to welcoming the Big East's Catholic contingent. As such, this idea becomes a lot more real, with the possibility of a 21-team league once Temple and Charlotte leave the A-10. I've added another potential division alignment to reflect the news.
---
Jonathan Tannenwald, Philly.com
Temple at Villanova
Time: 9:00 p.m.
Venue: The Pavilion, Villanova, Pa.
TV/Radio: ESPN2/WPHT 1210-AM (Temple)/WIP 610-AM (Villanova)
Penn State vs. La Salle