Penn State
Jonathan Tannenwald, Philly.com
ESPN released the pairings for next season's ACC-Big Ten Challenge, and the series will feature an all-Pennsylvania showdown between Penn State and Pittsburgh.
Pat Chambers' Nittany Lions will visit the Panthers in what should be one of Pitt's first marquee games as a member of the Atlantic Coast Conference. It will be the 145th all-time meeting between the schools, but the first since 2005.
The biggest national games in the series are Indiana at Syracuse, Michigan at Duke and North Carolina at Michigan State.
Jonathan Tannenwald, Philly.com
I did some live-tweeting during the announcement that the state of Pennsylvania is suing the NCAA to overturn the punishments against Penn State imposed from the Jerry Sandusky scandal. Here's a summary of what was said. I've also added a few highlights of reactions from across Twitter.
Jonathan Tannenwald, Philly.com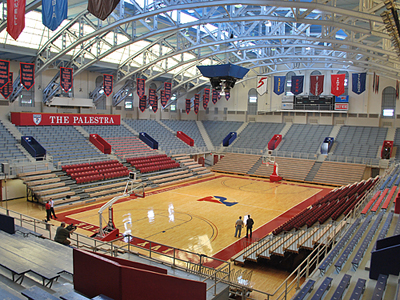 UPDATE: When I originally wrote this post Tuesday morning, I did not mean it to be entirely serious. It was just an idea to kick around.
But now ESPN.com's Andy Katz is reporting that the Atlantic 10 is in fact open to welcoming the Big East's Catholic contingent. As such, this idea becomes a lot more real, with the possibility of a 21-team league once Temple and Charlotte leave the A-10. I've added another potential division alignment to reflect the news.
---
Jonathan Tannenwald, Philly.com
Temple at Villanova
Time: 9:00 p.m.
Venue: The Pavilion, Villanova, Pa.
TV/Radio: ESPN2/WPHT 1210-AM (Temple)/WIP 610-AM (Villanova)
Penn State vs. La Salle
Jonathan Tannenwald, Philly.com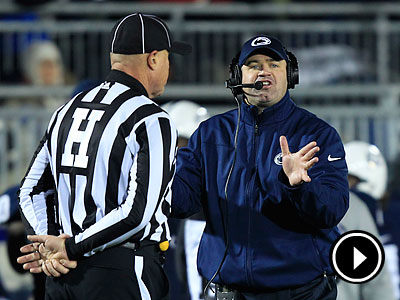 What has Bill O'Brien proven in his first season as Penn State's head coach? Mike Kern of the Daily News offers his view on the Nittany Lions, another wild week of conference realignment and the upcoming BCS title game in a video chat with Cinesport's Noah Coslov.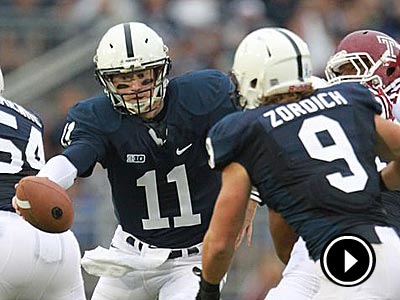 Penn State vs. Ohio State is one of several big games this weekend. CineSport's Brian Clark and the Daily News' Mike Kern discuss this, Temple football and Notre Dame vs. Oklahoma.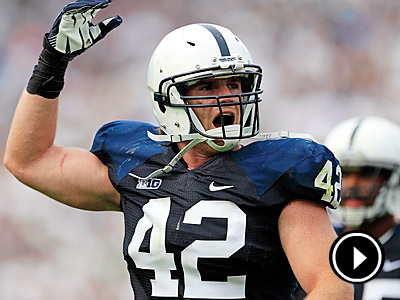 Video: Can the Nittany Lions upset #24 Northwestern on Saturday? Mike Kern previews the matchup and discusses Geno Smith's huge game against Baylor.
Jonathan Tannenwald, Philly.com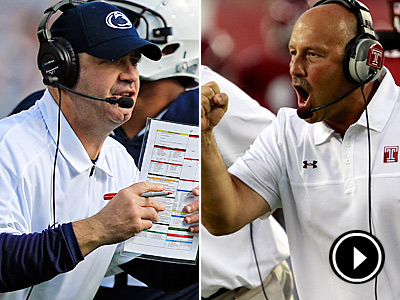 Video: Does Temple have a shot to upset Penn State on Saturday and become relevant? CineSport's Brian Clark and the Daily News' Mike Kern focus on the Owls' lack of depth and passing game.