College HoopsCast
Jonathan Tannenwald, Philly.com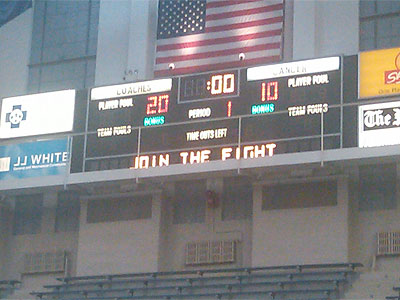 I mentioned over the weekend how cool the first Thursday and Friday of the NCAA Tournament are, and how wild the Selection Show is. But the morning after Selection Sunday has held special significance for me ever since I first started attending the Philadelphia Coaches vs. Cancer March Madness Tip-Off Breakfast.
I don't remember what the first year was that I attended; I just know that I feel like I've gone every year for a while now. And though I know it's poor form to complain about my working hours, I think you can understand when I say it's not always easy to get to the Palestra by 7:30 a.m. after staying up late to coordinate Philly.com's NCAA Tournament presentation.
But I wouldn't miss the event for anything. It symbolizes better than anything else we have how wonderfully tight-knit the Philadelphia college basketball community is.