Jonathan Tannenwald, Philly.com
BRISTOL, Conn. - Every year, ESPN invites a bunch of media types to its headquarters so that they can talk to other media types about things in the media.
Part of the event was dedicated to NFL coverage, another part to college football coverage, and the rest to showing off the big new digital studio facility that the network is building.
(You can probably guess where the money for that comes from.)
Jonathan Tannenwald, Philly.com
Earlier this month, we learned Penn's slate of Ivy League games in the coming season. Now we have the full schedule for the 2013 campaign. Here it is:
Saturday, November 9: vs. Temple
Tuesday, November 12: at Monmouth
Sunday, November 16: vs. Penn State
Friday, November 22: at Iowa
Tuesday, November 26: vs. Niagara
Saturday, November 30: at Lafayette
Wednesday, December 4: at Villanova
Saturday, December 7: vs. Wagner
Sunday, December 22: at Marist
Sunday, December 29: at Rider
Jonathan Tannenwald, Philly.com
The day Big 5 fans have long hoped to see is finally coming.
ESPN is bringing its "College GameDay" show to the Palestra on Saturday, January 18 for the Temple-La Salle game.
That means a two-hour morning show live from 33rd Street: 10 a.m. to 11 a.m. on ESPNU, and 11 a.m. to 12 p.m. on ESPN. The game will tip off at noon on ESPN or ESPN2.
Jonathan Tannenwald, Philly.com
The Penn basketball team is headed to Italy on Thursday for a 10-day trip. Before the Quakers left town, Jerome Allen and some of his players chatted with reporters about expectations for the tour, and how things have gone so far this summer.
Head coach Jerome Allen
Jonathan Tannenwald, Philly.com
We already knew that Temple will host Kent State on November 11, and that La Salle will host Quinnipiac on November 12.
We now know the tip times for those games - and that both games will be on national television.
That's right. Both games will be part of this year's college basketball tip-off marathon on the ESPN family of networks.
Jonathan Tannenwald, Philly.com
La salle's non-conference schedule is out. The highlight is a trip to Madison Square Garden on Saturday, December 7 to face Stony Brook. On the Big 5 front, they'll go to Villanova and Penn and host Temple - though that game could be at the Palestra.
We already knew La Salle will play Saint Joseph's twice, once each at Tom Gola Arena and Hagan Arena. The former of those will be the game that counts in the City Series standings.
All times are TBA except the one listed below.
Jonathan Tannenwald, Philly.com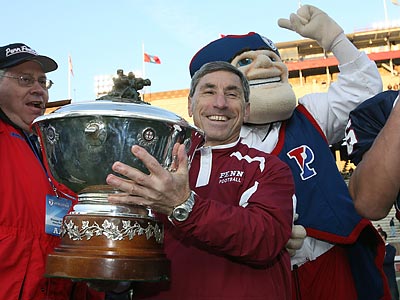 Penn's football team has been picked first in the Ivy League preseason poll, which was released Tuesday morning.
The Quakers are going for their third consecutive outright conference title, and their fourth in five years. The former feat has only been accomplished once (Penn from 1984-86), and the latter has never happened.
It helps to have quarterback Billy Ragone back for another season, as well as running backs Brandon Colavita and Lyle Marsh.
Jonathan Tannenwald, Philly.com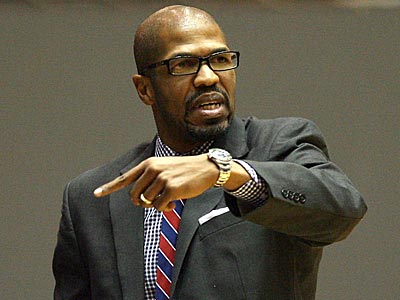 Penn hasn't released it's men's basketball schedule yet, but since Princeton has, we now know the Quakers' conference schedule for the coming season. The biggest news items are these: the Tigers will be paying an early visit to the Palestra to start Ivy League play on January 11, and defending champion Harvard will visit on February 21.
Times haven't been confirmed yet, but if history's any guide we can expect a lot of 7:00 p.m. starts, with a few 6:00 p.m. Saturday tipoffs sprinkled in.
Here's the slate: