Archive: June, 2012
By Toby Zinman
For the Inquirer
Forget Kate and Petruchio. Forget George and Martha. If you want really ferocious marital torment, watch Richard and Corinne quietly, icily go at it in Martin Crimp's The Country, which opened Wednesday night in Tiny Dynamite's elegant production at the Walnut Studio 5.
The Pennsylvania Shakespeare Festival's production of Sweeney Todd, which opened last weekend, ripples with meaty ideas, but they are too often ground into bad meatpies by an erratic, muddy sound design.
Dennis Razze, the festival's associate artistic director and also the theater department chairman at DeSales University, site of the festival, has given this Stephen Sondheim musical a fresh vision. Under his direction, we're always aware that the tale is told by actors, as Sondheim intended.
They move metal staircases around the stage so that others can get from one level to another on Steve TenEyck's two-tiered, minimal set. They cover the rear of the stage with what looks like an old white sheet in order to change to a new scene, just as they would have centuries back, when traveling shows played in open air.
Except for the maddening sound, it would work wonderfully, as the tale of Sweeney Todd: The Demon Barber of Fleet Street unfolds. William Michals, with long blond ponytail and a powerful, cutting voice, is a stirring Sweeney, the barber who seeks revenge and takes it with his razor on his customers' throats. Lit from below so his eyes glow with fierce passion, Michals uses the play's built-in melodrama to good effect.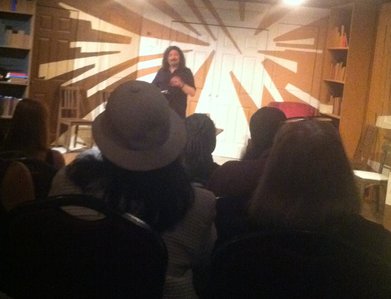 By Howard Shapiro
INQUIRER STAFF WRITER
Dambra Sabato, the host of an offbeat series called "Monday Night Monologues" that opened Monday in Center City, makes the point that actors are the only people who have to audition for just about every job they ever do. So "an actor's audition monologue is arguably his best work," he says — arguably being the key word here.
"Yet," he goes on, "these actors' aces never get played before an audience."
By Toby Zinman
For the Inquirer
SoHo Rep's production of Chekhov's masterwork is a soul-satisfying Uncle Vanya.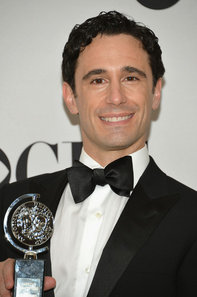 By Howard Shapiro
Inquirer Staff Writer
By Howard Shapiro
INQUIRER STAFF WRITER
A hint of sleaziness hangs over Muriel Resnik's Any Wednesday, a sugar-daddy escapade and her only Broadway play and a highly successful one, running for two years in the mid-'60s. It's written to be appealingly scrubby-faced sitting-room comedy, although the living room is in the apartment of a guy's mistress.
Any Wednesday, which is being given an excellent production that opened Saturday at Montgomery Theatre in Souderton, came after the film The Apartment, which later became the musical Promises, Promises; all three deal with the same subject: mistresses. I had the same questions as I sat in an audience of Any Wednesday this past weekend that occurred to me on Broadway a few years back, when Promises, Promises was revived.
Were extra-marital affairs really all the rage in the '60s? Does no one ever get hurt in these plots?
By Toby Zinman
For the Inquirer
By Howard Shapiro
INQUIRER STAFF WRITER
The new musical revue With a Song in My Heart actually has more than 25 of them — more than 40 if you count the two medleys that open its two halves. It's a pastiche of songs that feels like cruise ship after-dinner entertainment: loosely defined, corny and cute and smiley all the way.
Here, though, it's performed in Society Hill Playhouse's Red Room and not on the sea — although a show about a cruise, Cole Porter's Anything Goes, lends some of its best songs to the second half along with pieces from Irving Berlin's Annie Get Your Gun and a tribute to old operettas. (Sigmund Romberg, anyone?)