Archive: March, 2012
By Howard Shapiro
INQUIRER STAFF WRITER
The rich stories involving a golem — a fictional Jewish guardian imbued with the dangerous power to protect at all costs — make perfect sense in the scope of Jewish history. A golem is like a security blanket, but much more scary: It provides comfort but also must fight oppression.
The most famous golem story — they are all tales, with golem springing from an ancient Hebrew word that means a shapeless form — is set in 16th-century Prague. In the world-premiere play called The Golem, which Ego Po Classic Theater opened Thursday night with a track-record cast and an unwavering sincerity — there's a neat twist.
By Howard Shapiro
INQUIRER STAFF WRITER
In Mount Holly, the 10-person audience sits around a séance table. In Society Hill, folks with beers and slices of pizza look on at dinnertime as little one-acts unfold.
By Toby Zinman
For the Inquirer
By Howard Shapiro
INQUIRER STAFF WRITER
Romeo and Juliet, if timeless, is not actually a tale as old as time. You can trace it back pretty far, though, to a 1476 Italian story and through several evolutions until Shakespeare grabbed it for his stage play around 1595.
That version sticks today — arguably the most popular and well-known love story in the world. As tragic characters and star-crossed lovers, Romeo and Juliet themselves continued to evolve, with their greatest contemporary impact as West Side Story's Tony and Maria.
By Toby Zinman
For the Inquirer
Bruce Graham's fine new play, The Outgoing Tide, at the Philadelphia Theatre Company, is deeply moving and surprisingly funny, a straight-talking, unpretentious meditation on Alzheimer's and end-of-life suffering: "Quality of life. Kiss my ass."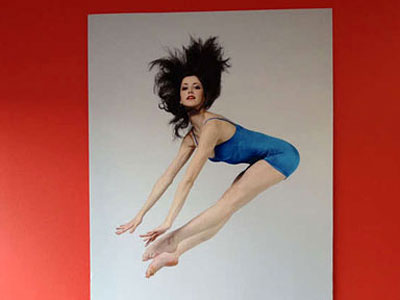 I looked both ways three or four times Tuesday afternoon before I crossed Broad Street at Ellsworth, en route to the Rock School for Dance Education.
That's the corner where, on March 18, Polina Kadiyska, 22, was fatally struck in an early morning hit-and-run as she left a Chinese restaurant. Kadiyska, from Bulgaria, was a student at the Rock School, on the brink of a ballet career.
My visit was to see the young dancers - Kadiyska's peers - in a practice performance. Some were preparing for the finals of Youth America Grand Prix, a prestigious competition. A large group danced the mambo scene from "West Side Story," which they'll be performing with the Curtis Symphony Orchestra in May at the Mann.
By Howard Shapiro
INQUIRER STAFF WRITER
Never dismiss the power of an excellent cast to supply some brio to a wan play. Good thing, too, because I can't imagine a so-so cast trying to bring off the dated Steel Magnolias, whose characters often toss barbs that seem more scripted than natural.
But at Bristol Riverside Theatre, where Steel Magnolias opened Thursday night, at least I found joy in watching superior acting. And not just that — superior ensemble acting. The story of six women living close-knit hick-town lives takes place in a beauty shop, where the characters are almost always together during the four scenes spanning two acts. Bringing it off demands that they act as a unified force — at that, the cast at Bristol excels.
By Howard Shapiro
INQUIRER STAFF WRITER
The Arden Theatre Company, one of Center City's major stages, will expand into a building three doors from its current space on Second Street, just north of Market, where it will focus on its programs for students and children and install an 80-seat theater and a rehearsal hall.
The $5.8 million expansion into a 22,000-square feet building is "a huge step for the Arden," said producing artistic director Terrence J. Nolen at the announcement Thursday afternoon, attended by Mayor Nutter and the theater's supporters.