Archive: November, 2011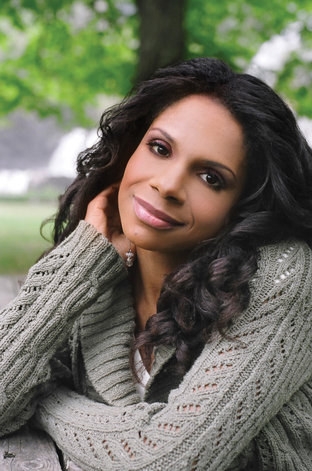 By Howard Shapiro
INQUIRER STAFF WRITER
Ten years ago, golden-voiced Broadway favorite Audra McDonald helped open the Kimmel Center; on Wednesday night she returned to help celebrate its first decade. Elegant in an asymmetrical gown, she delivered a concert largely drawn from the songbook of American musicals.
Her appearance was the last stop on a 20-city tour. It was to have been the first, but her Oct. 1 appearance was postponed when union workers struck the Kimmel for 18 hours in a labor dispute.
"It wasn't me — I was ready to come!" McDonald assured the aucdience, but no matter -- it was well worth the wait. The four-time Tony winner, an effusive, rich-toned soprano with a range that could cover Montana, delivered songs from more than a dozen shows with interpretations that honored the different characters in each.
By Toby Zinman
FOR THE INQUIRER
The opening-night audience — longtime fans of 1812's annual news-and-views send-up This Is the Week That Is — cheers to see Patsy (Jen Childs) back in South Philly, wearing her pink Eagles sweatshirt, giving Washington a piece of her mind. When she announces that 1812 Productions is the only company devoted to comedy in the whole country, she offers an aside, "I know, I know. Can yez stand it?"
All the expectable, mockable suspects are rounded up for our amusement: the Republican presidential candidates, the Occupiers, Greece, superheroes, the Republican presidential candidates, President Obama, Michelle Obama, Wall Street bankers, spin doctors, the Republican presidential candidates, Harvard professors, newscasters, television talk shows, and, wait, did I mention Republican presidential candidates?
By Howard Shapiro
INQUIRER STAFF WRITER
A joke among diabetics is that we're not allowed to see The Sound of Music because of all the sugar. Well, there's plenty of the sweet stuff, but after adjusting my insulin pump at Media Theatre, something I'd forgotten hit me as the show progressed: its clear, dark side.
The Sound of Music may be tra-la-la in a way that fogs all but the most rose-colored lenses, yet it's set in 1938 Austria, and as the plot creeps forward so does the German march on Europe. The tenor of the musical changes, at first subtly and then more so, until the ending, when it's clear that Austria will for all purposes lose its sovereignty. Patrick Ludt's production does a nice job with the serious side; putting storm troopers in the theater's aisles for the last few minutes strikingly makes the point.
By Toby Zinman
For the Inquirer
Adam Gwon's chamber musical, Ordinary Days, benefits greatly from 11th Hour Theatre Company's signature charm. Joe Calarco, a director imported for the occasion of this Philadelphia premiere, uses the limited space of the Adrienne's Skybox to create an intimacy perfectly suited to this sweet and gentle show.
By Merilyn Jackson
FOR THE INQUIRER
Sometimes when a critic sees a dance the first time, it goes over her head. On a witty double bill with Lionel Popkin at Philadelphia Dance Projects' season opener at the Performance Garage on Friday, I saw Gabrielle Revlock's Share! a second time since it premiered in 2009.
I got the wit part back then, but not the "share." With Julius Masri performing his soundscape live off to one side, Bonnie Friel stands on a riser lip-synching "Red River Valley." Gregory Holt and Revlock dance Revlock's eccentric and often original choreography: standing in place, the right toe raised slightly, the buttock rocking up and down with the eyes rolled upward - a motif repeated throughout the dance until you get its slightly bored affect. Eventually the three begin removing multiple sets of underwear and exchanging them, but finally it all ends up in heaps on Friel - shared.

By Wendy Rosenfield
For the Inquirer
Oy vey ist mir! Where to begin with the troubles that plague Montgomery Theater's Jacob and Jack?
Maybe it's best to start with what works. Maura Roche's set design. Three dressing rooms, side by side with no walls, but many doors: That works. It works particularly well when playwright James Sherman suddenly decides this time-traveling comic/dramatic tribute to Yiddish theater is also a farce.
By Howard Shapiro
INQUIRER STAFF WRITER
Let me hear you say arrrrrrrrrgh!
Not loud enough.
By Toby Zinman
For the Inquirer
If you watched the superb "Song of Lunch" on Masterpiece Theatre last week, starring Alan Rickman and Emma Thompson, you know how well Rickman does sophisticated, arrogant, loathsome self-loathing. If you know Rickman from the Harry Potter movies, you know how well he does intimidating.