By Toby Zinman
For the Inquirer
Sharr White's Annapurna (which is simultaneously running off-Broadway in New York) is named for a mountain, a high peak in the Himalayas. This two-character play, in a fine production by Theatre Exile, takes place high up in the Rockies in Colorado, an odd place, given the altitude, for somebody who needs an oxygen tank to breathe.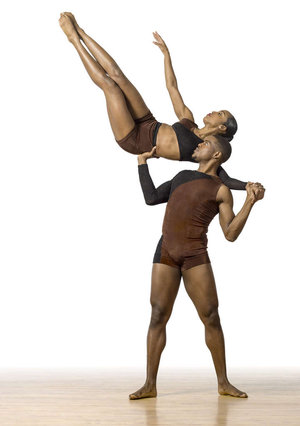 Slam dunks from Philadanco
Merilyn Jackson, For The Inquirer
Posted: Saturday, April 19, 2014, 1:08 AM
Adryan Moorefield and Janine Beckles of Philadanco.
By Jim Rutter
For THE INQUIRER
For over 50 years, South African playwright Athol Fugard used his writing to fight apartheid in his native land. Apartheid ended in 1994; the Lantern Theater's stirring, if exhausting production of Fugard's 2010 The Train Driver shows that the playwright still needs something to fight against.
By Wendy Rosenfield
for the Inquirer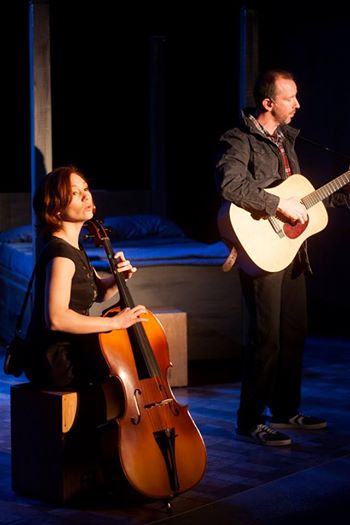 By Jim Rutter
For THE INQUIRER
If you want to appreciate a work of art, your attitude matters. Personally, I dislike romantic-comedies, unless tempered with a darker subplot, an element of fantasy, or when carried off with a bit of panache.
By Jim Rutter
FOR THE INQUIRER
Richard Greenberg's 1997 Three Days of Rain poses challenges for any company, and Quince Productions illustrates these difficulties in their unbalanced staging at Walnut Street Theatre's Studio 5.
By Wendy Rosenfield
for the Inquirer
By Toby Zinman
For the Inquirer