Archive: January, 2012
Lauren Auty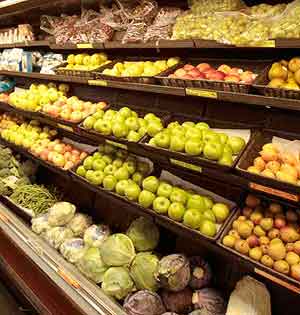 The call came from a distant neighbor on a beautiful Friday night in September 2004. 7:22 p.m. I was giving a report at work after a busy 12-hour shift. My father had collapsed in our driveway. He was not breathing, had a tube in his throat to keep it clear, and was en route for my hospital, with my younger sister following behind the ambulance. I wanted to be optimistic but this distant neighbor was a nurse at a local emergency room and her voice gave me no hope. He was not going to survive.
I had to call my mother and older sister with the news. My mother was out of town and told me to call her when the doctors evaluated him. I had to be blunt. I told her his heart stopped, and he was not breathing on his own. She sped home.
My dad, age 54, just months after retiring from a 31-year career with Peco and weeks after passing his cardiac stress test, was pronounced dead immediately on arrival to my ER. No one slept that night.
Lauren Auty
Communication breakdowns in healthcare are often the leading cause of serious mistakes reported to the Joint Commission's Sentinel Event Root Cause Database. The Joint Commission defines 'communication' as that which is "oral, written, electronic, among staff, with/among physicians, with administration, with patient or family." In nursing, if a message is not clear or perceived inaccurately, patient care can suffer.
So I ask, what methods have hospitals found most successful to communicate new information, policies or procedures to large numbers of staff? Staff in the hundreds or thousands -- specific to a department or hospital wide, often on several campuses, working day shift, night shift, per diem, and/or are travelers -- creates many obstacles for effective communication.
The Joint Commission's 2012, National Patient Safety Goals, addresses improved staff communication. Staff must be informed at a pace that keeps up with the abundance of information. The most frequent form of communication between nurses occurs at shift change when patient reports are given. The outgoing nurse is exhausted, has multi-tasked all day, but need to give an accurate summary of her patient's history and care. If not, treatments, medications, and more may be missed. Another example of poor patient reporting that I often see in the ER setting occurs when a patient arrives from a nursing home and appears confused. It is vital to know how cognitive impaired versus mildly confused versus demented a patient is at baseline so that the next nurse does not over-react. 'Over-reacting' often exposes a patient to more, unnecessary tests, radiation and needle sticks.