Archive: February, 2013
David Sell

, Staff Writer

The Medicines Patent Pool, a public health-business collaborative formed to help beat disease in the developing world, announced a new deal with ViiV Healthcare – a joint venture of GlaxoSmithKline, Pfizer, and Shionogi – to facilitate greater availability of a key pediatric HIV/AIDS medicine.

MPP estimates 3.4 million children live with HIV worldwide, but only 562,000 of them have access to medicines, according to the World Health Organization. The WHO was involved in forming MPP in 2010 with the hope of finding cheaper, simpler HIV drugs that are geared for children.

Under the collaboration, the pediatric HIV medicine abacavir will be licensed by ViiV Healthcare so that other manufacturers can produce in 118 countries, which MPP said, are home to 98.7% of children living with HIV.
David Sell

, Staff Writer

Abbey Color, Inc., an industrial dye manufacturer in the Kensington section of Philadelphia, was sent a warning letter by the U.S. Food and Drug Administration that said the company failed to ensure adequate purity of the water used in drug products including those for eye exams.

Fluorescein is a sterile liquid dye used in eye exams that look at blood flow in the retina and choroid, the two layers in the back of the eye.

Eye drops are put directly in the eye to dilate pupils. With the patient's chin resting in the camera's chin rest, pictures are taken of the eye. Then the fluorescein dye is injected into a vein, usually near the elbow. A second set of pictures is taken as the dye moves through the blood vessels in the back of the eye.
David Sell

, Staff Writer

If automatic federal budget cuts kick in Friday, patients, pharmaceutical companies — and the authorities paid to protect the first group and watch over the second — could be effected soon and over time.

Evaluations of drugs and medical devices might take longer as the Food and Drug Administration curtails operations. Patients might not get some medicine. Philadelphia Airport handles shipments of products and executives in the globalized drug business, so customs inspections, screening of passengers and air traffic control might delay delivery of both. Philadelphia has also been a hub of investigation and prosecution of health-care fraud, and the Justice Department expects temporary furloughs for employees.

The White House said Sunday night that the legally mandated cuts (yes, "sequestration") would mean cuts of 13 percent for defense programs and 9 percent for non-defense programs through the end of the fiscal year on Sept. 30. Last fall, the Office of Management and Budget estimated that an 8.2 percent cut for FDA would amount to $318 million.
David Sell

, Staff Writer
An Atlantic City jury awarded a former nurse $3.35 million for what the woman said were years of severe and chronic pain despite 18 unsuccessful repair surgeries meant to fix a vaginal mesh implant made by Johnson & Johnson.
Read that again: 18 unsuccessful repair surgeries.
The Associated Press' Linda Johnson wrote that this was the first verdict in about 4,000 lawsuits against J&J, which is based in New Brunswick and has multiple operations around Philadelphia. Thirty-plus companies make or made the implants, which are used to lift sagging pelvic organs back into place.
David Sell

, Staff Writer

Endo Health Solutions, Inc., now has a new chief executive officer to go along with a new headquarters in Malvern, as the board of directors announced Monday that Rajiv De Silva will lead the drug and device company.

Investors hope the stock price, revenue and profits will also take a new direction — higher, of course — when the former Novartis and Valeant Pharmaceuticals executive takes over on March 18. Dave Holveck announced late last year that he would retire.

De Silva, 46, will make $975,000 in salary and more through incentives and stock options, but he did not land this job because he mixed molecules in a lab. He earned degrees in civil engineering at Princeton and Stanford before getting his MBA at Wharton. After time at McKinsey & Co., he worked for Novartis and then Valeant Pharmaceuticals, where he was involved in the acquisition and integration of 40 companies.
David Sell

, Staff Writer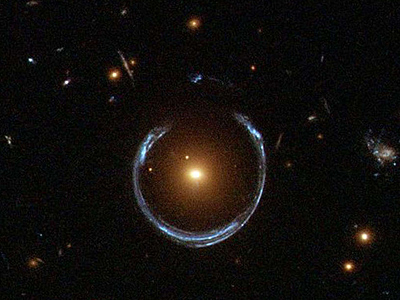 Singapore is not a big country, by land area, but years ago it became a big part of the global pharmaceutical world. Now it wants to send a citizen into space.
The Bloomberg News story the other day that also said the biomedical industry overtook electronics last year as the biggest contributor to manufacturing, according to a government report.
A link to the Bloomberg story is here.
David Sell

, Staff Writer
The FDA's December approval of lomitapide (brand-name Juxtapid) to treat extremely high cholesterol will give patients a once-a-day capsule to take as opposed to a complicated blood filtering procedure that some need on a weekly basis.
This was also good news for Dr. Dan Rader, the University of Pennsylvania and Aegerion Pharmaceuticals, all of whom collaborated in different ways to produce the drug.
An Inquirer story on the long journey from idea to approval is here.
David Sell

, Staff Writer

Novartis will pay Chairman Daniel Vasella $78 million when he departs the Swiss drugmaker, the Wall Street Journal reported over the weekend.

A link to the story is here, but it will require a subscription.

Vasella will get his money - as long as he doesn't work for some other pharmaceutical company for six years.