Archive: November, 2012
David Sell

, Staff Writer

Leaders of Teva Pharmaceutical Industries announced financial projections for 2013 and said the company would cut costs by $1.5 billion to $2 billion over the next several years, but did not specify how many people will lose jobs, what facilities would be closed or whether the savings would flow to the bottom line.

In a conference call with stock market analysts, chief executive officer Jeremy Levin said the cost savings would occur mostly in the next three years and some in the two years thereafter. But after repeated questions from analysts about specifics on the cuts and if investors would see the numbers flow to the bottom line, Levin eventually said, "I would just say, 'Wait until next week."

Teva had previously announced that it would hold an investor conference on Dec. 11 in New York. Friday morning's conference call was announced Thursday night.
David Sell

, Staff Writer

Leaders of Teva Pharmaceutical Industries will discuss their plans for 2013 Friday morning, according to a company news release that was distributed after the markets closed on Thursday.

A prominent financial analyst, Ronny Gal of Bernstein Research, told clients a day before that the company might cuts jobs, close or sell factories in some areas but increase spending on research and development of new, branded drugs.

Teva is the world leader in generic pharmaceutical drug sales, but the competition has been fierce and nearly 80 percent of the U.S. drug market is filled with generics, so the room for growth in that area is limited. Teva has tried to help its portfolio of higher-profit branded drugs, including the $6.8 billion purchase of Frazer-based Cephalon in 2011.
David Sell

, Staff Writer
A Washington Post story the other day explained the conflict that some might think is inherent in pharmaceutical companies testing their own drugs before applying to the FDA for approval in advance of distribution to patients - and the difficulty in trying to detect the financially-induced bias of authors of papers that spin out of such clinical trials.
» A link to the story is here.
» A link to howling protest from the Pharmaceutical Research and Manufacturers of America is here.
The story used the clinical trials by GlaxoSmithKline in the run-up to the release of the very problematic diabetes drug Avandia. As a Glaxo spokesperson says in the story, the current leadership of the company has changed since then.
David Sell

, Staff Writer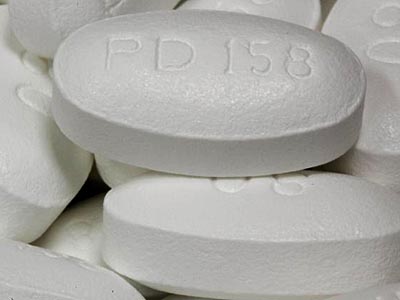 Ranbaxy Pharmaceuticals has halted productions of its generic version of the cholesterol drug Lipitor after recalling a second batch of tablets in the 10mg, 20mg, and 40mg dosage strengths.
The lots of atorvastatin (the chemical name) are packaged in bottles of 90 and 500 tablets, and are being recalled due to "possible contamination with very small glass particles similar to the size of a grain of sand (less than 1 mm in size)," according to the U.S. Food and Drug Administration.
Ranbaxy, which is among the biggest sellers of generic Lipitor, is based in India but has its U.S. headquarters in Princeton.
David Sell

, Staff Writer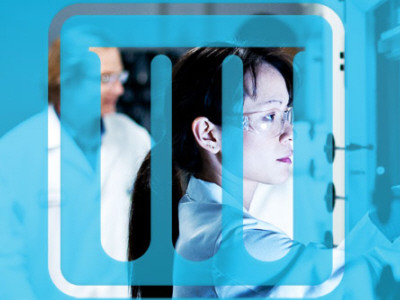 The Federal Trade Commission filed an amicus brief Tuesday in federal court in Philadelphia that was supportive of an antitrust lawsuit filed by Mylan Pharmaceuticals of Canonsburg, Pa., against Warner Chilcott Plc, which is registered in Ireland but has headquarters in the North Jersey town of Rockaway.
Mylan filed suit in July, alleging that Warner Chilcott was illegally interfering with Mylan's attempts to sell its generic version of antibacterial drug Doryx, which is made by Warner Chilcott. Three class action suits were also filed against Warner Chilcott.
Mylan is saying that Warner Chilcott offered only slightly different - but no better - versions of its drug to perpetuate its rights to exclusivity.
Mylan wants treble damages, which happen in antitrust suits, punitive damages and attorneys fees.
Warner Chilcott says in SEC filings that it will defend itself.
A link to the original complaint is here.
On Monday, Warner Chilcott filed a 19-page motion asking federal judge Paul Diamond to deny the FTC attempt to join the discussion, basically saying this case was none of the FTC's business.
Diamond had not ruled as of Wednesday morning.
A link to the full FTC amicus brief is here. The top of it reads as follows:
"Competition from lower-priced generic drugs saves American consumers billions of dollars a year. These consumer savings, however, mean lower profits for brand drug companies. It is well-established that when generic entry occurs, the brand drug company suffers a rapid and steep decline in sales and profits. The threat of generic competition thus creates a powerful incentive for brand companies to protect their revenue streams. This incentive can prompt brand companies to create innovative new products that offer medical benefits to patients. But it may also drive brand companies to seek to obstruct generic drug competition by making modest product reformulations that offer patients little or no therapeutic advantages.
"Such tactics, often referred to as product-switching or product-hopping, can be an effective way to game the regulatory structure that governs the approval and sale of generic drugs, thereby frustrating the efforts of federal and state policymakers to facilitate price competition in pharmaceutical markets. As discussed below, a brand company can interfere with the mechanism by which generic drugs compete by making modest non-therapeutic changes to its product, and effectively prevent generic competition, not because the reformulated product is preferred by consumers, but simply because it is different.
"Plaintiffs allege that Warner Chilcott engaged in a pattern of product-switching, introducing three successive product reformulations that, according to their complaints, offered little or no apparent medical benefit to consumers. Each reformulation, plaintiffs allege, was designed to, and did, impede meaningful generic competition and preserve Warner Chilcott's monopoly profits not on the merits of the reformulations, but by manipulating the pharmaceutical regulatory system. Warner Chilcott has moved to dismiss the complaints, asserting that the introduction of a new product is essentially per se legal. While courts are properly cautious when confronting antitrust challenges to new product introductions, "[j] udicial deference to product innovation ... does not mean that a monopolist's product design decisions are per se lawful."
David Sell

, Staff Writer
Drugmaker GlaxoSmith Kline said it will raise its stake in its consumer healthcare subsidiaries in India and Nigeria at a cost of more than $1 billion.
Glaxo CEO Andrew Witty, who worked around the world before taking his current post, has often spoken of moving the company away from strictly selling "white pills in Western markets," and this move continues that trend.
Glaxo is also among the pharmaceutical companies that also view consumer sales as a way to diversify away from prescription medicines.
David Sell

, Staff Writer

Ranbaxy Pharmaceuticals Inc., the U.S. subsidiary of the Indian drugmaker, said Friday it is recalling some bottles of its generic version of the cholesterol medicine Lipitor, the chemical name of which is atorvastatin calcium.

Some bottles being recalled might contain "small glass particles less than 1 mm in size," according to a statement on the company website.

Ranbaxy, whose U.S. headquarters is in Princeton, said the recall involves some 90- and 500-count bottles in the 10mg 20mg and 40mg dosage.
David Sell

, Staff Writer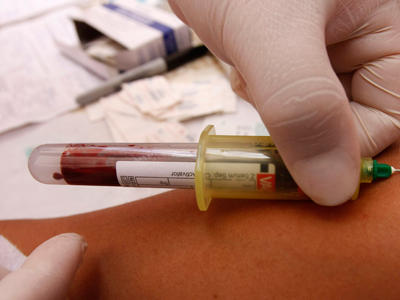 The U.S. Preventive Services Task Force suggested Monday that all people age 15 to 65 should be tested to see if they have HIV (human immunodeficiency virus).
The recommendations are posted to encourage public comment.
Federal law requires the Agency for Healthcare Research and Quality (AHRQ), a leading independent panel of private-sector experts in prevention and primary care, to have the task force assess "the scientific evidence for the effectiveness of a broad range of clinical preventive services, including screening, counseling, and preventive medications."