Archive: January, 2012
David Sell

, Staff Writer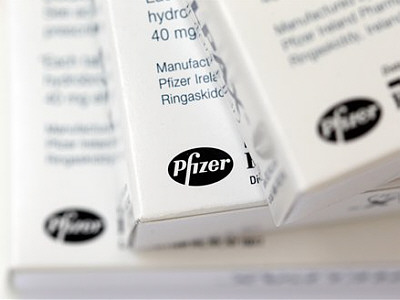 Pfizer, the global pharmaceutical giant with operations in the Philadelphia region, reported operational revenue declines for the fourth quarter and the full year of 2011.
Pfizer's cholesterol drug Lipitor, the world's best selling prescription medicine, lost complete patent protection on Nov. 30, 2011 and Pfizer has tried to cling to the revenue with advertising and promotional discounts. The company hoped to keep 40 percent of the market, but reports suggested it was only able to keep 32 percent.
Pfizer has a big presence in Collegeville, Montgomery County, but that facility was acquired from Wyeth, which Pfizer purchased in 2009. At the time, the company said it would cut 20,000 jobs from the combined operations and it has exceeded that total. There were more cuts in Collegeville last week.
David Sell

, Staff Writer

Neglected tropical diseases got very high-profile attention Monday morning when the World Health Organization, nine global pharmaceutical companies, U.S. and United Kingdom government agencies, and the Bill and Melinda Gates Foundation announced the formation of partnership to increase the fight against diseases that harm more than a billion people in developing countries.

The link to the web cast is here.

The hope is to eliminate five diseases and control five more by 2020, and then figure out the rest.
David Sell

, Staff Writer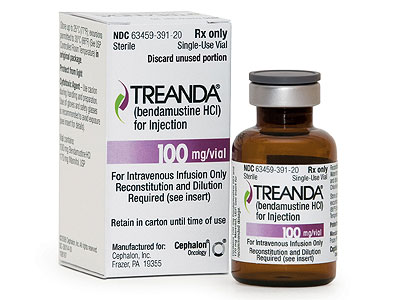 Teva Pharmaceuticals' subsidiary Cephalon said Friday that it had issued a recall in November for one lot of the injectable leukemia drug Treanda because glass fragments were found in one vial of the drug.
In a statement, the company had received no reports of adverse events that could be attributed to the "particulate matter."
The concern was that particles could disrupt blood flow or damage tissues or organs.
David Sell

, Staff Writer

With a phone hacking scandal still raging or smoldering, depending on the moment, James Murdoch - son of media baron Rupert Murdoch - will not continue as a member of the GlaxoSmithKline board of directors, the company said Friday morning.

James Murdoch is chairman and chief executive of international operations at News Corp. One subsidiary is the satellite TV company BSkyB. The company and family have taken heat because the phone hacking mess implicated people who worked for the now-defunct tabloid News of the World.

James Murdoch has said he didn't know about the hacking. Former colleagues have reportedly disputed that assertion.
David Sell

, Staff Writer

Regardless of the president or his party, modern State of the Union speeches are weeks in the making and all the federal agencies push to have their efforts reflected or future hopes mentioned. Speech writers account for every word, sentence and paragraph amid internal debates about emphasis.

President Obama's speech Tuesday night touched on big topics like taxes and jobs, but there were three words that probably brought a smile to the faces of investigators with the U.S. Food and Drug Administration and the numerous other agencies that were involved in seven years of investigation and prosecution of Synthes, Inc., the Swiss-based medical device manufacturer with facilities in Chester County.

Four former Synthes executives went to prison because of their involvement in illegal promotion of bone cement and an illegal clinical trial, in which doctors were provided the cement for use in back surgeries, three of which ended with patients dying on the operating table.
David Sell

, Staff Writer

In the United States, if you are rushed to the hospital with broken bones, trauma surgery is likely to occur, whether you can pay for it or not.

But if you have no job or no health insurance or both, and you're worried about paying the mortgage or rent, paying any portion of elective surgery on your aching knee, hip or back might not be an option.
David Sell

, Staff Writer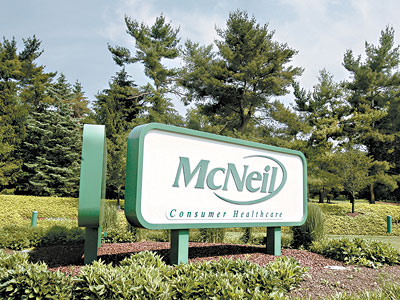 Johnson & Johnson chief executive officer Bill Weldon said Tuesday morning that the McNeil Consumer Healthcare plant in Fort Washington, Montgomery County, won't resume production until at least 2013.
McNeil is a subsidiary of J&J, which is headquartered in New Brunswick, N.J. J&J has other divisions in the Philadelphia area and is trying to complete the acquistion of West-Chester based medical device manufacturer Synthes, Inc. The $21.3 billion deal would be the largest in J&J's history.
The plant was closed in April of 2010 after the U.S. Food and Drug Administration had to intervene following several production problems. There were complaints of musty odors, later attributed to disinfectants used on shipping pallets, and tiny metal particles in some products.
David Sell

, Staff Writer

Johnson & Johnson Chief Executive Officer Bill Weldon and other top officials are scheduled to report yearly results for 2011 and fourth-quarter numbers before the stock market opens in New York on Tuesday.

The global health-care giant has been in the news lately most often for litigation and product recalls. The company is based in New Brunswick, N.J., and has several operations around Philadelphia.

Animas, one of about 250 J&J divisions, recently received a warning letter from the U.S. Food and Drug Administration regarding problems with insulin pumps.