Archive: February, 2013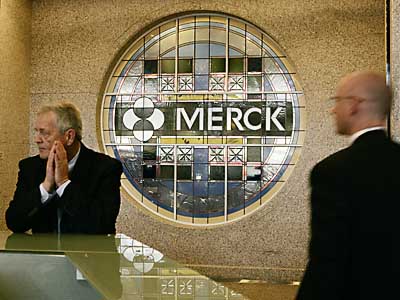 Merck's fourth-quarter profit fell seven percent as sales of its former best-selling drug Singulair were depressed by generic competition and the company said it would delay seeking government approval of a much-anticipated osteoporosis drug.
Merck is based in Whitehouse Station, N.J., but has a big facility in the Philadelphia suburb of West Point, Montgomery County. On Friday morning, the company released financial results for the 2012 fourth quarter and full-year.
Singulair, which is a once-per-day pill used to treat chronic asthma, brought in $5.48 billion in 2011 and followed its quarterly average of about $1.3 billion through the first half of 2012. But the patent expired in the United States on Aug. 3 and the U.S. sales fell 97 percent in the fourth quarter as cheaper generic drugs took over the market. For the full year, the worldwide Singulair sales were $3.9 billion, a 30 percent drop.
UPDATE: Zoetis, which stock market folks said was the biggest IPO since Facebook, had a good first day. The stock started at $26 per share and closed at $31.05 on the New York Stock exchange.
(From this morning......)
Zoetis, which is the animal drug business of Pfizer, Inc., is scheduled to begin began trading Friday under the ticker symbol ZTS on the New York Stock Exchange.