Archive: February, 2013
David Sell
Drugmakers are not providing enough information to the U.S. Food and Drug Administration about how patients and providers are using some of the riskiest drugs on the market, according to a report from the Office of Inspector General of the Department of Health and Human Services.
The FDA is under supervision of HHS. The report was released Wednesday and a link to the full report is here.
The report was done to assess how the FDA is handling what are called Risk Evaluation and Mitigation Strategies (REMS), which are supposed to check on whether potentially-dangerous drugs are actually doing what they are supposed to do after the FDA approves them.
David Sell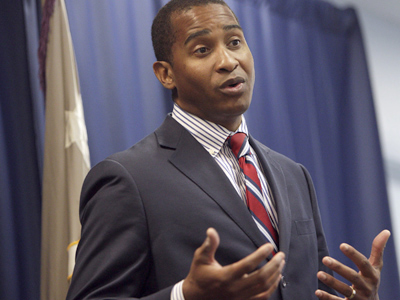 Zane Memeger, the U.S. Attorney for the Eastern District of Pennsylvania, said recent appeals court decision overturning the conviction of a pharmaceutical sales representative will not, at least for now, have a material effect on prosecutions of drug and health-care cases in this region.
Last year, the Court of Appeals for the Second Circuit overturned the conviction of Alfred Caronia, who allegedly violated FDA rules by promoting drugs off-label, meaning for uses not approved by the agency. The appeals panel vote was 2-1 and the majority wrote in a carefully worded opinion that the trial jury convicted Caronia of exercising his Constitutionally-protected right to free speech. The dissenting judge on the appeals panel was not happy because it could turnover consumer protections against medicine being sold for any use.
Links to earlier Inquirer and PhillyPharma stories on this are here and here.
David Sell
If you didn't have a chance, you might take a few minutes to read the cover story in the Inquirer's Currents section in Sunday's newspaper headlined, "Unseen wounds."
Here's a link.
The authors of the piece, David Sutherland and Paula J. Caplan, discuss the numerous challenges facing many veterans returning from battle, notably in Iraq and Afghanistan. They suggest four primary factors causes of the "emotional devastation and moral anguish that plague so many who have been to war."
David Sell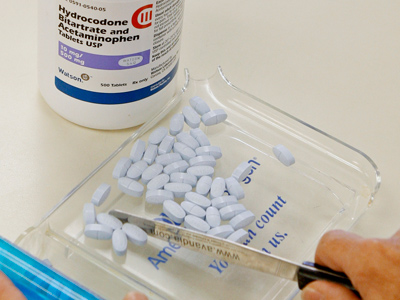 The U.S. Food and Drug Administration started Thursday and was scheduled to complete on Friday a meeting for further discussion on what the agency referred to as the "impassioned, sometimes heated, debate" over prescription opioid painkillers.
The agency said in a note posted on its web site this week that it is in the middle of that debate. A link is here.
Law enforcement agencies, notably the Drug Enforcement Administration, would like greater restrictions on such drugs. Patients and some of their advocates who use the drugs properly are concerned about access to the medicine.
David Sell
Teva Pharmaceuticals reported declining profits for the fourth quarter and all of 2012 on Thursday, while also saying it will try to sell its injectable medicine plant in Irvine, Calif.
Teva is based in Israel, but its Americas headquarters is in North Wales and the company has other facilities in the Philadelphia region.
Using generally accepted accounting principles and including one-time charges for such things as impairment and restructuring, the net profit for 2012 was $1.96 billion, which declined from $2.76 billion in 2011. The fourth-quarter net profit was $320 million, which declined from $506 million in the same period in 2011.
David Sell
As chief executive officer of drugmaker GlaxoSmithKline, Andrew Witty has brought jobs, cash, financing and intellectual property back to the United Kingdom.
But when he talks about his company's future, his focus often goes beyond the UK to emerging markets. And like some other global thinkers, he pointed to Africa as the next big thing in international economic growth.
"Africa is coming," Witty said. "It might not come the same way as India or China or Latina, but it is coming."
David Sell
Drugmaker GlaxoSmithKline reported lower fourth-quarter profits Wednesday and said it will consider selling two soft drinks popular in the United Kingdom, but chief executive officer Andrew Witty said he was "thrilled" with the early feedback from Philadelphia employees moving from near Logan Square to a new facility at the Navy Yard.
"Even some of the diehard skeptics are impressed with how things are going," Witty said during a news conference in London to discuss 2012 full-year and fourth-quarter results. "I was pleased to hear that people were actually talking to other people. You can't just go into your office and hide."
In the Navy Yard facility, Glaxo is dispensing with almost all offices and cubicles. There are a few rooms with doors for use when there is a distinct need for a separate meeting. But mostly, employees have a cabinet to store belongings. When they arrive for work, they connect their phone and computer to jacks and plugs at tables and start working.
David Sell
Drugmaker Shire, plc, says it reached an agreement to pay $57.5 million to settle allegations related to its marketing practices that were being investigated by the U.S. Attorney's Office in Philadelphia.
Shire is headquartered in Ireland, but its main office is in suburban Philadelphia.
A spokeswoman for the U.S. Attorney's Office in Philadelphia declined comment.