Archive: February, 2012
David Sell

, Staff Writer

They are sometimes unheard of by the public and, unfortunately, sometimes hard to diagnose for doctors.

They are rare diseases and today is Rare Disease Day.

In the United States, a rare diseases is generally defined as one that affects fewer than 200,000 people, though a few ailments with more people are included because of variations.
David Sell

, Staff Writer

Pfizer chief executive officer Ian Read got a batch of stock via two bonuses last week and then had a slice sold for withholding to pay the taxes on one of the awards, according to a filing with the Securities and Exchange Commission.

Read got 153,157 shares of restricted stock in a transaction dated Thursday and then got 75,251 in a performance bonus award that was dated Friday. You can read the SEC filing here.

According to the filing, Read sold 33,157 shares for $21.18 per share to satisfy the tax withholding obligation on the 75,251 shares. That amounted to $702,265.26.
David Sell

, Staff Writer

Billionaire and investing icon Warren Buffett said Monday morning that health-care giant Johnson & Johnson has "obviously messed up in a lot of ways in the last few years."
Buffett is chairman of Berkshire Hathaway, Co., the investment company that owns or holds sizable positions in companies in numerous industries, J&J, Wells Fargo and Coca-Cola among them.
"They have some wonderful products and a wonderful balance sheet, but too many mistakes have been made at Johnson & Johnson," Buffett said in the interview with CNBC's Becky Quick on the show Squawk Box. "Clearly, they have not lived up to their standards."
David Sell

, Staff Writer

Endo Pharmaceuticals, which is based in Chadds Ford, reported a 57 percent increase in revenue for the fourth quarter of 2011, but acquisition costs sliced the profit by 61 percent.

The revenues for the quarter rose to $803 million compared to $511.2 million in the same quarter of 2010.

The net income dropped from $93 million in the fourth quarter of 2010 to $36.6 million in the same period of 2011.
David Sell

, Staff Writer

Billing errors at two of the three Thomas Jefferson University Hospitals in 2008 and 2009 resulted in Medicare overpaying the hospital system $43,438, according to a report released Thursday by the Department of Health and Human Services Office of Inspector General.

With the federal budget tight and cries from all corners about wasteful spending, HHS and the Justice Department have increased their efforts to track where money goes and whether there was any fraud.

This case involved no apparent fraud, but it did touch a problematic area for hospitals - readmissions and the errors that cause them. Public and private insurers want to reduce them for the sake of patients and to save money.
David Sell

, Staff Writer

The trade balance calculation might take some doing, but United Kingdom-based Shire is building new manufacturing facilities in the United States and some of the first drugs to spill from one of the new facilities will go back to Europe.

Shire's new manufacturing facility in Lexington, Mass., will help the pharmaceutical company to the produce the drug Vpriv (velaglucerase alfa), which helps treat Gaucher disease and which was just approved by the European Medicines Agency's Committee for Medical Products for Human Use. The European Commission probably will approve shortly.

Gaucher disease is a rare, chronic, progressive, inherited genetic disorder involving the lack sufficient levels of a particular enzyme. A fatty material, or lipid, accumulates in the body. The accumulation in organs and bones can cause pain throughout life.
David Sell

, Staff Writer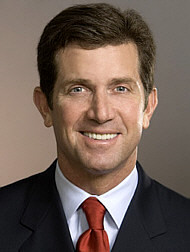 Alex Gorsky will replace Bill Weldon as chief executive officer of health-care behemoth Johnson & Johnson after leading several divisions that factor into J&J's needs and hopes, including medical devices.
Gorsky, 51, was one of two vice chairmen, with responsibility for the medical devices & diagnostics Group, global supply chain, health care compliance & privacy and government affairs and policy.
The other vice chairman, Sheri McCoy, will report to Gorsky and continue to lead the pharmaceuticals and consumer Groups, and maintain responsibility for information technology, according to the company. However, since some of the succession handicapping had her replacing Weldon, she might have options to lead other health care companies with vacancies at the top.
David Sell

, Staff Writer

The U.S. Food and Drug Administration and several pharmaceutical companies said Tuesday they have reached agreements to alleviate shortages for the drugs methotrexate and Doxil.

Methotrexate is used to treat children with a form of leukemia and others with tumors of the breast and lungs. Doxil is used to treat ovarian cancer and multiple myeloma.

"A drug shortage can be a frightening prospect for patients and President Obama made it clear that preventing these shortages from happening is a top priority of his administration," FDA Commissioner Margaret A. Hamburg, M.D., said in a statement. "Through the collaborative work of FDA, industry, and other stakeholders, patients and families waiting for these products or anxious about their availability should now be able to get the medication they need."