David Sell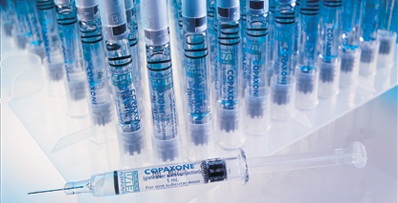 Teva's leadership shuffling in the last few years was evident again Monday evening, when the Israel-based drugmaker filed with the Securities and Exchange Commission form 20-F, which is the annual report for a foreign-based company.

The link is here. If you were to go to page 89, you would see the heading "Individual Covered Executive Compensation," which has a table and summary of the five most-highly compensated office holders, for the year ending Dec. 31, 1024.

Chief Executive Officer Erez Vigodman was the first one listed, but he didn't have the highest compensation for 2014, though only partially because he got that title on Feb. 11, 2014.
David Sell
Pfizer said Thursday morning it will pay approximately $17 billion to acquire drugmaker Hospira, one of the pharmaceutical industry leaders in injectable medicine.

Pfizer said in a statement that it will pay $90 per share. The price tag of $17 billion would include Hospira debt.

Rebuffed in 2014 when it attempted to acquire AstraZeneca for a reported price of $120 billion, Pfizer has been on the hunt to acquire other companies to add drugs that can generate revenue immediately and in the future. Pfizer is based in New York and has a big operation in Collegeville, Montgomery County. Hospira is based in Lake Forest, Ill.
David Sell
Drugmaker AstraZeneca said Thursday morning that its fourth quarter revenue fell two percent and that it had paid $600 million for the rights to sell Actavis' respiratory medicine in the United States and Canada.

AstraZeneca said its quarterly losses declined to $321 million from the $520 million figure reported in the same period of 2013. It had fourth-quarter sales of $6.68 billion in 2014.

Acquiring Actavis' products, which are already on the market, will help AstraZeneca generate revenue immediately, which is important because it will soon face generic competition on its heartburn medicine Nexium, which generated $3.66 billion in sales in 2014. Teva Pharmaceutical Industries, Ltd., received FDA approval for its generic version of Nexium in late January. AstraZeneca's cholesterol drug Crestor will soon lose patent protection and face generic competition.
David Sell
New Jersey Gov. Christie and other likely Republican presidential candidates have struggled with consistency in their public positions regarding the value of vaccine, but GlaxoSmithKline chief executive officer Andrew Witty has no such conflicts.

"Generally, vaccines go through enormous amounts of testing on safety and efficacy," Witty said Wednesday from London on a conference call with reporters after GSK reported financial results for the fourth quarter and all of 2014. "Clearly, vaccines are a remarkable potential source of human healthcare. Through one vaccine or a short course of vaccines, we can give people a lifetime of protection and it protects the whole population as the individual people are protected."

Hundreds of Philadelphia-area GSK employees work on vaccines, which generated about 14 percent of GSK's 2014 revenue, though it does not sell a measles vaccine in the United States. Measles was all but eradicated in the United States, but an outbreak started in Disneyland and revived discussion about the importance of vaccines.
David Sell
Benita Pledger dabbed at her tears as she sat in a wooden chair outside a court room in Philadelphia's City Hall early Thursday evening.

"I'm just having a hard time right now," she said, "hearing what the pharmaceutical company was doing."

Pledger had just finished a full day of listening to her attorney, Thomas Kline, and former U.S. Food and Drug Administration commissioner Dr. David Kessler discuss documents that showed Johnson & Johnson's Janssen Pharmaceutical subsidiary tried to manipulated data in versions of reports to hide evidence that the company's antipsychotic drug Risperdal had caused boys like her son to grow breasts.
David Sell
We have at least two vaccine arguments raging - one with the epicenter in Disneyland and the other in developing nations.

Good vaccines are, like other good medicine, difficult to make. But in an area with many disputes, there is little dispute that good vaccines work very well over most populations who get them. The tricky part is getting people vaccinated and paying for it.

Measles can be a very bad disease, which is why healthcare officials spent decades working to eradicate it in the United States. But a few parents, including some with enough money and education to know better, have decided to skip vaccinating their children against measles out of misguided fear that it causes autism or bad breath or something else unrelated. So, with many visitors from foreign countries where measles has not been eradicated, Disneyland is at the center of the measles outbreak. According to Monday's story in the Los Angles Times, there have been 73 measles cases reported in California and 14 outside the state: three in Utah, two in Washington state, five in Arizona, one in Colorado, one in Oregon, one in Nebraska and one in Mexico.
David Sell
Drugmaker Pfizer said Tuesday morning that its fourth quarter revenue declined from $13.558 billion in 2013 to $13.118 billion in the same period of last year, a three percent decline. The full-year revenue declined from $51.584 billion in 2013 to $49.605 billion in 2014, a four percent decline.
Pfizer is based in Manhattan and has a big operation in Collegeville, Montgomery County.
Pfizer's profit declined in the fourth quarter and for the full year. The company said fourth quarter profit declined from $2.568 billion in 2013 to $1.228 billion in the same period of 2014, a decline of 52 percent. The full-year profit declined from $22.003 billion in 2013 to $9.135 billion, a decline of 58 percent.
David Sell
Former Food and Drug Administration Commissioner Dr. David Kessler might testify for the plaintiff in coming days in a lawsuit against drugmaker Johnson & Johnson that is being heard in Philadelphia Court of Common Pleas.

Contrary to several media reports, this is not the first trial of a case involving the antipsychotic drug Risperdal, which was approved more than a decade ago for schizophrenia. J&J has been accused of promoting the drug for unapproved uses in a many jurisdictions and, in a federal case, eventually agreed pay a $2.2 billion penalty. J&J's pharmaceutical division, Janssen Pharmaceuticals, is the maker of Risperdal.

Philadelphia attorney Stephen Sheller has been fighting for a decade for plaintiffs, who claimed harmful effects from antipsychotic drugs, and for whistleblowers, who alleged that drug companies reaped profits for inappropriate sales and sales tactics.