The University City Science Center's QED Proof-of-Concept program said this week it will help fund researchers developing technologies for high-speed eye exams, cancer treatment, stem cell growth and healthcare sanitation.

The total of $650,000 in funding is part of a program started in 2009 to help novel university technologies with market potential, according to a center statement. The Science Center and the schools of the winners will each contribute half of the money. The four were chosen from a pool of 68 applicants and nine universities in the Philadelphia region.

The QED grants went to researchers at Lehigh University, Rutgers, Temple University and Thomas Jefferson University. The Science Center also has business advisors who might lend a hand. This is the seventh round of funding and 24 previously-funded QED projects amounted to $14.8 million in follow-on funding and led to six licensed technologies, according to the Science Center.
In Tuesday night's State of the Union speech, President Obama said he hoped that American technological knowledge would lead to greater use of precision medicine to cure health problems.

"Twenty-first century businesses will rely on American science and technology, research and development," Obama said. "I want the country that eliminated polio and mapped the human genome to lead a new era of medicine - one that delivers the right treatment at the right time.

"In some patients with cystic fibrosis, this approach has reversed a disease once thought unstoppable. So tonight, I'm launching a new Precision Medicine Initiative to bring us closer to curing diseases like cancer and diabetes, and to give all of us access to the personalized information we need to keep ourselves and our families healthier. We can do this." A link to the White House website related to the speech is here.
Bristol-Myers Squibb, which is based in New York and has a big operation in Princeton, changed leadership Tuesday, with Lamberto Andreotti becoming chairman of the board and Dr. Giovanni Caforio moving into the role of chief executive officer as of May 5.

"I also want to express my excitement that Giovanni has been appointed to succeed me as CEO," Andreotti said in a statement. "I have a high level of confidence in Giovanni that is shared by everyone who has seen him consistently and successfully drive performance. He has an unmatched breadth and depth of experience. From his start in a medical role to his experience as a general manager to his roles as chief commercial officer and chief operating officer, Giovanni has demonstrated a unique ability to work across the organization to bring innovative medicines to patients."

BMS is in the thick of the hunt in the relatively new area of immunotherapy, which aims to fight cancer by unlocking the proteins in cells that help the body fight cancer itself.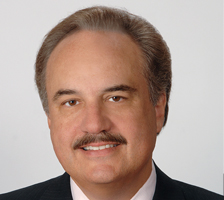 The chief executive officer of CVS Health, Larry J. Merlo, was among those invited to sit in gallery box with First Lady Michelle Obama for Tuesday night's State of the Union speech in the House of Representatives in Washington.

CVS Health, which has the second-largest pharmacy benefit management operation in the country, is most known by consumers for its 7,800 retail pharmacies. The invitation stems from CVS announcing last year that would stop selling cigarettes at those stores.

The blurb from the White House statement is below and more information on the speech and other invited guests can be found at whitehouse.gov/sotu.
The Supreme Court sided with Teva Pharmaceutical Industries, Ltd., Tuesday in a patent dispute that hinged as much on common procedures for federal court appeals as it did on patent laws related to generic drugs. Both sides of the dispute have Pennsylvania and New Jersey operations.
The Associated Press story is below:
Sam Hananel
Associated Press
Healthcare giant Johnson & Johnson said Tuesday that its revenue rose 4.2 percent and its profit soared 18 percent for all of 2014.

J&J released financial results for the year and the fourth quarter, both of which ended Dec. 31. The company said it had sales of $74.331 billion in 2014 compared to $71.312 billion in all of 2013. The full-year profit increased from $13.831 billion in 2013 to $16.323 billion in 2014.

The fourth quarter was more challenging for the company. Quarterly sales declined .6 percent and the profit fell 28.4 percent.
Department of Health and Human Services Secretary Sylvia M. Burwell joined Project HOME president Sister Mary Scullion Monday for a discussion of signing up people for the health insurance as part of the Dr. Martin Luther King day of service. They gathered at the Project HOME's Stephen Klein Wellness Center at the corner of 22nd Street and Cecil B. Moore Avenue in Philadelphia.The Project HOME website is here.


"I am pleased to introduce to you the woman who is leading the charge for quality, affordable healthcare for all Americans," Scullion said in her introduction of Burwell to the people gathered in the lobby. "On this anniversary of Dr. Martin Luther King's birth, I can think of no other issue that deserves the attention and support of all Americans more than making healthcare accessible to all."

Burwell, who took over HHS from Kathleen Sebelius in June of 2014, said the Klein Wellness Center was chosen for a day of service visit because Project HOME is helping the uninsured apply for health insurance in advance of the Feb. 15 deadline. The center is across the street from the Martin Luther King Adult Center. The face of the building includes a photo-mural of King and other civil rights leaders during the march from Selma to Montgomery, Ala., in 1965.
Endo International P.L.C., which operates from Malvern, said Friday it is again changing executives below chief executive officer Rajiv De Silva.

Endo is completing the acquisition of Auxilium, which operates in nearby Chesterbrook. On Jan. 5, Endo said that chief legal officer Caroline B. Manogue would retire on July 1. On Friday, Endo said Don DeGolyer, the chief operating officer of the pharmaceuticals division "has decided to leave Endo to pursue other opportunities." DeGolyer will step down effective March 1 and remain as an advisor until Aug. 1.

The rest of the Endo statement is here.