Archive: December, 2012
David Sell

, Staff Writer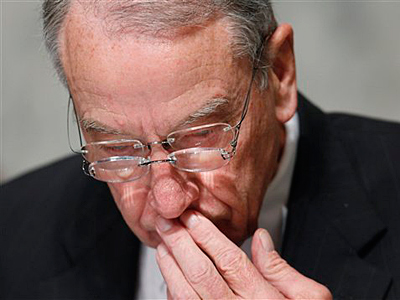 The U.S Supreme Court has agreed to hear arguments about the legality of patent settlements between pharmaceutical companies, in which the branded-drug company pays the generic-drug company to delay the sale of its version. Such deals are sometimes referred to as pay-to-delay cases.
The Federal Trade Commission and the U.S. Court of Appeals for the Third Circuit based in Philadelphia say this is bad for consumers and insurers (including taxpayers who foot the bill for Medicare) because it delays cheaper drugs from reaching the market. Other appeals courts have agreed with drug companies of both types. Basically, they argue that patent litigation is certainly time consuming and costly, so getting cheaper medicine to market might occur anyway or even take longer, and somebody will bear the costs. Also patent litigation outcomes are uncertain, so depending on the particulars of the two arguments and evidence, the generic version might not get to market sooner.
The Supreme Court arguments will be this spring.
David Sell

, Staff Writer
Teva Pharmaceuticals said Sunday night it was expanding to South Korea by forming a joint venture with Handok Pharmaceuticals.
Teva will get 51 percent of profits under the joint venture, Teva said in a statement, with Handok collecting the other 49 percent.
Teva is based in Israel, but has its Americas headquarters in North Wales.
David Sell

, Staff Writer
Teva Pharmaceuticals Ltd. said Monday that it had halted plans to build a $300 million facility on a former brownfield site on Red Lion Road in Northeast Philadelphia.
Distribution, warehousing and computer data functions were planned for the 1.1 million square feet of space spread over three connected buildings. Two hundred jobs were to be moved from existing Teva facilities, 200 new ones were planned, and thousands of temporary construction jobs would have been created.
"Teva recently announced that it would be reassessing its global network footprint," a Teva spokeswoman said in a statement. "As such, we have made the decision to cease development plans for the proposed distribution center on Red Lion Road in Philadelphia. At this time we cannot elaborate further about plans for this property. Road improvements as committed along Red Lion Road continue and are scheduled to be completed in the spring. Teva remains committed to maintaining the property and working with local government."
David Sell

, Staff Writer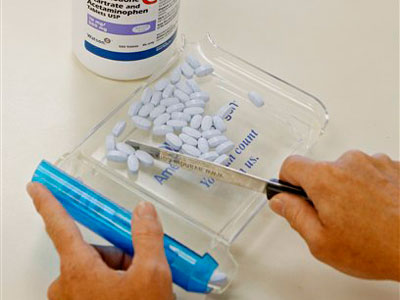 More and more drug companies can't assume that any drug they put forth will automatically be reimbursed by insurance companies at whatever price tag the drug company slaps on the product.
A Reuters story, whose link is here, reported on a recent example and is based in part on a PricewaterhouseCoopers survey of U.S. health insurers. PwC's survey indicated that four-fifths of insurers polled now require evidence of cost savings or a clear clinical benefit to include new products on their lists of covered drugs.
"In cases where there are co-pays, they really do effect the consumer," said Mark Mynhier, partner, healthcare industries advisory at PricewaterhouseCoopers, according to Reuters. "Patients are saying 'I can't afford to pay 10 or 20 percent of a $100,000 therapy.' "
David Sell

, Staff Writer

Iroko Pharmaceuticals cut the ribbon on a new building in the Philadelphia Navy Yard Wednesday.

The company is developing a type of painkiller referred to as non-steroidal anti-inflammatory drug (NASID). The scientific trick they are trying is to take established medicines and apply "sub-micron" technology to the active ingredient so a smaller dosage is needed to relieve the pain and lessen the side effects.

Iroko is licensing the process for this type of drug from iCeutica, also a private company that also has headquarters at the Navy Yard, albeit with a research and development laboratory in King of Prussia.
David Sell

, Staff Writer

Two key stock market analysts were underwhelmed by what they heard at Tuesday's Teva Pharmaceutical presentation in New York.

"The meeting was largely uneventful," Bernstein Research analyst Ronny Gal wrote in a note to clients..

Gal lowered his price target for the stock from $55 to $50 for late in 2013. Teva closed Tuesday at $41.67, down 85 cents on the New York Stock Exchange.
David Sell

, Staff Writer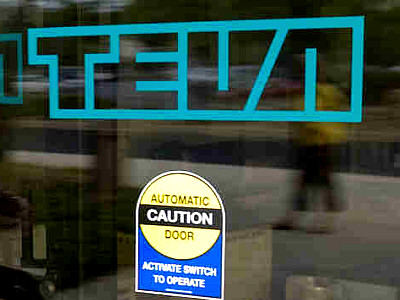 Teva's new chief executive officer Jeremy Levin, while lowering financial projections in a Nov. 30 call with stock market analysts, built expectations for the company in pointing to Tuesday's analyst meeting in New York.
But expectations are just that, expectations.
The company will release information about noon on Tuesday and then explain their hopes for their drug pipeline and how they plan to implement $1.5 billion to $2 billion in cost cuts.
David Sell

, Staff Writer

Teva Pharmaceuticals Ltd. officials said Tuesday the company will narrow its focus on which drugs it makes and cut about $1 billion from its production and procurement costs in the next five years, but there was no word on layoffs at Philadelphia area facilities such as the factory in Sellersville, Bucks County.

"More and more we will focus on cost-effective locations," Carlo de Notaristefani, Teva's chief of global operations, said during the company's three-hour presentation to stock market analysts in New York.

Based in Israel but with its Americas headquarters in North Wales, Teva sells more generic drugs than any company in the world. But it is trying to increase its more-profitable branded drug business, while helping its stock price that slumped in recent years. Teva closed Tuesday at $41.67, down 85 cents on the New York Stock Exchange.