Archive: January, 2013
David Sell

, Staff Writer
Helped by dramatically lower litigation costs, health-care giant Johnson & Johnson said Tuesday that its net earnings rose to $2.57 billion in the fourth quarter of 2012 compared to $218 million in the same period in 2011.
The earnings were non-GAAP figures.
The 2011 fourth-quarter figures included $2.2 billion in litigation losses, according to the company financial statement.
David Sell

, Staff Writer

Dr. Jeanmarie Perrone, whose specialties are emergency medicine and toxicology, said in an interview last week that we have changed eras when it comes to causes of death.

"For the 30 years, where auto accidents were the leading cause of death, we were in the automobile era," Perrone said in her office after a shift in the emergency room at the Hospital of the University of Pennsylvania. "We are now in the pharmaceutical era in the United States."

Perrone is a member of an U.S. Food and Drug Administration advisory committee that is scheduled to meet Jan. 24-25 to discuss a request from the Drug Enforcement Administration to shift the painkiller hydrocodone from a Class III drug to Class II, which has more restrictions.
David Sell

, Staff Writer
Drugmaker Pfizer filed a notice with the Securities and Exchange Commission estimating that its spinoff of its animal drug business called Zoetis will fetch $22 to $25 per share in the initial public offering.
Rarely do SEC filings have pictures of horses and piglets, kittens and chicks, so if you're into that kind of thing, a link is here.
Pfizer figures it can make more money from the animal drug business by spinning it off, but only partially. The Manhattan-based global pharmaceutical company, with a big operation in Collegeville, will keep about 80 percent of the shares and, theoretically, the profits.
David Sell

, Staff Writer

The Federal Trade Commission is not at all pleased with pharmaceutical companies, branded and generic alike.

The FTC's basic mission is to stop companies from hurting consumers by unlawfully restraining trade among theoretically competing companies in a particular market.

Pay-to-delay deals in the pharmaceutical industry are ones the FTC does not like and it hopes the Supreme Court will eventually agree.
David Sell

, Staff Writer
Allan Pamba is the director of engagement and access initiatives in GlaxoSmithKline's Developing Countries Market Access Unit.
Before he went to work for one of the world's biggest pharmaceutical companies, he wondered whether drugmakers were part of the problem in fighting diseases in developing nations of Africa, Asia and South America.
When he first started working for GSK, he had the same question that non-pharma company employees and stockholders often wonder:
David Sell

, Staff Writer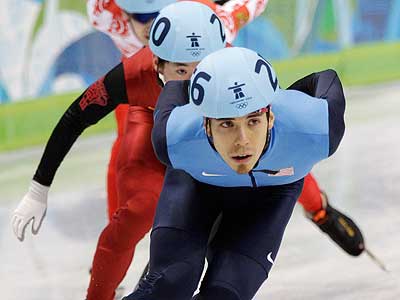 One of the cultural trend-setters in the soul patch category, Olympic short-track speed skater Apolo Anton Ohno will try to help Teva Pharmaceuticals sell more of its asthma inhaler ProAir HFA.
Teva is based in Israel, but has its Americas headquarters in North Wales, Montgomery County, and other facilities in Pennsylvania and New Jersey.
Asthma is a disease and exercise-induced bronchospasm is one symptom. EIB is a temporary narrowing of airways, showing up as shortness of breath, chest tightness and wheezing. EIB can be caused by other problems including chronic obstructive pulmonary disease (COPD).
David Sell

, Staff Writer
In marking the first anniversary of their gathering, the groups and drug companies involved in the London Declaration on Neglected Tropical Diseases issued a report that offers some of the successes and some of the gaps still to be filled.
A link to the coalition web site with the report is here.
GlaxoSmithKline, which is based in London but has a big presence in the Philadelphia region, is among the drug companies involved and chief executive officer Andrew Witty helped gather the participants last year to coordinate efforts to deal with diseases that hurt people in underdeveloped places in the world. Aside from whatever humanitarian urge he felt, Witty has stressed the need for the company to expand its thinking beyond selling "white pills in Western markets." Glaxo established a dedicated NTD unit.
David Sell

, Staff Writer

Pascal Soriot, the still-new chief executive officer of AstraZeneca, said Tuesday that he was changing the leadership lineup below his spot on the organizational chart.

When the music stopped, there were no chairs for Martin Mackay, president of research and development, and Tony Zook, executive vice president, global commercial. Their roles were eliminated and, as the company said in its statement, "Martin Mackay and Tony Zook will leave the company at the end of January."

AstraZeneca is based in the United Kingdom, but has one of three regional headquarters in Wilmington and a second facility in Newark, Del. The company is trying to adjust to the loss of revenue from high-profit drugs that now face generic competition.