Some patients don't remember the color of the pills they take, much less the name of the medicine or the manufacturer. They just want to get well.
One pharmaceutical industry group which pays attention to pills and what they do completes a five-day conference Wednesday at the Philadelphia Marriott: The International Society for Pharmacoeconomics and Outcomes Research's (ISPOR).
What is pharmacoeconomics?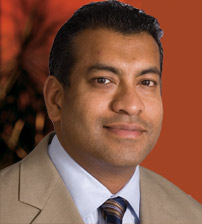 Applause and boos greeted Monday's news of dealing - and consolidation - among generic pharmaceutical companies.
Endo International said it will pay $8.05 billion for privately-held Par Pharmaceutical Holdings, L.L.C., in an attempt to strengthen its position in the shifting generic drug market. Endo operates from Malvern, Montgomery County, but avoids U.S. corporate taxes by being officially registered in Ireland.
Philadelphia-based Lannett Company, Inc., said it agreed to pay $42 million for Silarx Pharmaceuticals.
Philadelphia-based generic drugmaker Lannett Company, Inc., said Monday it bought privately-held Silarx Pharmaceuticals for $42 million in cash.
Silarx was headquartered in New York, but it was owned by a small group of investors, including private equity firms, according to Lannett's filing with the Securities and Exchange Commission.
The SEC filing said Silarx will become a wholly-owned subsidiary of Lannett.
Endo International P.L.C. said Monday it will pay $8.05 billion for privately-held Par Pharmaceutical Holdings, L.L.C., in an attempt to strengthen its position in the shifting generic drug market.
Endo's executives operate from the Philadelphia suburb of Malvern, Montgomery County, but it is officially headquartered in Dublin after acquiring a company with Irish registration.
Par operates from Woodcliff Lake, N.J.
Billionaire investor George Soros - or the people running Soros Fund Management - decided the stock of Teva Pharmaceutical Holdings, Ltd., had reached a peak. The fund sold all shares during the first quarter, according to filings with the Securities and Exchange Commission.
Teva is based in Israel. Its Americas headquarter is in North Wales, Montgomery County, and Teva has other operations elsewhere in Pennsylvania and New Jersey.
The SEC form, 13F-HR, is a table listing the stock holdings of a fund.
GlaxoSmithKline, which has about 1,000 employees in the Navy Yard, said Thursday it would give $5 million to nonprofit organizations with programs designed to help children in Philadelphia eat healthier food and exercise more.

The Philadelphia Foundation will administer the IMPACT grants and the award goes to "Get HYPE Philly!," which is a collective of 10 nonprofits headed by The Food Trust. HYPE stands for "Healthy You. Positive Energy." The website is gethypephilly.com.

The members of the collective, with their Twitter handle, are:
The Food Trust, @TheFoodTrust, convening Collective partners and coordinating Get HYPE Philly! activities, and empowering young people to be role models for healthy change in their schools and communities through the HYPE (Healthy You. Positive Energy.) youth leadership program
Greener Partners, @GreenerPartners, engaging kids in gardening and nutrition education, including at its Guild House West urban farm
Common Market, @CommonMkt, facilitating access to locally and sustainably grown food, and increasing participation in youth leadership programs at the East Park Revitalization Alliance
The Village of Arts and Humanities, @VillagePhilly, providing hands-on educational experiences in urban farming and nutrition-based activities
Norris Square Neighborhood Project, @iLoveNSNP, helping students become leaders for a healthier and more sustainable community through its Garden Education Program
The Philadelphia Freedom Valley YMCA, @pfvYMCA, preparing kids as leaders for fitness and health through physical activity programming
The Free Library of Philadelphia, @FreeLibrary, engaging students through its Culinary Literacy Center and branch-based teen mentoring program
Philadelphia Youth Network, @PYNinc, connecting kids with work opportunities where they can model and lead healthy activities while learning work-readiness skills
The Enterprise Center Community Development Corporation, @PhilaTEC, supporting students in entrepreneurship and creating youth-led businesses, such as healthy snacks for farmers' markets and corner stores
Equal Measure, @EqMeasure, evaluating and enhancing Get HYPE! Philly's social impact throughout the three-year grant
Olivier Brandicourt will leave Bayer Healthcare AG to become chief executive officer of Sanofi, which fired former GlaxoSmithKline executive Chris Viehbacher

Bayer is based in Germany and has a big operation in Whippany, N.J. Sanofi is based in Paris and has operations in Bridgewater, N.J. and Malvern. Brandicourt will start at Sanofi on April 2.

"Sanofi undertook a rigorous selection process to identify the right person to lead Sanofi forward at an important time for our company," Serge Weinberg, Sanofi board chairman, said in a statement. "I am very pleased that Olivier Brandicourt will be the next chief executive officer of Sanofi. Olivier Brandicourt's strong experience combined with his international profile, deep knowledge of U.S. and emerging healthcare markets, and his capability to unite teams will provide new dynamism to Sanofi's strategy of diversification and innovation."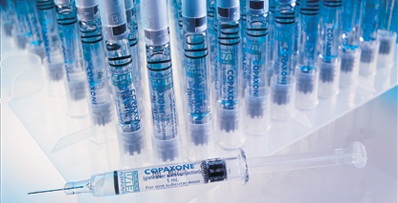 Teva's leadership shuffling in the last few years was evident again Monday evening, when the Israel-based drugmaker filed with the Securities and Exchange Commission form 20-F, which is the annual report for a foreign-based company.

The link is here. If you were to go to page 89, you would see the heading "Individual Covered Executive Compensation," which has a table and summary of the five most-highly compensated office holders, for the year ending Dec. 31, 1024.

Chief Executive Officer Erez Vigodman was the first one listed, but he didn't have the highest compensation for 2014, though only partially because he got that title on Feb. 11, 2014.