David Sell
Ezekiel Emanuel, chair of the department of medical ethics and health policy at the University of Pennsylvania, is not afraid of delivering difficult news.
Speaking to biotech and health executives at an invitation-only event Monday in Philadelphia, he said he was invited as a counter balance to other speakers, whom he described as "techno utopians," people who are gung-ho on medical technology and are less vocal on the costs to the entire health care system.
The event was the Klick Ideas Exchange, sponsored by Klick Health, a digital marketing agency. Veeva Systems and the Biotechnology Industry Organization were also sponsors. BIO, the Washington-based trade association, is holding its annual convention at the Pennsylvania Convention Center this week, attracting 15,000 people.
David Sell
Drugmaker GlaxoSmithKline is based in London and has big operations around Philadelphia, but it is expanding its search for new drugs to finding and creating start ups in the San Diego area.
Last year, GSK opened an office in San Diego. On Monday, at the start of the BIO International 2015 convention at the Philadelphia Convention Center, it joined Avalon Ventures in forming three new companies that will operate from a fourth company's location in the San Diego suburb of La Jolla. The fourth company, COI Pharmaceuticals, was only formed in late 2013 and the COI stands for "Community of Innovation."
Avalon and GSK formed a partnership in April 2013.
David Sell
Veeva Systems Inc. serves as an example of Silicon Valley meeting the Delaware Valley, with new technology and venture capital meeting the decades-old business of making medicine and selling pills.
"Peter is a Silicon Valley technology guy and he runs products out of California and I'm a Philly guy with a pharma background," Veeva president and co-founder Matt Wallach said the other day, referring to fellow co-founder and chief executive officer Peter Gassner. "And we never met until started the company."
Veeva makes and sells cloud-based computer software to life sciences, pharmaceutical and biotech companies. About 15,000 of people from those types of companies will be in Philadelphia this week for BIO International 2015, the annual convention put on by the Washington-based biotech trade association.
David Sell
Renold Capocasale and his team at FlowMetric and FlowMetric Diagnostics will show off their new, patented mobile flow cytometry unit Tuesday at BIO International 2015 at the Pennsylvania Convention Center.
Capocasale is the CEO of FlowMetric, which had its fifth birthday in March, while the diagnostic unit is newer.
The biotech industry is almost, by nature, turbulent, with companies scrambling to find funding and produce a drug worthy of putting in patients - or being bought by a larger pharmaceutical company. Big and medium pharmaceutical companies have been downsizing or shedding divisions while adding others, all in the pursuit of profits.
David Sell
Former President Bill Clinton will talk about the future of health care Monday in Philadelphia at an invitation-only gathering of about 200 life sciences executives, policy makers and academic experts.
The Klick Ideas Exchange, sponsored by Klick Health, will be held at the National Museum of American Jewish History.
The event is separate from the BIO International 2015 conference that also begins Monday in Philadelphia, though BIO officials are participating in the Klick program.
David Sell
Teva Pharmaceutical Industries, Ltd., has been trying to buy fellow giant generic drugmaker Mylan, Inc., and the latest step to emerge was the purchase of chunks of stock on the open market.
Teva said it had bought a 1.35% stake in Mylan at prices ranging between $69 and $71 per share.
"Acquiring shares of Mylan underscores our commitment to consummating a transaction as soon as possible, and demonstrates our confidence in the strategic, financial and cultural merits of a Teva-Mylan combination," Teva spokeswoman Denise Bradley said in a statement. "As we have repeatedly stated, Teva is ready to meet with Mylan and its advisors to discuss the transaction, and we will continue to take the steps necessary to deliver the benefits of this combination to the stockholders of Teva and Mylan as well as the other stakeholders of both companies."
David Sell
The Federal Trade Commission said Thursday that Teva Pharmaceutical Industries, Ltd., the now-parent company of Cephalon, had agreed to re-pay $1.2 billion in "ill-gotten gains," for pay-to-delay deals when the two companies were competitors.
The settlement comes as a trial in the case was scheduled to begin Monday in federal court in Philadelphia.
Cephalon was based in Frazer until it was bought by Teva, in a deal that closed in 2012. Teva is based in Israel, its Americas headquarters is in North Wales and it has other operations in Pennsylvania and New Jersey.
David Sell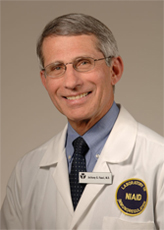 A randomized clinical trial with some 4600 people in 35 countries showed that HIV-infected individuals have a better chance of avoiding AIDS and other serious illnesses, if they start taking antiretroviral drugs earlier rather than later when measured by their CD4+T-count, a key indicator of the immune system.
The news was reported Wednesday by the group running the trial and U.S. government agencies involved in the project.