David Sell
Teva Pharmaceutical Industries Ltd., said Thursday that its third-quarter profit rose compared to the same period last year in large part because it stopped trying to sell generic medicine in markets where the profit was too small, cut expenses and converted patients to a new version of its multiple sclerosis medication.

Teva's net income rose from $711 million in the third quarter of 2013 to $876 million in the same period this year.

Sales for the third quarter were almost flat, decreasing from $5.059 billion in 2013 to $5.058 billion the third-quarter this year.
David Sell
With potential acquisitions hovering in the background, drugmaker Pfizer said Tuesday that its third-quarter revenue declined two percent from the same period a year ago, from $12.643 billion in 2013 to $12.361 billion in 2014.

Pfizer's third-quarter profit increased three percent, from $2.59 billion in 2013 to $2.666 billion in 2014.

Based in Manhattan, Pfizer has a big operation in Collegeville, Montgomery County.
David Sell
Drugmaker Merck & Co., said Monday morning that its total revenue declined four percent in the third quarter of this year compared to the same period a year ago.

Merck's total revenue was $10.557 billion in the third quarter of 2014, compared with $11.032 billion in the same period of 2013.

Merck is based in Whitehouse Station, N.J., but has big operations in the Philadelphia suburbs of Upper Gwynedd and West Point in Montgomery County.
David Sell
AbbVie's board of directors essentially pulled the plug on the drugmaker's $54 billion acquisition of Shire Pharmaceuticals because of tougher tax rules announced by the federal government in September to deter U.S. companies from deals designed to avoid paying U.S. taxes.

As it suggested it might do earlier this week, the AbbVie board voted Wednesday night to change its mind and recommend that AbbVie shareholders not approve the takeover of Shire, which was announced in July.

AbbVie's board was scheduled to meet Monday, but moved up its meeting after Shire earlier on Wednesday waived a requirement that AbbVie wait three business days before discussing the proposed agreement.
David Sell
One of the more prominent tax inversion-prompted corporate takeovers appears to be coming undone because the U.S. Treasury Department stepped in to deter U.S. companies from trying to avoid paying U.S. corporate taxes.

Drugmaker AbbVie, which is based near Chicago, had agreed to pay $54 billion to buy Shire, which is headquartered in Ireland but mainly operates from Chesterbrook in suburban Philadelphia.

Early Wednesday, AbbVie said in a statement that its board of directors is going to "reconsider" its recommendation to shareholders that they vote in favor of the deal.
David Sell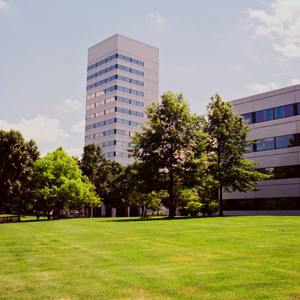 Healthcare giant Johnson & Johnson reported third quarter financial results Tuesday morning, with sales increasing to $18.5 billion, 5.1 percent more than the same period in 2013.

J&J's headquarters is in New Brunswick, and it has several other facilities in New Jersey and Pennsylvania.

Sales of the company's hepatitis C drug Olysio helped boost the pharmaceutical division, but several companies compete in that category, so the high prices many of them charge might drop a bit. A bit.
David Sell
Teva Pharmaceuticals would not say Monday afternoon on how many people lose jobs in the wake of Monday morning's announcement that it will discontinue 14 pipeline projects in it women's health and oncology divisions.
Teva is based in Israel, but it has multiple facilities in Pennsylvania and New Jersey.
"At this time, we are not disclosing any additional information beyond that provided in the release," Denise Bradley, Teva vice president for global corporate reputation, said via email.
David Sell
How do you define - and price - value and benefit?

In an article posted Friday on the Journal of American Medical Association website (free, link here), Dr. Peter B. Bach of the Health Outcomes Research Group at the Memorial Sloan-Kettering Cancer Center, writes that some in his community are worried that the high prices of some drugs are not properly linked to their benefits and value.

"As policy makers consider how to handle high-priced drugs, an important concern is that the price of the drug is not currently linked to its benefits," Bach wrote.