David Sell, Inquirer Staff Writer
We have at least two vaccine arguments raging - one with the epicenter in Disneyland and the other in developing nations.

Good vaccines are, like other good medicine, difficult to make. But in an area with many disputes, there is little dispute that good vaccines work very well over most populations who get them. The tricky part is getting people vaccinated and paying for it.

Measles can be a very bad disease, which is why healthcare officials spent decades working to eradicate it in the United States. But a few parents, including some with enough money and education to know better, have decided to skip vaccinating their children against measles out of misguided fear that it causes autism or bad breath or something else unrelated. So, with many visitors from foreign countries where measles has not been eradicated, Disneyland is at the center of the measles outbreak. According to Monday's story in the Los Angles Times, there have been 73 measles cases reported in California and 14 outside the state: three in Utah, two in Washington state, five in Arizona, one in Colorado, one in Oregon, one in Nebraska and one in Mexico.
David Sell, Inquirer Staff Writer
Drugmaker Pfizer said Tuesday morning that its fourth quarter revenue declined from $13.558 billion in 2013 to $13.118 billion in the same period of last year, a three percent decline. The full-year revenue declined from $51.584 billion in 2013 to $49.605 billion in 2014, a four percent decline.
Pfizer is based in Manhattan and has a big operation in Collegeville, Montgomery County.
Pfizer's profit declined in the fourth quarter and for the full year. The company said fourth quarter profit declined from $2.568 billion in 2013 to $1.228 billion in the same period of 2014, a decline of 52 percent. The full-year profit declined from $22.003 billion in 2013 to $9.135 billion, a decline of 58 percent.
David Sell, Inquirer Staff Writer
Former Food and Drug Administration Commissioner Dr. David Kessler might testify for the plaintiff in coming days in a lawsuit against drugmaker Johnson & Johnson that is being heard in Philadelphia Court of Common Pleas.

Contrary to several media reports, this is not the first trial of a case involving the antipsychotic drug Risperdal, which was approved more than a decade ago for schizophrenia. J&J has been accused of promoting the drug for unapproved uses in a many jurisdictions and, in a federal case, eventually agreed pay a $2.2 billion penalty. J&J's pharmaceutical division, Janssen Pharmaceuticals, is the maker of Risperdal.

Philadelphia attorney Stephen Sheller has been fighting for a decade for plaintiffs, who claimed harmful effects from antipsychotic drugs, and for whistleblowers, who alleged that drug companies reaped profits for inappropriate sales and sales tactics.
David Sell, Inquirer Staff Writer
Merck & Co., posted a WARN notice that it will lay off 172 people from its information technology unit at its Branchburg facility in North Jersey. The job cuts are effective March 16.

Though it still hires for some positions in some places, the drugmaker announced in October 2013 that it planned major job cuts and consolidation of facilities by the end of 2015. This move is part of that process, according a Merck spokeswoman.

Merck, which has big operations in Upper Gwynedd and West Point, Montgomery County, has vacated its Whitehouse Station facility and moved its headquarters to Kenilworth. Both of those towns are in North Jersey.
David Sell, Inquirer Staff Writer
The University City Science Center's QED Proof-of-Concept program said this week it will help fund researchers developing technologies for high-speed eye exams, cancer treatment, stem cell growth and healthcare sanitation.

The total of $650,000 in funding is part of a program started in 2009 to help novel university technologies with market potential, according to a center statement. The Science Center and the schools of the winners will each contribute half of the money. The four were chosen from a pool of 68 applicants and nine universities in the Philadelphia region.

The QED grants went to researchers at Lehigh University, Rutgers, Temple University and Thomas Jefferson University. The Science Center also has business advisors who might lend a hand. This is the seventh round of funding and 24 previously-funded QED projects amounted to $14.8 million in follow-on funding and led to six licensed technologies, according to the Science Center.
David Sell, Inquirer Staff Writer
In Tuesday night's State of the Union speech, President Obama said he hoped that American technological knowledge would lead to greater use of precision medicine to cure health problems.

"Twenty-first century businesses will rely on American science and technology, research and development," Obama said. "I want the country that eliminated polio and mapped the human genome to lead a new era of medicine - one that delivers the right treatment at the right time.

"In some patients with cystic fibrosis, this approach has reversed a disease once thought unstoppable. So tonight, I'm launching a new Precision Medicine Initiative to bring us closer to curing diseases like cancer and diabetes, and to give all of us access to the personalized information we need to keep ourselves and our families healthier. We can do this." A link to the White House website related to the speech is here.
David Sell, Inquirer Staff Writer
Bristol-Myers Squibb, which is based in New York and has a big operation in Princeton, changed leadership Tuesday, with Lamberto Andreotti becoming chairman of the board and Dr. Giovanni Caforio moving into the role of chief executive officer as of May 5.

"I also want to express my excitement that Giovanni has been appointed to succeed me as CEO," Andreotti said in a statement. "I have a high level of confidence in Giovanni that is shared by everyone who has seen him consistently and successfully drive performance. He has an unmatched breadth and depth of experience. From his start in a medical role to his experience as a general manager to his roles as chief commercial officer and chief operating officer, Giovanni has demonstrated a unique ability to work across the organization to bring innovative medicines to patients."

BMS is in the thick of the hunt in the relatively new area of immunotherapy, which aims to fight cancer by unlocking the proteins in cells that help the body fight cancer itself.
David Sell, Inquirer Staff Writer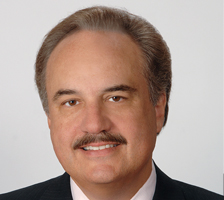 The chief executive officer of CVS Health, Larry J. Merlo, was among those invited to sit in gallery box with First Lady Michelle Obama for Tuesday night's State of the Union speech in the House of Representatives in Washington.

CVS Health, which has the second-largest pharmacy benefit management operation in the country, is most known by consumers for its 7,800 retail pharmacies. The invitation stems from CVS announcing last year that would stop selling cigarettes at those stores.

The blurb from the White House statement is below and more information on the speech and other invited guests can be found at whitehouse.gov/sotu.