Two sea lion pups were born to two separate first-time mothers at Six Flags Great Adventure theme park in Jackson, N.J. Piper was born on June 5 to mother Dichali and Ridley, named after an endangered turtle species at the park, was born June 18 to mom Ella.
Already, the sea lion pups have begun to express their own personalities.
"She has no qualms about sassing the trainers or her mother through vocalizations," Jessica Peranteau, senior supervisor of animal training, said about Piper. "She is exploring her independence at an early age," Peranteau said of the 2-month-old.
Ridley weighed just 15 pounds when she was born. She earned her turtle-themed name because of her non-traditional side-to-side flipper movement and early swimming proficiency.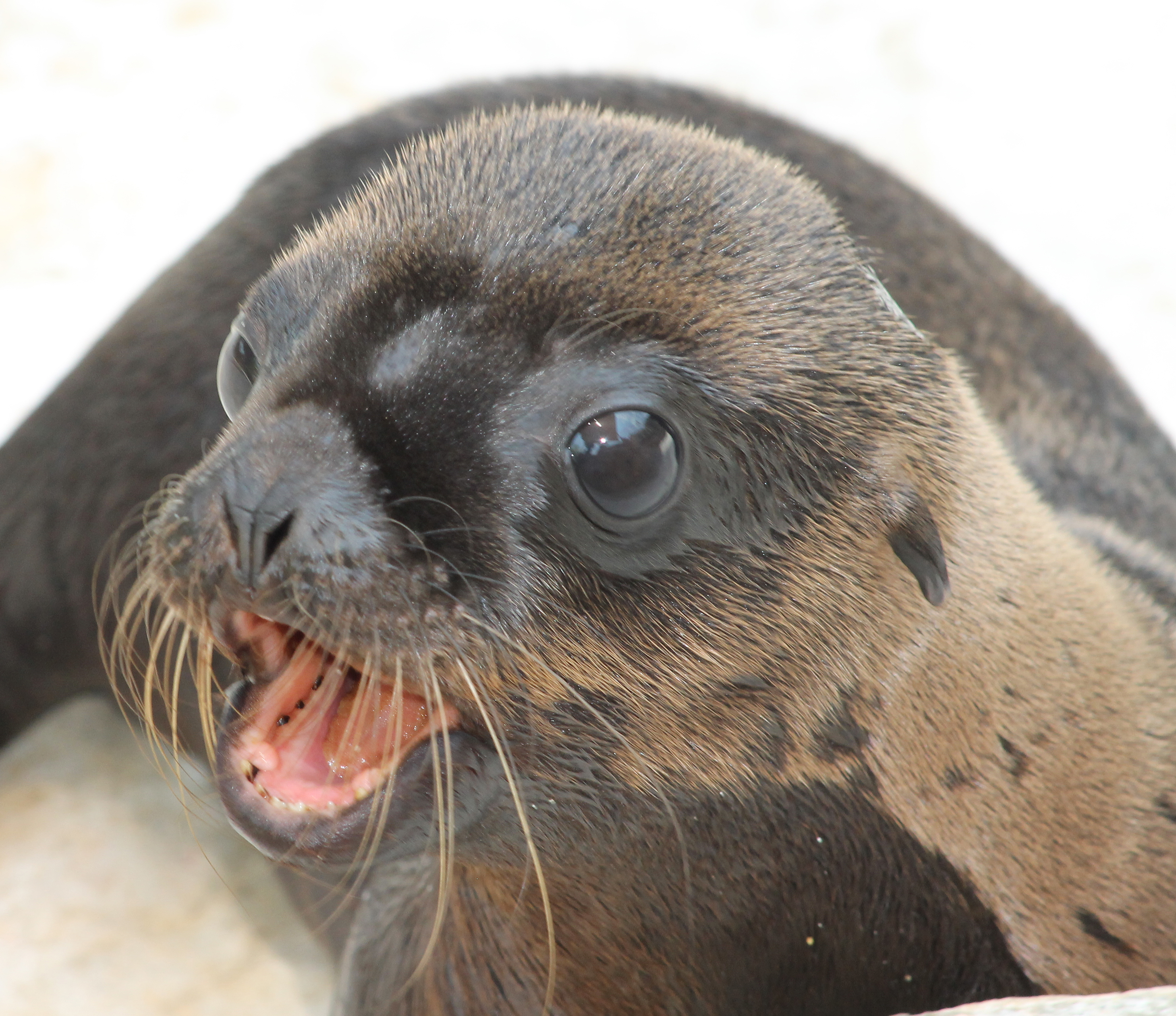 Ridley, born June 18.
The new pups and their mothers can be seen at the SeaFari Theater in the Golden Kingdom section of Jersey's Six Flags theme park.