One Pottsville pup received high honors this week, thanks to his work with an area boy living with Duchenne Muscular Dystrophy.
Milk-Bone recently named area dog Chopstick, a Golden Retriever mix, to their second annual roundup of 'Dogs Who Changed the World.' A service dog, Chopstick lends a paw daily to Pottsville fifth grader Colin Studlack with tasks like picking up dropped items and keeping an eye on the youngster.
Now, he's got his own trading card: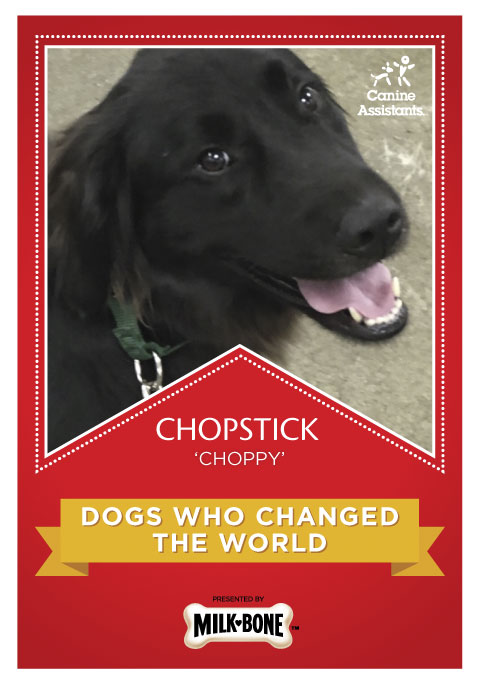 Chopstick's skill in the service dog arena comes in part from his time at the Canine Assistants school, where he reportedly was a top graduate. Headquartered in Georgia, the Canine Assistant school helps to train high-functioning service dogs, as well as partner those pups with folks in need.
This year, Chopstick, also known as "Choppy," is one of 10 dogs honored by Milk-Bone. The remaining honorees will be announced April 11.