Zuzu is a 2-year-old female cat.
She can be timid, but could happily live with with low-key cats and dogs. Zuzu loves to cuddle and will chirp and mew at you to get your attention. She has also lived with small animals, such as rats and ferrets, and has no issues with them. Zuzu needs a patient owner who will give her the time and space to adjust to new surroundings, but once she does she will be your truest cat companion.
__
If you are looking for a feline friend of any age or temperament come to Street Tails this Saturday, May 17 for our "Purrfect Match" event in coordination with ACCT, to find your Purrfect feline friend.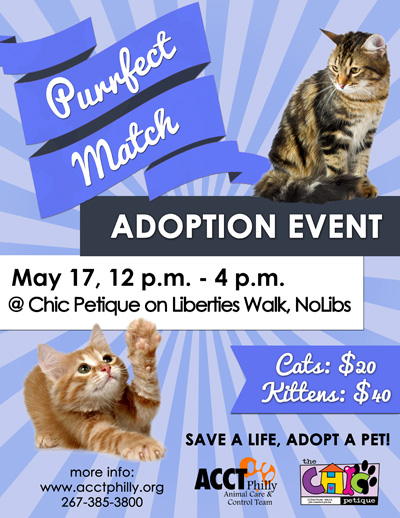 ––––
Interested in adopting?
www.streettails.org
Phone: 267.761.9434
Fax: 267.761.9496
Street Tails Animal Rescue
1030 N. 2nd St. #401
Philadelphia, PA. 19123
Follow Street Tails on Facebook and YouTube.