petMD Staff
For better or for worse, the holidays often bring new pets into our households. Your addition may have been well-planned and thoughtfully implemented, which is always the recommended course. However, many new pets end up in our homes either as gifts or as our own impulsive purchases or adoptions.
While I never recommend giving a pet as an unexpected (i.e., surprise) gift, it happens. And when it does, it often places a pet into a household where it may not be all that welcome. As a result, that pet often ends up surrendered to a shelter or rescue shortly after the holidays conclude.
Impulsive purchases are a bit different but the result is often the same. When the addition of a pet is unplanned, new pet owners may find themselves in a position where they are financially or physically unable to care for the new pet. Or they may simply have second thoughts about having the pet in the household.
Christie Aschwanden
With final exams bearing down on them this month, nearly 1,000 students at Virginia Commonwealth University in Richmond turned out for "Paws for Stress" — a chance to pet and play with therapy dogs.

Pets were once considered a leisure interest, one best kept at home. But there's a growing recognition that in addition to companionship, animals may offer humans a tangible health boost. VCU is just one of many colleges making therapy dogs available to students to help them cope with the stresses of finals, says Sandra Barker, a researcher at the Center for Human-Animal Interaction at VCU's medical school and an organizer of the event.

Humans have a long history of keeping creature companions, and if you ask most animal lovers if their beloved pet makes their life better, they'll say yes. But can a pet improve our health? That's a question that researchers are beginning to investigate. The field is still in its late infancy, says Barker, and the evidence remains mixed. At the moment, some of the best evidence for the benefits of pet interactions comes in the mental health arena, she says.
petMD Staff
Hearing the news that your pet has been diagnosed with cancer can be both devastating and terrifying at the same time. It is natural to have many questions about exactly what the diagnosis means, what might happen to your pet as the cancer progresses, and what options you have for treating the disease.
One of the most common questions I am asked by owners during an initial appointment is, "What caused my pet's cancer?" I can definitely appreciate why this is an important piece of information they would want to understand. Unfortunately, this is a very difficult question to answer accurately, as in nearly all cases cancer is typically caused by a combination of genetic and environmental influences, many of which may have occurred years before the diagnosis was made.
The fact that certain types of cancers occur more often in particular breeds of dogs and cats lends much evidence to the concept of a genetic cause for the disease. We do know that the genetic mutations that cause cancer can occur in the reproductive cells of male and female animals, and these mutations can be passed on to puppies and kittens, giving rise to a heritable predisposition to different types of tumors. Most cancers, however, arise from mutations that occur to genes during a dog's or cat's lifetime that were not present at birth. These mutations can result from internal factors, such as exposure to naturally occurring hormones, or external factors, such as environmental tobacco smoke, chemicals, or even sunlight.
petMD Staff
We all enjoy special foods, particularly over the holidays. During these weeks, our homes are often filled with chocolates, wine and other culinary masterpieces. Many of these items can be quite dangerous for our pets, both feline and canine.
For cats, chocolate, caffeine-containing foods and beverages, foods containing onions and/or garlic, alcohol, and raw bread dough are among the dangers.
Besides the wonderful foods we share over the holidays, many of us also spend a lot of time decorating our homes and decking out the halls. Although these decorations add beauty to our homes and are a traditional part of the holidays, they can also pose significant risks for your cat.
Lilies, Christmas roses, amaryllis, holly berries (and their leaves), and mistletoe are among the dangerous plants often used as holiday decorations. Interestingly, poinsettias (which are often maligned as being extremely toxic for pets) are really only mildly toxic and the risk to pets with this particular plant is somewhat overrated.
Ribbons, strings and other similar types of items can pose a threat for kittens and curious cats. If swallowed, these items can cause intestinal obstructions that may require surgical treatment and may even prove to be fatal for your cat.
Potpourris are often used to freshen the air and give our homes a delicious scent. However, these items can contain herbs and essential oils that can be dangerous for your cat. Be especially cautious of liquid potpourris.
Candles are another decorative hazard. Candles can not only cause burn injuries to curious cats but overturned candles can also pose a fire risk for your home.
Electrical cords can also be dangerous to a playful cat. Electrocution is a real risk for any cat that bites into a low-hanging electrical cord.
Christmas tree water can become stagnant, becoming a breeding ground for bacteria and other unhealthy organisms. It may also contain fertilizers and other preservatives designed to keep your tree fresher longer. This water may pose a disease threat to a thirsty cat who samples the water.
Glass ornaments may be knocked off trees and countertops, resulting in sharp edges that can pose a safety hazard and injure your cat.
Pittsburgh Post-Gazette, Pittsburgh, PA
We'll spend more than $58 billion this year on our pets, according to the American Pet Products Association. Here are some gifts for them that won't break your piggy bank:

If cats could talk, they'd tell you that meals taste best straight out of the cat food can. The Luxury Cat Dish from toy and novelty retailer Archie McPhee holds everything from kibble to caviar. This 5-inch ceramic tuna can is pet- and human-safe. $16.95 at mcphee.com

National Geographic and PetSmart have joined forces to market a line of pet toys that entertain and exercise pets and encourage interaction with their humans. Cat toys include a jellyfish, lizard, electronic caterpillar and slithering snake. These colorful toys satisfy a cat's chase and hunt instincts by simulating the movements of prey in the wild. Proceeds benefit animal conservation and habitat preservation. Jellyfish Teaser — $7.99 at PetSmart.
petMD Staff
Bringing pets to a veterinarian for a wellness exam can be nerve-wracking and frustrating for some people. Often it isn't even the vet's fault — we just don't know the right questions to ask. Here are 10 things everyone should ask their veterinarian.
1. Is My Pet at a Healthy Weight?
More than half of the dogs and cats in the U.S. are overweight, according to a recent survey by the Association for Pet Obesity and Prevention. Even worse, many pet owners with overweight dogs or cats deny there is even a problem with their pet. Ask your veterinarian if your pet is within the appropriate weight range for her breed, size and stature. Then, if there is a problem, you can work in tandem on how to solve the issue. This also applies if you suspect your pet is underweight, though it's less typical.
Layla A. Jones
Look out, fur lovers. People for the Ethical Treatment of Animals' (PETA's) use of provocative propaganda is celebrating its 25-year anniversary and they're bringing the party to Philadelphia.
From Dec. 3 until Dec. 7, Twenty-Two Gallery (236 S. 22nd St.) will be hosting the "Naked Ambition: 25 Years of PETA's Sexy Celebrity Ads" exhibit. PETA has been known for their sexualized, attention-grabbing advertisements, and this exhibit will be showcasing "how a charity uses titillation to promote vital social change," a press release said.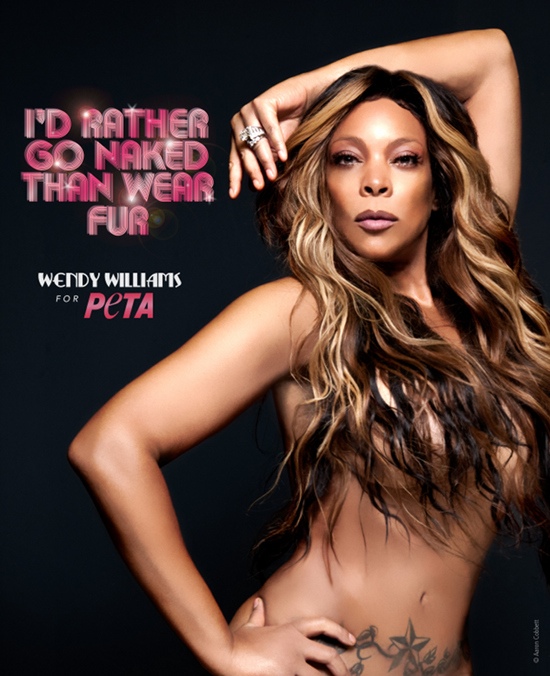 Layla A. Jones
Cute dogs in ugly sweaters? Yes, please. On Saturday, Nov. 22, Citizens for a No-Kill Philadelphia and Historic Philadelphia will be hosting an "Ugly Sweater Adoption Extravaganza" at Franklin Square Park (6th and Race streets).
From 3 p.m. until 8 p.m., local pet owners are encouraged to bring their pups out in their ugliest holiday sweater to enjoy Franklin Square's daily light show, pet photos with Santa, agility demonstrations by the Zoom Room Philadelphia, and more family friendly fun. The pooch with the best ugly sweater will win a surprise pet prize pack and of course there's something in it for you, too, human.
No pet? No problem! There will be plenty of adoptable pets from local shelters around the city ready to find their forever home.