In terms of Peco restoration efforts, the ice storm of early February 2014 rivaled the damages done by Superstorm Sandy in Philadelphia's Pennsylvania suburbs.
Here are the stats from Peco to prove it.
If other power companies in Pennsylvania and New Jersey were included, Sandy would be a clear No. 1, since its devastation was felt throughout Eastern Pennsylvania and all of New Jersey.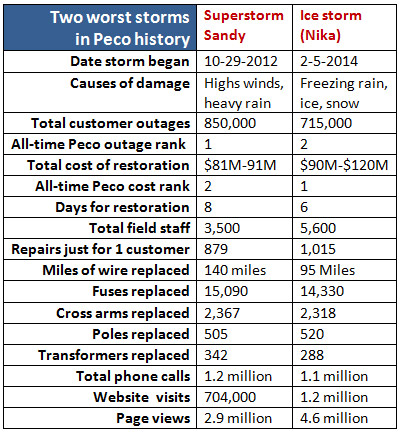 Contact staff writer Peter Mucha at 215-854-4342 or pmucha@phillynews.com.