Archive: May, 2011
It's the last day of May and the last chance to "sell in May, and go away" as that old Wall Street chestnut advises. Of course, your broker may then call to tell you to "buy in June, it's not too soon."
The first day after the long Memorial Day weekend may feel languid, but there is a lot of business news on deck this week. The biggest is the employment report set for Friday morning. Hope springs eternal for another month of 200,000-plus job growth in May, but there have been a variety of events this year that lead forecasters to be cautious. This time it's the Midwestern flooding and deadly tornadoes.
Also, automakers will release their May sales this week. Will they show weakness related to the parts supply-chain disruption following the March earthquake, tsunami and nuclear power crisis in Japan?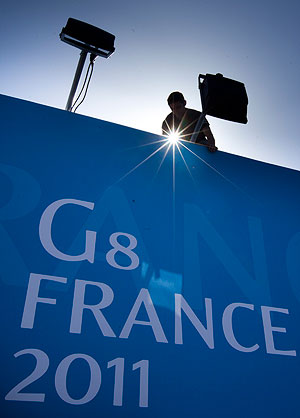 If memory serves me, this day before the Memorial Day weekend will find reporters talking to many sources over the phone with seagulls laughing in the background, stuck in traffic on the Atlantic City Expressway or at the airport waiting for flights. Work day, indeed.
The rest of the world has been punching the clock. The Group of Eight winds up its meeting today. I'm not sure that the communique, obtained by Reuters and set to be issued later, is worth all of the staff time put into it.
Reuters also says that AstraZeneca won't pay for doctors travelling to international medical conferences anymore. Sure, that will save some money for the pharmaceutical company. But the move has far more to do with pressure from lawmakers over all sorts of payments Big Pharma has made to doctors, medical schools and hospitals over the years.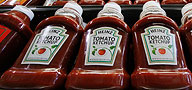 This seems to be a week of extremes. Destructive tornados, prolonged 80- to 90-degree heat, 19-inning baseball games, and slooooooow news on the business wires.
No, not everyone has left town to begin their "three-day" weekend. They're just making effective use of those e-mail autorespond messages and voicemail, right?
So let's cast our eyes to Pittsburgh where H.J. Heinz released its Q4 and full-year financial results. Sales for the year topped $10.7B, while net income rose to $990M. Like other companies, the ketchup (or catsup) maker's growth is coming from emerging markets, such as India, Russia and China.
As graduation season for area colleges winds down, Georgetown University has issued a report on what those different majors are worth in terms of potential earnings.
The researchers called their 182-page report, "What It's Worth," and it attaches some dollar signs to those new diplomas that may come as a shock to some.
I think everyone intuitively knows that engineers make more money right out of the gate. The Georgetown study shows that eight of the 10 majors had the highest median earnings with petroleum engineers at the top of the list with $120,000 per year. The only major with a median more than $100,000 was an agglomeration called pharmacy pharmaceutical sciences and administration ($105,000) although mathematics and computer science came close ($98,000).
The promise of high-speed rail was a big topic of the Greater Philadelphia Chamber of Commerce's annual "State of the Region" meeting Tuesday.
But Transportation Secretary Ray LaHood made another point early and often: If Congress passed a transportation funding bill, it would create jobs.
It's a message he has been repeating at speeches and appearances across the nation since the Obama administration released a $550 billion, six-year plan to pay for various transportation-related infrastructure projects on Labor Day last year.
When I'd read that Norristown-based USM Services Holdings Inc. had been acquired for $255 million last week, one thought kept resonating in my mind.
It's another example of what's possible when graduates of area colleges stick around to start their businesses here. Internet-oriented companies may get much of the attention now, but there are plenty of low-tech firms launched by young grads, too.
USM was founded in 1988 by two West Chester University graduates who sought to clean up by cleaning commercial buildings. What was once Tower Cleaning Systems, making the Inc. 500 list of the fastest-growing privately held businesses, would become U.S. Maintenance Inc.
It seems odd for the U.S. Small Business Administration to hand out awards to big businesses just because they play well with small business.
But if it wasn't for the Dwight D. Eisenhower Award for Excellence, the Philadelphia area wouldn't have any winners among the national awards issued during last week's National Small Business Week.
Amec Earth & Environmental Inc., of Plymouth Meeting, received the Eisenhower award in the services category. That office is part of Amec P.L.C., a London-based engineering and project-management company that had 2010 revenue of 2.95 billion pounds, or $4.5 billion.
Ask me how thrilled I am that we'll soon have a jobs commission in Philadelphia to come up with ways to put people to work.
Not that we don't need to reverse the decades-long decline in employment in the city. It's just that this is the wrong way to go about it.
In case you missed it amid all the excitement over the Pennsylvania primary election, voters in the city on May 17 approved a ballot question establishing a 17-member jobs commission.