Archive: January, 2012
Mike Armstrong

, Inquirer Columnist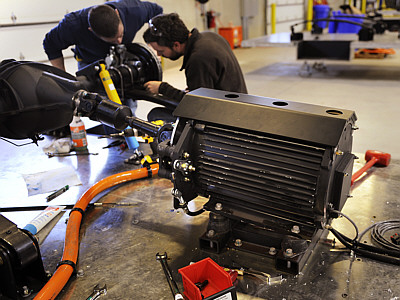 What I found interesting about the regional economic outlook presented at Greater Philadelphia Chamber of Commerce event Tuesday morning had to do with the past, rather than the future.
Namely that 2011 turned out to be a lot better than businesspeople thought it would.
The Federal Reserve Bank of Philadelphia has been surveying chamber members for the last couple of years about their own business prospects as well as their impression of conditions in the wider economy.
Mike Armstrong

, Inquirer Columnist

It's earnings, earnings, and more earnings on this Thursday.

Radnor-based Airgas said net sales for its third quarter rose 12 percent to $1.15B. Net earnings for industrial and medical gas distributor rose strongly to $72.3M, or 93 cents per share, from $55.8M, or 65 cents per share.

Sales and profits were also up sharply for Carpenter Technology. Q2 net sales for the maker of specialty steels and other alloys were $431.1M vs. $375.6M for the same quarter in 2010. Net income was $23.6M, or 52 cents per share, compared with $9.3M, or 21 cents per share.
Mike Armstrong

, Inquirer Columnist

Tons of companies are reporting earnings Wednesday, but I don't think any will be able to wrest the headlines away from Apple's eye-popping Q4 iProfits.

A $13 billion profit on revenue of $46 billion in one quarter (!) is almost oil industry-like -- so big, so rich, you think twice as you applaud it.

In fact, it seems that Apple may have been one company President Obama had in mind in his State of the Union speech Tuesday night when he talked about companies bringing jobs back home.
Mike Armstrong

, Inquirer Columnist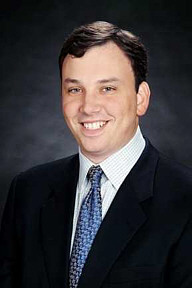 Bon-Ton Stores Inc. hired the head of the Lord & Taylor department-store chain to be its new chief executive.
Brendan L. Hoffman will join the York-based retailer that operates 276 department stores in 23 states under various regional names, including Elder-Beerman, Carson Pirie Scott and Bon-Ton.
Shares of Bon-Ton rose 13 percent in morning trading, up 42 cents to $3.65.
Mike Armstrong

, Inquirer Columnist

Look for shares of InterDigital to fall sharply at the opening of the U.S. stock market Tuesday.

The King of Prussia wireless technology company ended a six-month strategic review by choosing to remain independent, having not received any bids for the entire company. InterDigital undertook the review, hiring investment bankers in July, following a flurry of patent-driven deals involving Google, Apple and other big tech firms.

Speculation that InterDigital's extensive portfolio of 19,500 patents would attract a rich bid had dragged its shares above $75 per share last August. Shares closed Monday at $44.45.
Mike Armstrong

, Inquirer Columnist

Many local companies will be reporting financial results for the last quarter of 2011 this week.

Here's a handy checklist of who intends to report when:

Tuesday: Air Products & Chemicals Inc., of Allentown; DuPont Co., of Wilmington
Mike Armstrong

, Inquirer Columnist

Manufacturing activity in the Philadelphia region expanded in January and more companies reported improving conditions in the labor market.

The widely watched Business Outlook Survey of the Federal Reserve Bank of Philadelphia said the percentage of firms noting an increase in employment was higher than that for firms reporting a decrease -- 21 percent vs. 10 percent.

Still, "moderate" is the word the Philly Fed used for the pace of the expansion of the region's manufacturing sector.
Mike Armstrong

, Inquirer Columnist

Malvern Federal Bancorp will alter its ownership structure from one involving a mutual holding company to a stock holding company.

It's a move typical of small banks. Malvern Federal Mutual Holding Co. now owns 55.5 percent of the outstanding shares of Malvern Federal Bancorp. Those two entities will merge, and new holding company created that will sell new shares.

Management said in a statement that the proceeds from the stock offering would "strengthen" the bank's capital levels.