People
Mike Armstrong, Inquirer Columnist
More than a month after winning a proxy contest involving Quigley Corp., Ted Karkus has now been named chief executive officer of the Doylestown maker of Cold-Eeze cold remedies.
Karkus, a New York investor, successfully led an effort to replace the entire board of Quigley this spring. That victory led company founder Guy Quigley to resign. Karkus had been interim CEO since June 12; he's also chairman of the board.
As CEO, Karkus will earn a salary of $750,000, plus benefits.
Mike Armstrong, Inquirer Columnist
Kulicke & Soffa Industries Inc.'s loss is Actel Corp.'s gain.
Maurice E. Carson had been chief financial officer of Kulicke & Soffa, a Fort Washington-based maker of semiconductor assembly equipment for nearly six years. On Monday evening, the company said he was resigning to take a position with a semiconductor company in Northern California.
This morning, Mountain View, Calif.-based Actel said Carson, 52, will join at its executive vice president and CFO as of Aug. 17. Actel's previous CFO died unexpectedly Dec. 22 from medical complications following a hospitalization.
Mike Armstrong, Inquirer Columnist
After billions of federal dollars showered on bank bailouts, many small-business owners question whether it's done any good.
For them, access to credit often remains elusive, and the ailing economy only adds to the financial pressure. Recessions are color-blind, but that's cold comfort to minority-owned businesses that also have had their credit lines trimmed or loan applications denied.
The Entrepreneurs Forum of Greater Philadelphia will try to help minority-owned businesses learn how they can get funding at a July 14 meeting that will be held at the group's usual gathering spot, the Federal Reserve Bank of Philadelphia.
Mike Armstrong, Inquirer Columnist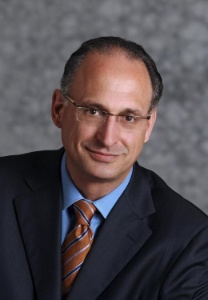 The former chief financial officer of Rohm & Haas Co. has been hired as CFO of Bacardi Ltd. , the privately held maker of rum and other liquor.
Jacques Croisetiere, 55, will join the Bermuda-based company Aug. 3. He succeeds Ralph Morera, who is retiring.
Croisetiere had been at Philadelphia's Rohm & Haas for 10 years, serving as CFO since 2003. He was one of three executives that formed the "Chairman's Committee" at the specialty chemical maker, which was acquired earlier this year by Dow Chemical Co.
Mike Armstrong, Inquirer Columnist
After losing its board seat last week, Terence W. Edwards has stepped down as president and CEO of PHH Corp.
The Mount Laurel residential mortgage originator said today that George J. Kilroy has been named acting CEO and president and James O. Egan the new chairman. All changes took effect on June 17.
Kilroy, 61, had been president and CEO of PHH Arval, the company's fleet management services business.
Mike Armstrong, Inquirer Columnist
Kevin M. Blakely started as CEO of the Center City-based Risk Management Association just before the subprime-mortgage turbulence had graduated to crisis status.
In an interview in July 2007, he said that banks had "come a long way in developing new methods of modeling risk, but we haven't been through a major business cycle yet when these methods have been tested."
Well, now, we have. After the hundreds of billions spent on bank bailouts, you probably know how effective those methods were.
Mike Armstrong, Inquirer Columnist
Marvin Samson had wanted to be a pharmacist, but he couldn't afford to go to pharmacy school.
Instead, he went to Temple University at night to get his bachelor's in chemistry. Samson went on to start two generic injectable drug manufacturers that were eventually acquired by bigger firms.
The first was Elkins-Sinn Inc. in 1967. Now owned by Baxter Healthcare Inc., the business remains one of the biggest U.S. makers of generic injectables.
Mike Armstrong, Inquirer Columnist
As fragile as glass is, the "glass ceiling" has shown distressing durability since the term was coined in the mid-'80s.
Most surveys reflect the glacial pace of change for women attaining the upper ranks of management in the nation's biggest corporations. Only 15 of the CEOs of the Fortune 500 are women.
But the picture is changing in the boardroom.