Executive Pay
Mike Armstrong

, Inquirer Columnist

Good chief financial officers are worth every penny if they can keep their enterprises humming through recessions and credit crises.

Judging by what some newly hired CFOs are earning, they're commanding quite a few pennies.

Brian P. MacDonald, introduced on Tuesday as Sunoco Inc.'s new CFO, will get an annual salary of $650,000, according to an offer letter filed with the Securities and Exchange Commission.
Mike Armstrong

, Inquirer Columnist

Repeat after me: The Obama administration will not cap executive compensation and will not tell companies how to pay their senior managers.

That is, it won't unless your company got financial help through one of the federal government's alphabet-soup bailout programs. Those who took multibillions of dollars will have to answer a federal "compensation czar."

And in general, isn't that how it should be?
Mike Armstrong

, Inquirer Columnist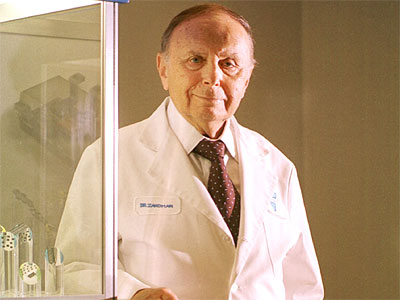 Depending on how you look at it, the founder of Vishay Intertechnology Inc. either saved his company $310 million to $385 million or will cost it $60 million over the next five years.
It all turns on a provision in the previous employment agreement of Felix Zandman. Vishay had wanted to make sure he'd be compensated in the event of termination, because of the intellectual property he has contributed since founding the Malvern electronic-components maker 47 years ago.
But I might call it a "legacy cost." Certainly, it's different from the burdens of health-care and other benefits promised workers that have contributed to the restructuring of the U.S. steel and auto industries.
Mike Armstrong

, Inquirer Columnist

This will be a busy week for annual shareholder meetings in the region.

Tasty Baking Co. kicks it off today with an annual meeting, not at its new headquarters in the Navy Yard in South Philadelphia, but at the Union League of Philadelphia at 11 a.m.

There's nothing at all controversial on the Tastykake maker's proxy ballot. Elections of directors are practically automatic. However, president and CEO Charles P. Pizzi is up for election as a director. With Pizzi in his seventh year as CEO and the company's stock price down 46 percent during his tenure, it'll be interesting to see if shareholders send any message with their votes.
Mike Armstrong

, Inquirer Columnist

An update on one of the many "say on pay" votes by shareholders on the compensation of corporate executives.

Verizon Communications Inc. shareholders voted 90 percent in favor of the "overall executive pay-for-performance compensation policies and procedures" at the phone company's annual meeting Thursday in Louisville, Ky.

Unlike other annual meetings this spring where shareholders have been seeking to win what's called a "say on pay," Verizon shareholders actually had their first opportunity to vote on the company's executive compensation practices.
Mike Armstrong

, Inquirer Columnist

DuPont Co. shareholders will be asked to vote on only one stockholder-sponsored resolution today compared with five last year.

The chemical giant will once again hold its annual meeting at the DuPont Theatre, 1007 Market St., Wilmington, at 10:30 a.m.

The lone shareholder resolution seeks to give shareholders a "say on pay" on how DuPont compensates its top management. A similar measure in last year's proxy statement did not pass.
Mike Armstrong

, Inquirer Columnist

A few days after hiring its new CEO, Charming Shoppes Inc. has disclosed what it's paying James Fogarty.

And while the pay isn't outlandish by AIG or Merrill Lynch standards, it's clear that it still takes a lot of financial inducement to attract a CEO, even in a lousy economy.

In fact, while Fogarty's compensation package would appear to be less than Charming Shoppes' last CEO, Dorrit J. Bern, it would be a stretch to call him a bargain.
Mike Armstrong

, Inquirer Columnist

After the tech stock bubble burst in 2000, lots of companies were blasted for repricing stock options awarded to their employees.

Care to guess what's going on now?

Research firm Equilar Inc. told Bloomberg News that 114 companies, including Google and Intel, have proposed or completed plans to permit exchanges of "underwater" options since early 2008.