Archive: April, 2008
Mike Armstrong, Inquirer Columnist
Give Philadelphia some credit for thinking a little creatively about helping ex-offenders find work.
The city is offering employers a $10,000 annual credit against their business privilege tax for three years for each ex-offender. Money has been set aside to provide rebates for 500 ex-offenders.
That's not a lot, considering 35,000 people are released from Philadelphia's prison system annually.
Mike Armstrong, Inquirer Columnist
Ireland's gain is the United Kingdom's loss.
Shire P.L.C., of Basingstoke, England, says it is changing its corporate structure and creating a holding company to be based in Ireland.
Tax rates are behind it. The United Kingdom levies taxes on a company's entire revenue, not just the amount generated domestically.
Mike Armstrong, Inquirer Columnist
Few Pennsylvania voters may want to hear this, but many middle-market Philadelphia-area companies that have global operations intend to expand them.
In almost every presidential election year, there is free-trade fatigue and globalization frustration. You can double those symptoms when the economy is weak.
So anyone surveying what executives' intentions are toward expanding their overseas operations had better be prepared for people to groan first, and then maybe ask questions.
Mike Armstrong, Inquirer Columnist
Veteran pharmaceutical executive David P. Holveck turned around Centocor Inc. in the early '90s after its main drug candidate failed to win FDA approval.
Last month, he was hired by Endo Pharmaceuticals Holdings Inc. in what some see as another turnaround role.
Endo, of Chadds Ford, attracted another key executive last week when it hired Ivan Gergel to head up its research and development. Gergel comes from Forest Laboratories Inc. where he managed more than 900 scientists and staff in its R&D operation.
Mike Armstrong, Inquirer Columnist
About three weeks ago, Walgreen Co. said it would buy a Chadds Ford company called I-trax Inc. The same day, it named Philadelphia-area executive Hal F. Rosenbluth president of the new Walgreens Health & Wellness division.
A filing with the Securities and Exchange Commission Thursday makes it clear that the I-trax deal was Rosenbluth's idea.
He was acting as a "senior strategy consultant" for the giant drugstore chain following the acquisition of the Conshohocken company he co-founded in 2007, Take Care Health Systems Inc.
Mike Armstrong, Inquirer Columnist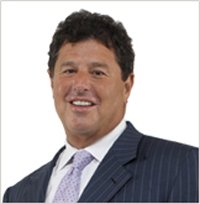 Hal F. Rosenbluth, the co-founder of Conshohocken-based Take Care Health Systems Inc., has made an impression on Walgreen Co.
It was little more than three weeks ago that Rosenbluth was named president of Walgreens Health & Wellness division when the drugstore chain announced acquisitions of Chadds Ford-based I-trax Inc. and Whole Health Management of Cleveland.
Today, Walgreen named Rosenbluth a corporate vice president.
Mike Armstrong, Inquirer Columnist
Vernon W. Hill II isn't finding it hard to fill his hours, post-Commerce Bancorp Inc.
In November, he launched an investment firm in Maryland called Hill-Townsend Capital. (Read a Forbes story on his partner here.) In January, he invested in a banking industry blog, Bankstocks.com. He took a minority stake in the Saladworks restaurant chain, based in Conshohocken in February. And now, pet insurance.
That's right insurance for your dog or cat. A Philadelphia company called Petplan USA has named Hill its chairman.