Consumer Products
Mike Armstrong

, Inquirer Columnist

It was one year ago that the CEO of Pep Boys — Manny, Moe & Jack told analysts that his intent was to grow the auto-parts retailer, not sell it.

Mike Odell's comments came shortly after a Los Angeles-based private-equity firm had dropped plans to take Philadelphia-based Pep Boys private in a deal worth $15 per share.

As Pep Boys shareholders prepare to gather for their company's annual meeting Wednesday, I hope one will ask whether when Odell expects to deliver that growth, because there have been scant signs of it in the last three years. The 763-store retailer generated total revenues of $2.09 billion in its fiscal year ended Feb. 2 compared with $2.06 billion in the previous year and $1.99 billion the year before that.
Mike Armstrong

, Inquirer Columnist

Skinny Nutritional Corp., the local flavored-water marketer that saw most of its board resign earlier this year, has filed a Chapter 11 petition to restructure its operations.

Now based in Bryn Mawr, the company listed total assets of $2.93 million and total debts of $6.01 million in documents filed in U.S. Bankruptcy Court in Philadelphia. Skinny Nutritional makes Skinny Water, which has been marketed as a zero-calorie, zero-sugar bottled water beverage.

In a filing with the Securities and Exchange Commission, Skinny Nutritional stated that the "decision to seek protection under Chapter 11 was triggered" by an attempt by its New York-based lender, Trim Capital L.L.C., to foreclose on certain assets, including its portfolio of trademarks.
Mike Armstrong

, Inquirer Columnist

Honickman Group, of Pennsauken, will acquire Pepsi-Cola bottling operations on Long Island, N.Y. from another independent bottler, Pepsi Bottling Ventures L.L.C. (PBV)

Terms of the transaction, expected to be completed during the second quarter, were not disclosed.

Honickman's Pepsi-Cola Bottling Co. of New York currently operates in New York City's five boroughs and Westchester County.
Mike Armstrong

, Inquirer Columnist

Within the last three weeks, Conshohocken-based Skinny Nutritional Corp. has seen three of its four board members resign, each submitting a letter critical of how the company is being run.

The only board member left is chairman Michael Salaman, who also happens to be the CEO.

Skinny Nutritional is the maker of Skinny Water, which is marketed as a zero-calorie, zero-sugar bottled water product. A tiny, unprofitable company, Skinny Nutritional's shares trade over the "pink sheets" over-the-counter market at a price that's quite near zero itself.
Mike Armstrong

, Inquirer Columnist

Bed Bath & Beyond Inc. has acquired a privately held linens distributor based in Gibbsboro in an all-cash transaction worth $105 million announced Friday after the stock market had closed.

Linen Holdings L.L.C. is a distributor of linens and other textile products to various industries, including hospitality, food service, health care and cruise lines. The Camden County firm, which has an office in Miami, employs less than 200 people.

In a statement, Bed Bath & Beyond CEO Steven H. Temares said: "We are very excited to add the talented Linen Holdings team members and their sourcing and sales expertise to our existing operations."
Mike Armstrong

, Inquirer Columnist

Prince Sports Inc., the Bordentown-based maker of tennis racquets, has filed for bankruptcy protection and will be acquired by a New York firm that manages a variety of consumer brands.

In a filing with federal bankruptcy court in Wilmington May 1, the 42-year-old Prince Sports blamed its grim financial straits on declines in the global market for racquet sports as well as increased competition over the last five years.

The company reported the book value of its assets as $54.2 million and about $77 million in liabilities.
Mike Armstrong

, Inquirer Columnist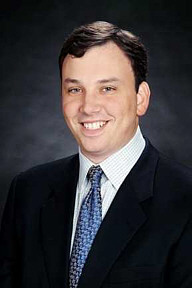 Bon-Ton Stores Inc. hired the head of the Lord & Taylor department-store chain to be its new chief executive.
Brendan L. Hoffman will join the York-based retailer that operates 276 department stores in 23 states under various regional names, including Elder-Beerman, Carson Pirie Scott and Bon-Ton.
Shares of Bon-Ton rose 13 percent in morning trading, up 42 cents to $3.65.
Mike Armstrong

, Inquirer Columnist

The bottom line on Bottom Dollar Food is that grocery store operator Delhaize America intends to keep its low-frills stores in the Philadelphia region open even as it plans to convert others to its Food Lion brand.

Bottom Dollar currently has 18 stores in the Philadelphia region -- all opened since October 2010.

Brussels-based Delhaize Group SA said Thursday that it would close 146 money-losing stores, of which 113 are Food Lion supermarkets located in the South.