Archive: July, 2008
Mike Armstrong, Inquirer Columnist
If an insurer refuses to compete in a certain market, is it still a potential competitor in that market?
Theoretically, yes.
The question keeps coming up as the pending merger between Highmark Inc. and Independence Blue Cross gets dissected in public settings.
Mike Armstrong, Inquirer Columnist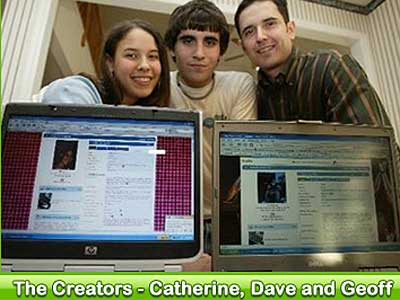 For everyone waiting for Philadelphia's Google or Facebook, let me introduce you myYearbook.com.
The New Hope social networking site just raised $13 million from three venture firms. And while it's not the goliath those other Web businesses are, it's grown a lot in little more than three years.
I've Facebooked. I'm LinkedIn. Looking at myYearbook, I know I'm not the target demographic. Teenagers are.
Mike Armstrong, Inquirer Columnist
The pharmaceutical industry garners headlines in the Philadelphia area, but there are other kinds of companies that feed off that business.
Health-care analytics firms are one type. On Tuesday, two local providers of information to the drug industry said they'd merged as of Monday.
SDI, of Plymouth Meeting, bought Verispan L.L.C. of Yardley, for an undisclosed amount. SDI CEO Andrew Kress said that Philadelphia's LLR Equity Partners, which just raised $800 million for its new fund, supplied the capital for the transaction.
Mike Armstrong, Inquirer Columnist
Last week, Blackstone Group agreed to buy AlliedBarton Security Services from MacAndrews & Forbes Holdings Inc.
Today, we know how much the New York private-equity firm is paying for the King of Prussia-based security guard firm: $750 million.
In a Securities and Exchange Commission filing, Blackstone said that cash amount includes a $50 million maximum potential earnout payment. That money is paid only if AlliedBarton achieves certain levels of earnings before income taxes, depreciation and amortization for its fiscal year ended Dec. 31, 2009.
Mike Armstrong, Inquirer Columnist
It's not exactly a flip, but the company that puts on the Philadelphia Home Show has been sold.
Marketplace Events L.L.C., which is owned by Arkansas-based Stephens Capital Partners L.L.C., bought 38 North American consumer home shows from DMG World Media last week. The price was $53 million, according to one of the investment banking firms involved in the deal.
The rest of the shows for 2008 will go on as scheduled. The Philadelphia Home Show is usually held at the Convention Center in January.
Mike Armstrong, Inquirer Columnist
I love top 10 lists and rankings of the biggest, the most profitable and the most valuable companies.
But sometimes rankings make you scratch your head, especially when they're based on an index of several factors.
On Monday, two different organizations conjured up different pictures of Philadelphia as a place to do business.
Mike Armstrong, Inquirer Columnist
You can't be a business junkie without loving ranking things in various ways.
And I can't wait to dive into special lists like the Fortune 500, the Inc. 500 and the Forbes 400.
But sometimes rankings make you scratch your head. Like today. Two different pictures of Philadelphia and business.
Mike Armstrong, Inquirer Columnist
There may be a new aerospace company based in the Philadelphia area.
Taurus Aerospace Group says it's hired Larry Resnick as its chief executive officer. While the news release is datelined Philadelphia, there's nothing else to indicate that Taurus is based around here.
Until Nov. 2, 2007, Resnick had been senior vice president of operations at Triumph Group Inc., a publicly held company in Wayne, Pa. that supplies and overhauls aerospace systems and components. Resnick retired from Triumph after 10 years as an executive there.